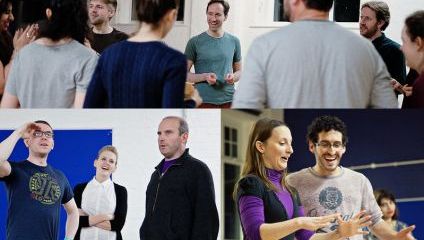 If you revel in the joy of improvised comedy and are looking for the best places to head to for a laugh in London, read on.
London is full of endless possibilities for a night out, especially when it comes to the theatre. If you're looking for something alternative to the traditional scripted show, however, then improv comedy could be for you. They're popping up all over London providing audiences with fun and entertaining scenes, games and musicals that are completely made up on the spot. Every show is different, innovative and fresher than ever. There's also no need to break the bank to see a live show either, there are some you can see for free! Here's our guide to the growing scene of improv in London that will have you laughing till you fall off your chair.
Hoopla Improv Comedy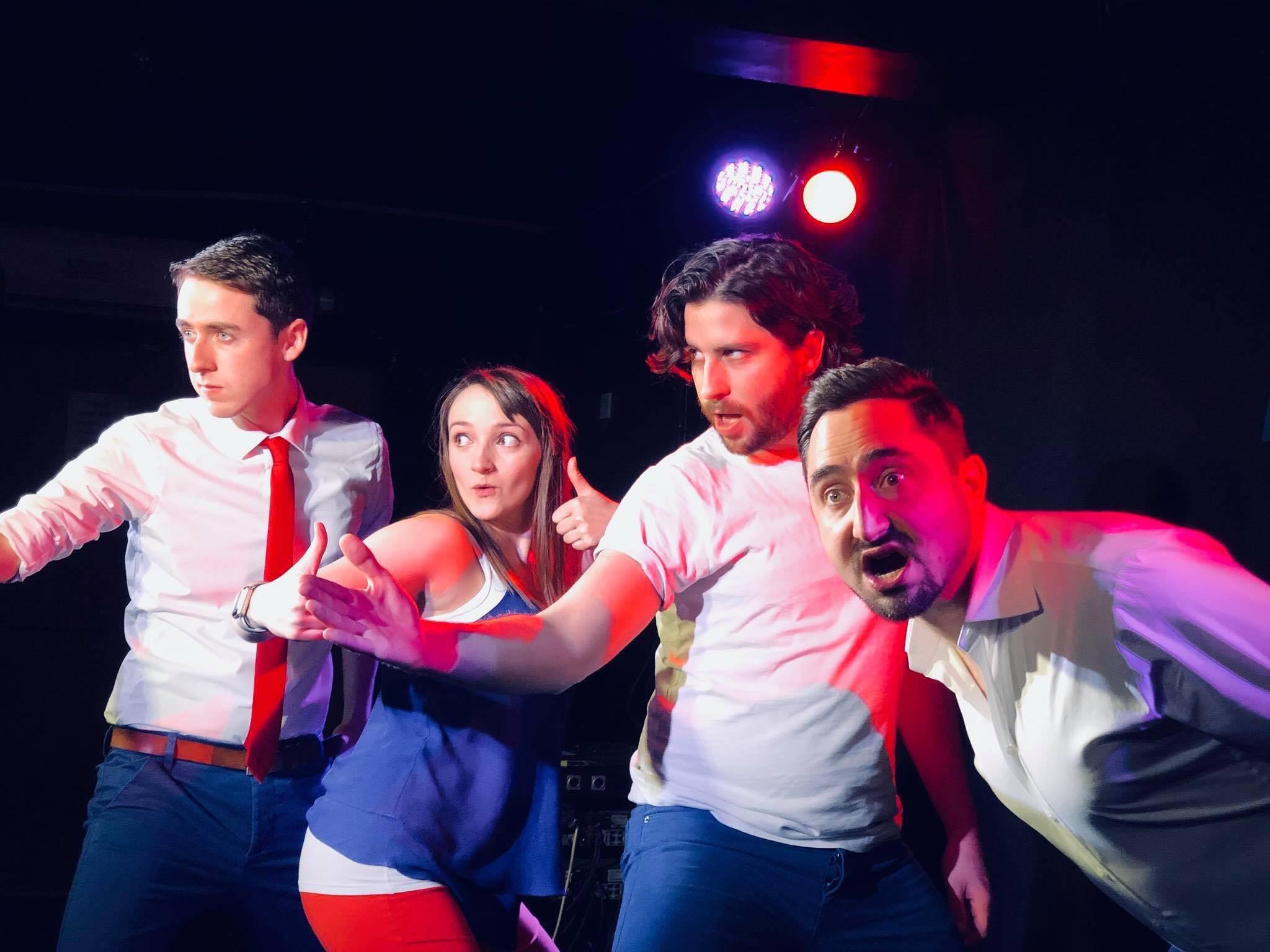 Hoopla at the Miller, 99 Snowsfields Road, London Bridge, London, SE1 3SS
Renowned as being the UK's first improv theatre, Hoopla improv is a welcoming space where you can both experience, learn and be part of the improv comedy world. The theatre has a variety of shows running four nights a week with many different styles to pick form including short-form games, improvised plays, improvised musicals, long-form scenes and many more. If that's not all, if you wanted to try your shot at a stand-up comedy course they provide that too! Grab a drink at The Miller Pub with your friends and head upstairs for a delightful evening of laughter.
Tickets are from £5 upwards. You can check out what's on at Hoopla here.
---
Duck Duck Goose Improv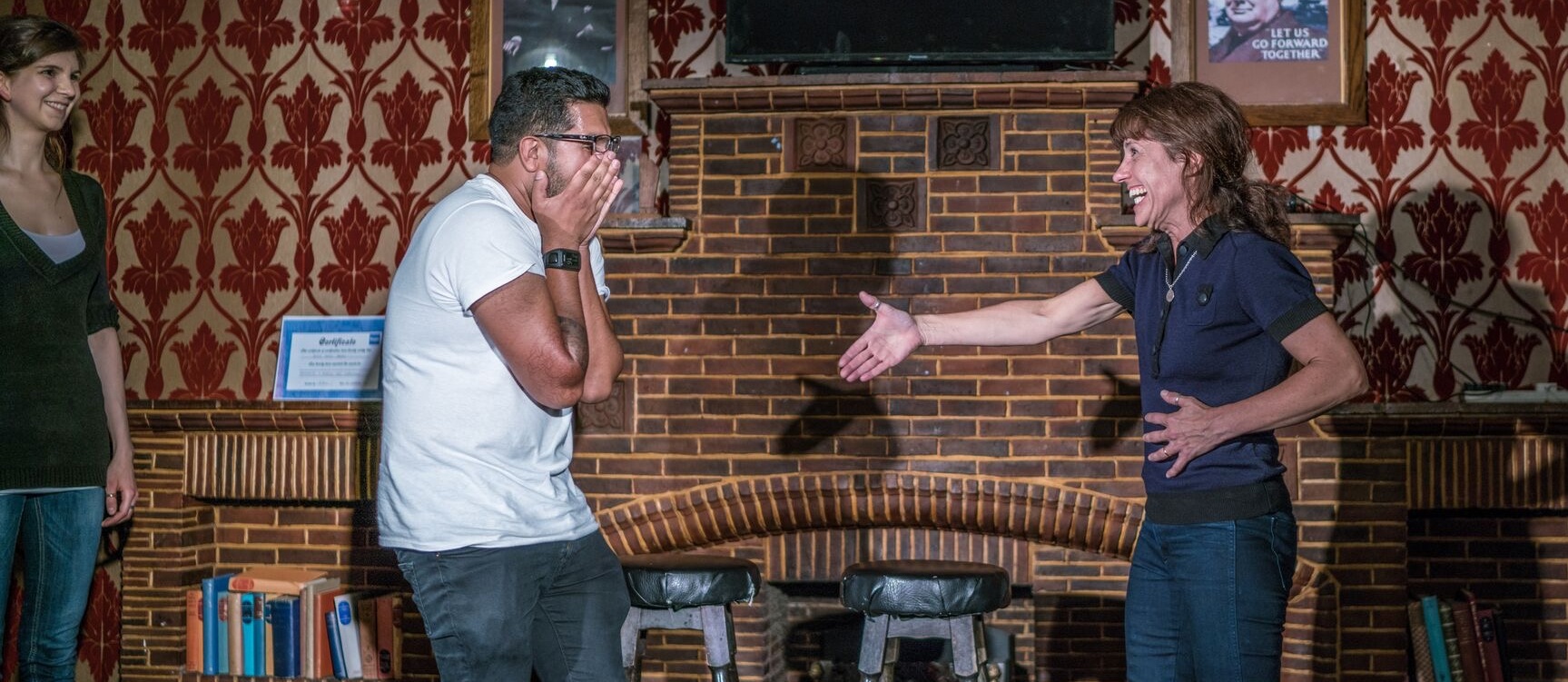 Hope & Anchor, 123 Acre Ln, Brixton Hill, London SW2 5UA
Duck Duck Goose improv is a uniquely special night that has headliner guests and a mixture of improv jams all in a tiny cosy room at Effra Social. In between acts, the house team encourages new students and experienced improvisers to join in for a two-person scene or ten-minute group montage. This free improv night not only takes place in a living-room style space, but you'll notice that the keen eye of Winston Churchill is always watching. But make sure you reserve a spot because places can fill up rather quickly! You can do this by signing up for their weekly newsletter or get it directly from eventbrite.
Improv nights are every Monday night at 8pm - 10pm at the Effra Social in Brixton. Free to enter. Find out more here.
---
The Nursery Theatre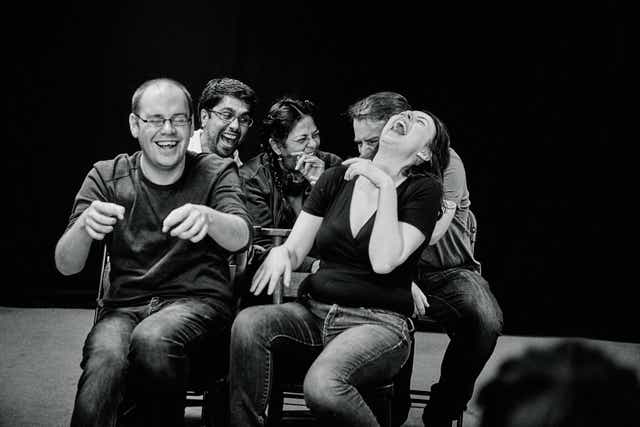 The Nursery Theatre prides itself on being a safe space for all to learn, develop, legitimise and promote their improvisation skills, be it either through doing or observing. From show productions, to classes there's lots to learn and to get stuck into and with over 10 years experience, we're sure the team there know how to even make a corpse laugh. For accessibility and safety for all the Nursery Theatre classes are currently held online until further notice. You can view upcoming shows and classes here.
---
Free Association Improv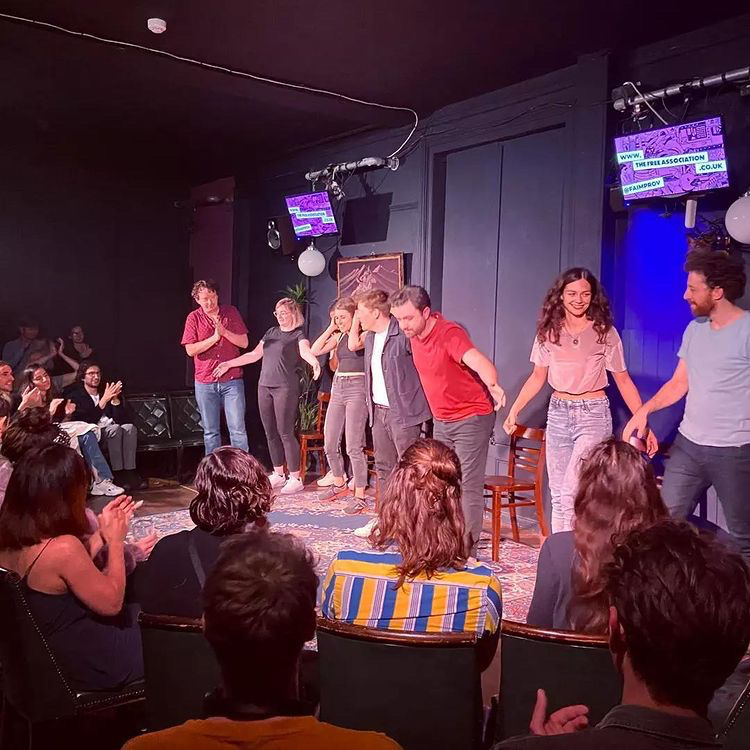 113 Southgate Road, London, N1 3JS
The Free Association is an all-round comedy theatre company, school and corporate trainer specialising in improvised comedy, creating memorable in-the-moment shows. There are of course, improv classes you can sign up for to develop your confidence and ability to express yourself in the moment. The Free Association has been operating for over 7 years and it looks like there's no stopping them now. Well known for their performance of the popular format 'The Herald': nothing will stop this sharp night from staring wit in the face'.
Improv nights are every Thursday, Friday, Saturday and Sunday night from around 7.30pm onwards at Southgate Road. Tickets are from £3 onwards. For more information, click here.
---
Showstopper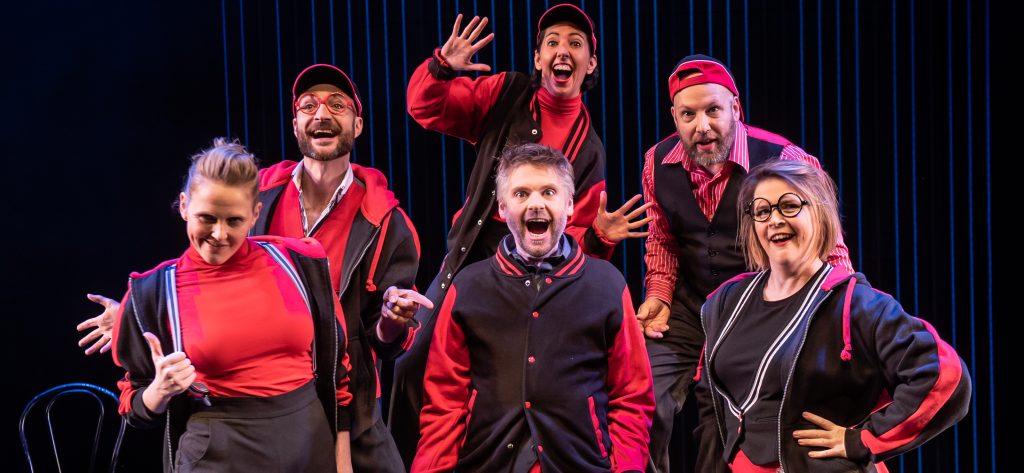 Fancy trying something a little more melodic? Showstopper is and improvised musical that has been in success since 2008. After selling out Edinburgh Fringe Festival, two West End Runs and an Olivier Award, not to mention a BBC Radio 4 Series... there's no stopping these guys.
Within the show, the audience is introduced to a musical writer who is on a deadline and needs their assistance and participation. The audience is encouraged to shout out suggestions of a setting, muscial styles and even the title of the show... and here's where the fun begins. The cast and crew with the help of the audience create a magical musical complete with dance routines, songs and all the energy of Broadway with absolutely no rehearsals.
If you feel like digging deeper, there's even an 8 week long musical theatre workshop where you can learn to improvise that art of music and acting.
There's plenty upcoming shows to choose from, you can explore them here. Are you down to get involved and create the next hit musical?
---