Not just for golden oldies: here's where you can find the biggest and best alternative bingo events in London.
The well known game is not just for golden oldies in stuffy halls with monotonous call-outs, there's plenty of places in London to enjoy revamped, colourful and boozy approaches to bingo and we've put together a list just for you.
Dabbers Social Bingo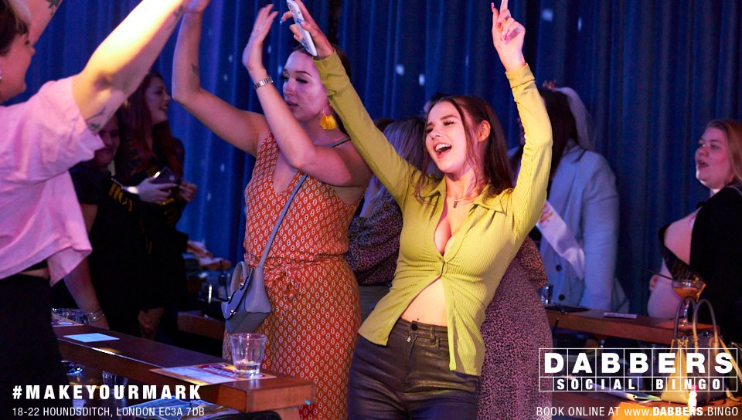 18-22 Houndsditch, London, EC3A 7DB
Named after the marker-like device you use to keep track of your called numbers rather than the dance move, Dabbers is the UK's first purpose-built bingo hall with a contemporary twist.
Their passion for making the game fun and accessible for all is clear, and the strict eyes down approach is nowhere to be seen amongst the confetti cannons and cocktails galore. With different themes every day of the week from cabaret and comedy packed with innuendo to big prize events and even Doggie Bingo on a Sunday, every show is packed full of audience participation and prizes ranging from cold hard cash to holidays or emoji stress balls. With a tasty menu selection ranging from burgers to brunch, and even tastier drinks, this is the place to get rid of your ideas about dusty bingo halls and is a great alternative to a standard evening in the pub. Prices for tickets start at £15 and their food and drink menus come with bingo combo options. Affordable and delicious, we recommend trying the BBQ jackfruit burger.
To discover what's on at Dabbers Social Bingo click here.
---
Blingo: Hip Hop & Rnb Bingo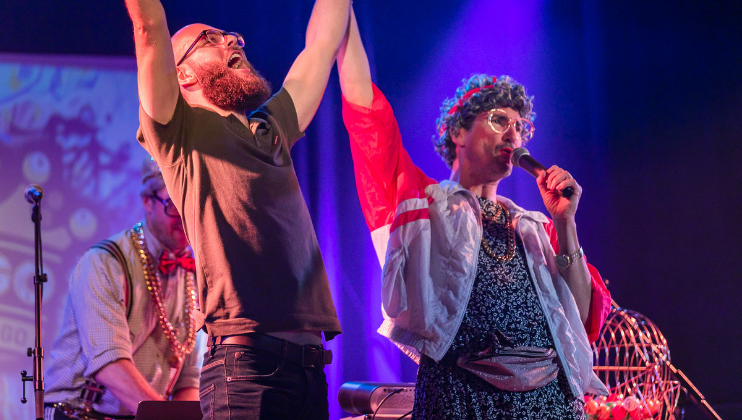 180 Arlington Road, London, NW1 7HL
When Hip Hop comes to mind, it's quite understandable that your brain may not automatically link the genre to OAP's and bingo halls- but that's all about to change if you visit Blingo. Grandma Flash and her trusty team are on hand to oversee the coolest bingo game in London, where you'll laugh till you cry, possibly end up in a dance off or lip sync battle and, of course, play a lot of bingo, whilst attempting to sing along to the best 90's hip hop and RnB classics.
You can also experience Blingo virtually so there's absolutely no excuses!
To find out what they have coming up click here.
---
Bongo's Bingo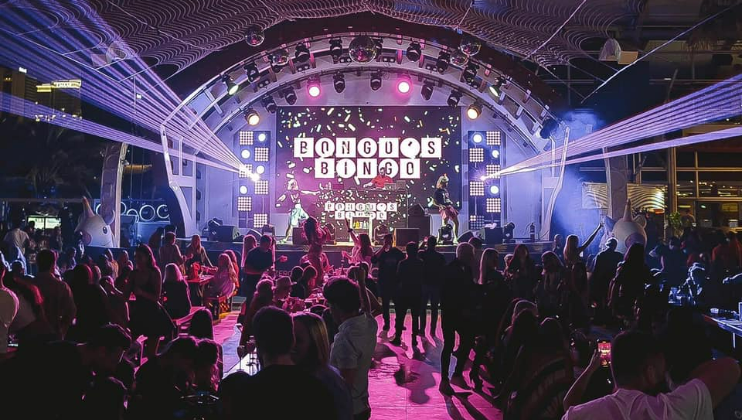 Clapham: 21-25 The Clapham Grand, St Johns Hill, London, SW11 1TT
London Bridge: 13-16 Allhallows Lane, London, EC4R 3UE
Taking bingo as far away from the stereotype of being old people in a village hall with an ancient hand-turned bingo machine as possible, Bongo's Bingo is the 'going out out' version of the classic game that you never knew you needed but you really really do.
With a rich range of hosts and dancers to entertain you alongside a dress code guide to help you pick your perfect fit for the night, Bongo's really covers all its bases when it comes to keeping you prepared and entertained.
Part-live entertainment show, part-bingo, but very much full party, Bongo's Bingo now hosts their events in 40 locations around the world thanks to its feel-good silliness, dance-all-night vibes and ridiculous prizes galore - there's not many places you can win a Henry Hoover on a night out.
To find out when their next London bingo events are, click here.
---
Musical Bingo
222 Hornsey Town Hall Arts Centre, The Broadway, London, N8 9JJ
Calling all music fans! If numbers aren't your thing but you still want to experience the fast-paced fun of bingo, Musical Bingo is the answer. It's not so much 'eyes down' as 'ears open' as you aim to listen out for songs that match those on your bingo card.
Better known as more of an interactive club night, Musical Bingo provides you with themed rounds focused on songs of certain genres, decades or randomly linked and, as with regular bingo, you win prizes when you fill your card. With a medley of excellent music throughout the night and excellent hosts to keep the fun factor dialled up to 11, it's a great way to spice up your night out. They even have a monthly spot at Dabbers! Best get your party shoes on though, as soon as the cards are finished, the dancing begins.
Tickets start at £20, to view their upcoming events, click here.
---
The Big Bingo Show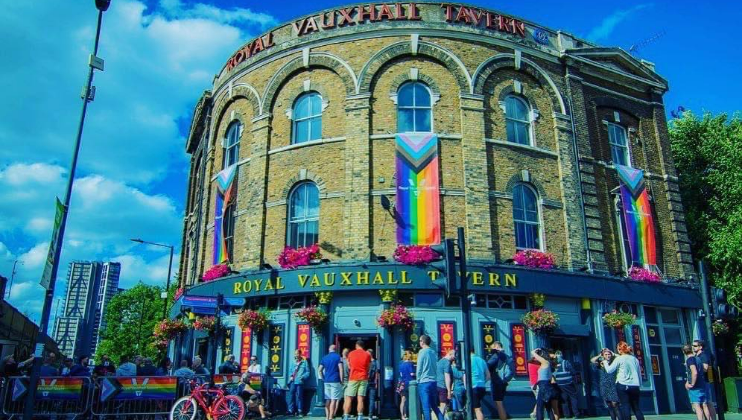 372 Kennington Lane, London, SE11 5HY
Need a way to banish the Monday blues? Look no further than The Big Bingo Show at the Royal Vauxhall Tavern. Hosted by fabulous bearded drag queen Timberlina and DJ Neil Prince, there's nothing boring about this weekly bingo night full of cabaret, singalongs and comedy. With an emphasis on entertainment-themed bingo rounds, it's all easy to follow for bingo newbies, although you may be laughing so much that you'll find it hard to focus on your game card. A trip to the pub has never been so exciting.
---