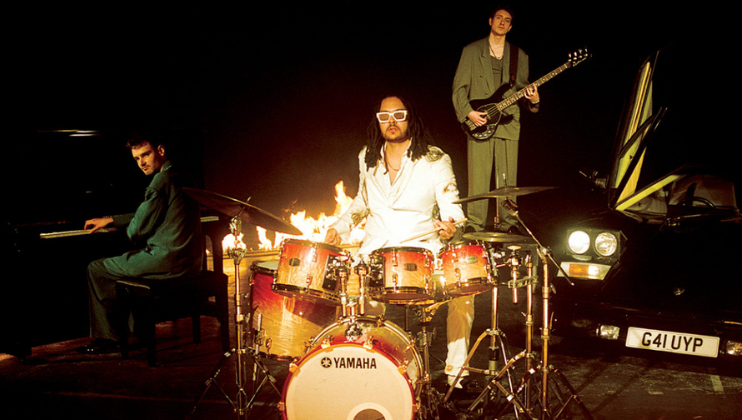 The sprawling, ever-changing South London Jazz scene has been bubbling under over the surface for a good couple years now, and despite and pandemic halting live music in its tracks, its joy has not been stolen.
A Bit of Background
The scene came to mainstream attention with the Gilles Peterson-curated We Out Here compilation record, so popular and well-known in fact that the title has inspired and spawned its own festival of the same name. The record launched the profiles of artists like Ezra Collective, Nubya Garcia, Moses Boyd, Joe Armon-Jones, and Kokoroko into mainstream recognition, and was a pivotal moment for the scene at large.
The strength of the South London Jazz scene derives from its hybridity, with locally generated musical forms like dubstep, Grime, UK hip-hop, and garage, being combined with forms from the diaspora, all the way from Fela Kuti's Afrobeat to Burna Boy's Afrobeats, as well as American influences in hip-hop, trap, blues, and jazz.
Ezra Collective, for example, have many times paid homage to Kuti, with their live covers of 'Zombie' and 'Lady', while also covering American Jazz artists like Sun Ra, of which they covered 'Space is the Place' twice: once as an Afrobeat cover, then again as a neo-soul/hip-hop cover.
The music of the scene is as, if not more, diverse than their influences, and their diversity allows them to collaborate with artists of any adjacent genre. Joe Armon-Jones recently collaborated with dubstep artist Mala, and Kojey Radical regularly raps over the jazz-hop beats of Ezra Collective and Son of Kemet.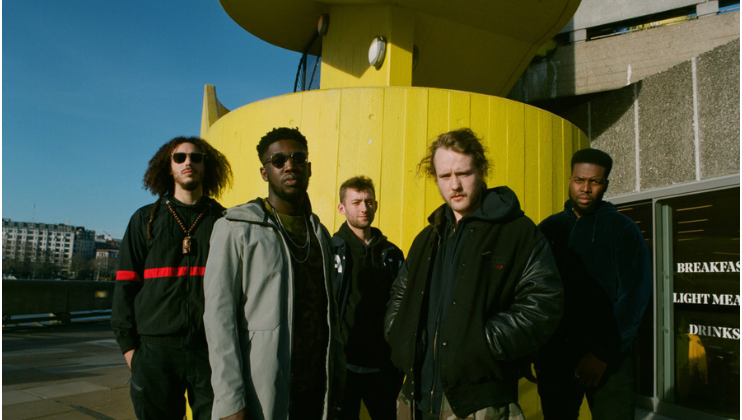 Unfortunately, the pandemic came close to killing off the movement entirely. A scene so centred around collaboration, improvisational jams, and live performance was always unlikely to survive months of social isolation and distancing. But the artists have instead grown in size, stature, and recognisability.
Alfa Mist released a solo work On My Ones during lockdown, Kamaal Williams and Miguel Atwood-Ferguson dropped the topically titled Wu Hen, and weeks before the announcement of European lockdowns, Tom Misch and Yussef Dayes dropped the massively popular What Kinda Music, sustaining the scenes popularity in our bedrooms.
---
Who to Watch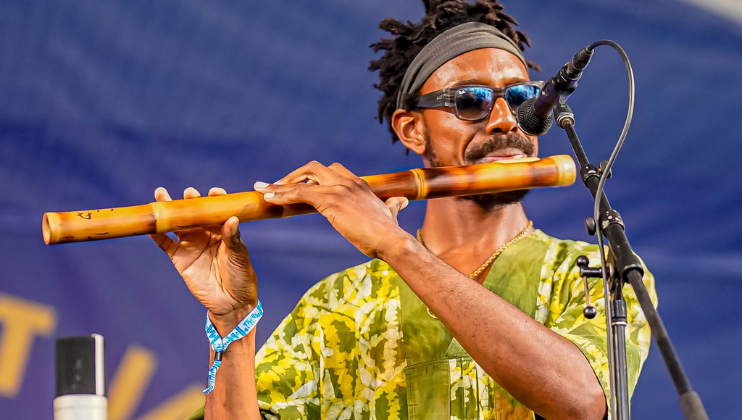 Shabaka Hutchings is a figurehead of the scene, and his trademark woodwind sound is raw, rhythmic and instantly recognisable. Current projects include the Mercury-nominated The Comet is Coming, thundering trio Sons of Kemet and Shabaka and the Ancestors - with the former playing the O2 Shepherd's Bush Empire on 5 December. The Comet is Coming's blend of cosmic synths, punchy beats and mesmerising energy have been capitvating audiences for years, turning idle spectators into hardcore fans of the scene.
Joe Armon-Jones, a graduate of Tomorrow's Warriors (as well as the Trinity Laban Conservatoire), fuses jazz with breakbeat, 2-step and House to create a unique sound that taps into the UKs underground dance legacy. Armon-Jones is also a founding member of Ezra Collective, whose magnetic live shows are energetic and joyous occasions.
One of the most enjoyable aspects of the scene is the collaboration and sense of community that is apparent at shows and in conversation within the movement. Theon Cross is a prime example of this spirit, the tuba player having performed regularly with Nubya Garcia whilst being a member of the aforementioned Sons of Kemet and writing his own music. His dextrous playing and driving bass-melodies are phenomenal - you've never heard tuba like it!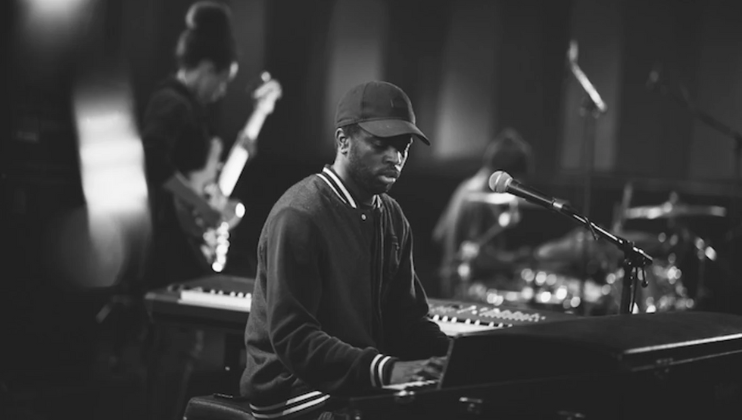 But who has ascended the most in the scene? It's a tie, generally between Alfa Mist, Ezra Collective, and Kokoroko. Alfa Mist's 'Keep on' has got to ten million streams and can be heard at coffee shops and meeting rooms across the country, Ezra, who we've discussed at length, have seen their collaboration with Loyle Carner 'What Am I To Do?' become a modern classic, and Kokorko, whose We Out Here contribution 'Abussey Junction' got more streams than the population of England.
In capitalising on the jazz wave, we've seen instrumentalists from humble backgrounds achieve worldwide recognition in just a matter of years, in a genre that for years seemed to deeply uncool to the youth. The closest we got to jazz becoming popular in the UK in the 21st century was Portico Quartet, whose pleasing blend of jazz-pop and ambient world music contrast sharply with the often gritty, moody, and diaspora-infused sound of South London Jazz music. And that was back in 2007. It's been about time.
---
What's up next?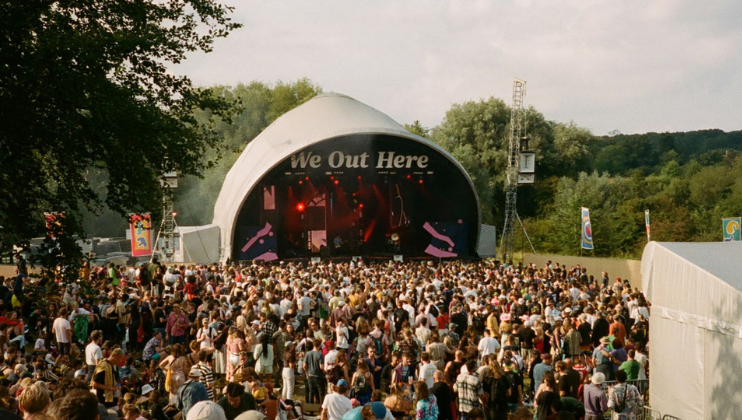 A celebration of the scene, and of jazz at large, will take place in early August in the form of We Out Here festival, it's third iteration and possibly the biggest yet, featuring Ezra Collective, Joe Armon-Jones with Mala, Children of Zeus, Nubya Garcia, and Jasmine Myra. See the full line-up here.
While most of the other notable acts in the scene are mainly doing festivals this year, Nubya Garcia joins the 32-piece Nu Civilisation Orchestra this September at the Royal Festival Hall for a tribute to Stan Getz.
Surrounding the launch of his debut album Yussef Dayes is headlining the Royal Albert Hall on the 12th of October. If any gig in this scene was declared to be a 'must-see', it would be this. A phenomenal talent who has collaborated with almost everyone of note in the surrounding circle, now to drop his first solo album accompanied by a huge performance at the Royal Albert Hall, betrays how important of an artist he has become in recent years.
One of the leading labels in the movement, Brownswood Recordings, is undoubtedly worth following to hear the newest pressings in the South London Jazz and adjacent scenes. Artists under their belt include Kokoroko and Yussef Dayes.
To see upcoming talent, our advice is to check out Ronnie Scott's upstairs, Dalston's timeless Vortex club, and the Spice of Life. Check out our guide here.