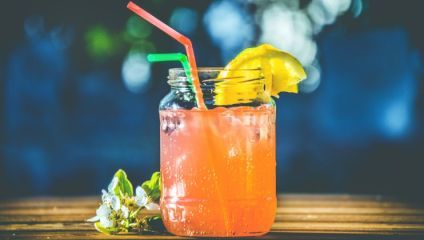 We all love a cocktail, and who says you have to give up the good stuff throughout Dry January?
For the teetotals, the designated drivers, the expecting and those who just don't fancy it on the night- we've put together a list of bars with some delicious alcohol-free options so you can join in one the fun…without the hangover.
Spotlight on: Cloud 23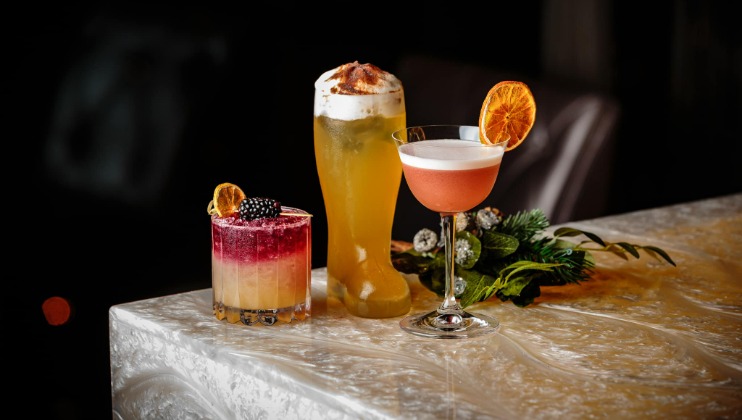 Beetham Tower, 303 Deansgate, Manchester, M3 4LQ
Watch the busy worker bees of Manchester bustle by with trip to this unforgettable cocktail bar, soaring high on the top floor of one of Manchester's highest buildings. If you're scared of heights then you might want to sit this one out, Cloud 23 is perched at the top of the Deansgate Hilton Hotel, a building which towers over the rest of the city centre.
Despite its panoramic views, we know you're not here for the landscape. Cloud 23 offer a wonderful cocktail menu that's based on the history and heritage of your favourite city. And, the best bit? Each one of their 10 special cocktails are available either with alcohol or as a mocktail option. Go back to industrial MCR with the amazing Up, Up and Away or get into the party spirit with a virgin
glass of The Hacienda.
For more information, click here.
---
Best of the rest: Hawksmoor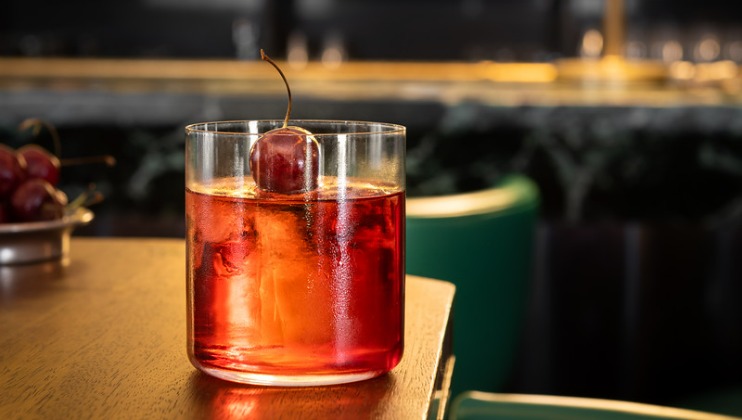 184 - 186 Deansgate, Manchester, M3 3WB
What? Speciality meat and seafood restaurant with a large cocktail menu to choose from!
Where? Down the road from Manchester Opera House and close by the Albert Hall.
Why? The 'Temperates' section of their cocktail menu boasts seven completely unique mocktails. Don't bother with a boring old virgin mojito when you can instead enjoy an Earl Grey Iced Tea or a Real Kombucha Royal Flush! And if that's not enough, they also have an alcohol-free gin served in their tasty "Garden Highball" mocktail.
For more information and reservations click here.
---
The Alchemist
The Bund, The Quays, MediaCity, M50 3AB
1 New York Street, Manchester, M1 4HD
3 Hardman Street, Manchester, M3 3HF
What? UK-based cocktail chain serving theatrical drinks in fabulous locations.
Where? There are three MCR locations to choose from, so you're sorted for mocktails in Salford, the Northern Quarter and Spinningfields.
Why? The Alchemist are always ready and waiting with tons of amazing cocktails on offer, and they don't skimp on the low or no-alcohol versions! Enjoy a Virgin Pornstar with the option of a low-alcohol prosecco (because we can't be good for an entiremonth), a Spiced Maple Sour or Iced Banoffee beverage.
To check out their menu or make a reservation, click here.
---
Indian Tiffin Room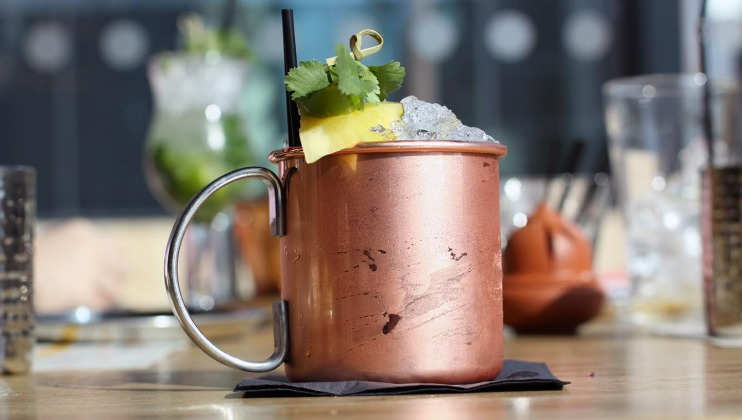 2 Isabella Banks Street, First Street, Manchester, M15 4RL
What? Fun and unique Indian street food restaurant with a huge cocktail menu.
Where? Just around the corner from Deansgate station (but they also have restaurants in Leeds and Cheadle!)
Why? Indian Tiffin Room's exciting food menu is only made better by its exciting cocktail menu, including the alcohol-free drinks! Treat yourself to a guilt-free Nimbu Lychee (lychee and rose petal) or a Paani Colada (coconut water and grapes).
Click here for more information.
---
Zouk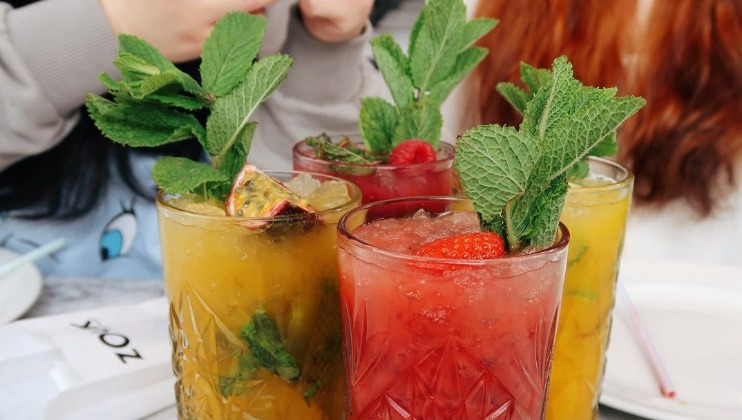 5 The Quadrangle, Chester Street, Manchester, M1 5QS
Not only does Zouk serve tasty Indian cuisine, it also boasts a huge bar where you can order from a nice selection of imaginative mocktails. All the classics have alcohol free options, so what better way to enjoy the same drink as everyone else without worrying about tomorrow's headache.
To check out the menu or book a table click here.
---