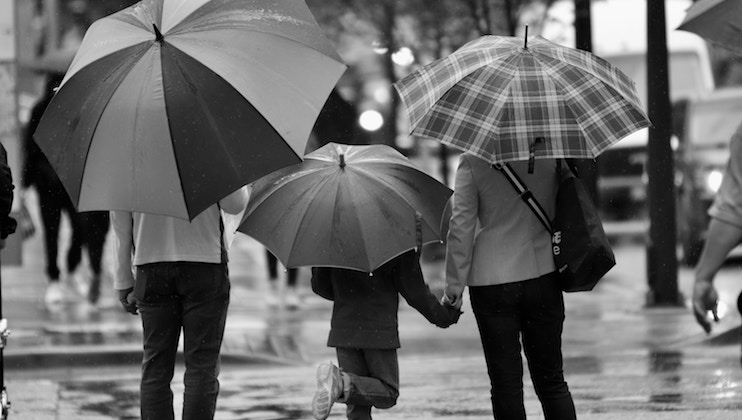 Make the best of British weather with our favourite things to do on a rainy day in Manchester…
Let's face it, Manchester can get a little gloomy from time to time with the amount that it rains, and it can also be tough to think of things to do when your plans have been foiled by the rain. Fear not! - We've compiled a list of things to do when this occasion arises. This ever-prepared city has plenty to offer for when the heavens open so read on to discover our favourite indoor activities.
National Football Museum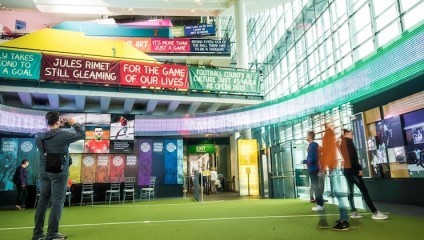 Urbis Building, Cathedral Gardens, Manchester, M4 3BG
Home to six floors of football memorabilia, this huge (indoor) museum is a great choice for a rainy day activity. You'll certainly find something interesting here, regardless of whether you're a football fan or not! Featuring retro football games, an introduction to football in the media and kits from teams through the years, all angles of 'the beautiful game' are covered. There are heaps of fun interactive elements, including jumping into Gary Lineker's shoes and commentating 'Match of the Day'. This day out will cost a small admission fee, but the museum is free for residents of Manchester!
Click here for more info.
---
Science and Industry Museum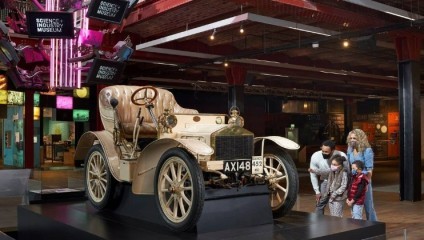 Liverpool Road, Manchester, M3 4FP
Manchester was once known as Cottonopolis, owing to its rich history in cotton production during the Industrial Revolution. The city has also been home to some of the UK's greatest scientific minds, inventors and engineers. This long history is celebrated at the Science and Industry Museum, a fabulous day out for visitors of all ages! Located in one of the UK's oldest surviving passenger railway stations, a heritage site with two Grade I listed buildings, the entire museum is steeped in Manchester's great history. Head down with the family for a free day out, perfect for a rainy afternoon. Visit the Air and Space Hall to find out how Manchester's minds got us on the roads today, or head to the Revolution Manchester exhibition to learn more about the industrial Manchester that built the city's legacy. The museum offers daily demonstrations and shows, and a gallery devoted to Experimenting, an ideal activity for a drizzly day!
---
Total Ninja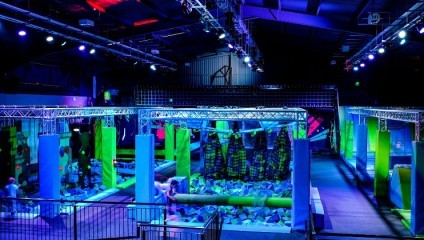 Tenax Road, Trafford Park, Manchester, Greater Manchester, M17 1JT
Ever watched the popular TV show and thought "I'd like to try that"- well… you now can! Total Ninja is fairly new to Manchester and is one of our absolute favourite rainy day activity ideas. This indoor obstacle course is the perfect place for kids AND adults alike to unleash their inner warrior.
Satisfy your inner adrenaline monkey on one of 3 obstacle courses of varying difficulty. From monkey bars to a warped walls there are challenges for every ability, so get ready to show everyone your Total Ninja skills.
Theres also a Ninja-Fit gym training facility to help improve strength conditioning. For more information click here.
---
Legoland Discovery Centre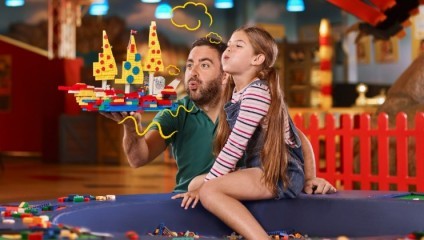 Barton Square, The Trafford Centre, Manchester, M17 8AS
Lego lovers big and small will adore a rainy-day activity trip to the Legoland Discovery Centre, where you can train as a Ninjago, enjoy VR Lego racing and build and test your Lego creations (amongst many more activities). The Master Model Builders at Lego HQ have built a vast Mini-land, creating Northern attractions such as the Blackpool Tower and even the cobbles of Coronation Street out of thousands of Lego bricks. There's plenty of space to make your own Lego or Duplo creations, race Lego cars and even visit the 4D Lego cinema! This immersive Lego experience is all under one roof, making it perfect for the wet and windy weather. You can also upgrade your ticket to include access to Manchester's Sea Life, costing only £5!
For more information click here.
---
The Crystal Maze Experience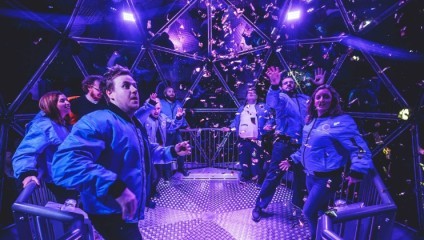 Lower Byrom Street, Manchester, M3 4FP
The Crystal Maze Experience is the ideal afternoon out. The retro-90s show has undergone a huge revival; not only has the show returned with Richard Ayoade as the presenter, but now, there's also the chance to do it yourself in Manchester and London locations! Don a jumpsuit and team up, you have four adventure zones to face, all testing your physical and mental skills. Beat these immersive rooms to win time in the final Crystal Dome! This experience is open to everyone older than 13 and requires teams of 8. What better way to put a twist on a rainy day in Manchester?
---