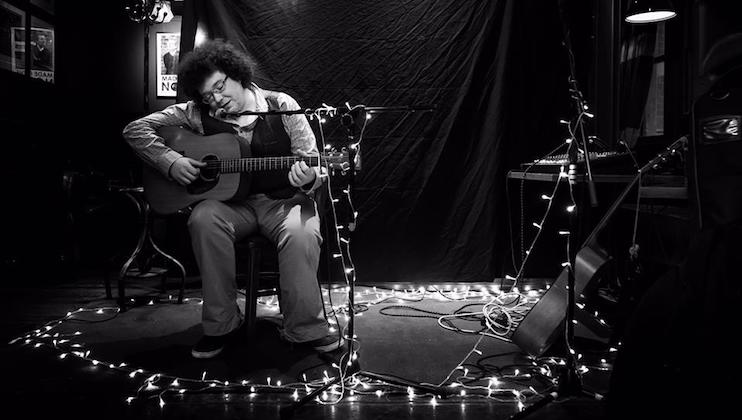 Looking to enjoy some local talent? … Take a look at our Top 5 Open Mic Nights in Manchester…
Whilst incontestably on the worldwide map due to the music gods that have been birthed and bubbled in its streets and venues, Manchester also has a reputation for hosting some killer (thankfully non-literal) open mic nights across the city.
The nights welcome an array of hopefuls, some with an original song to share, some with a cover to put the original to shame, and some on the verge of sacking off the day job to pursue the land of milk and honey. After all, everybody deserves a moment under the spotlight. So here we have it, five great open mic nights where those moments are realised, the applause is tumultuous and that burning desire to sing is unleashed on the world.
The Old Pint Pot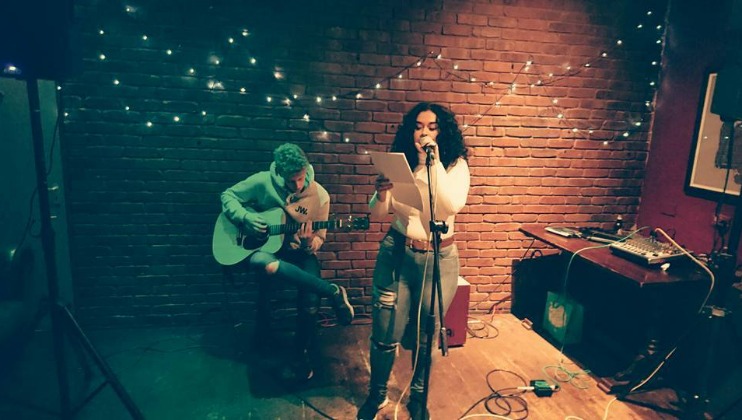 2 Adelphi Street, City Centre, Salford, M3 6EN
First on the list is riverside pub The Old Pint Pot. It is located right beside Salford University and dedicates nights to any bidding performer who wants to capture the imagination of the punters.
One of our favourites for open mic nights in Manchester, The Old Pint Pot provides versatility of both the space and the atmosphere. The pub has seen a whole host of performers rock the oak walls. From stripped back band sets, rappers, experimental jazz and hip-hop artists. It also welcomes spoken word poets and stand up comedians- so you can always expect something fun and engaging. So on a picturesque evening, if you're feeling a little swept away by the beautiful views and a few drinks with pals, its instinctive to gravitate to this place.
---
Trof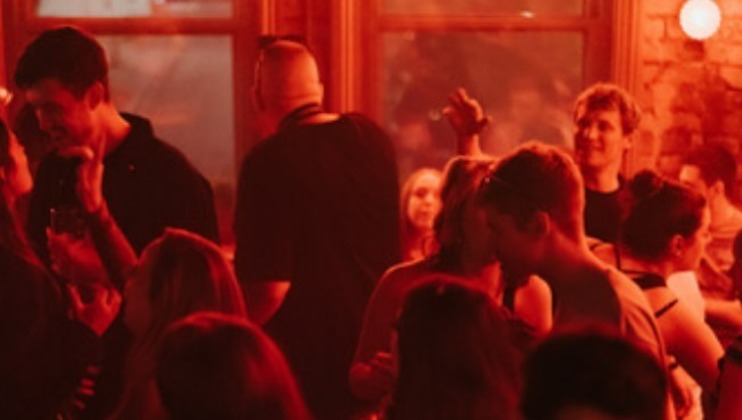 8 Thomas St, Manchester, M4 1EU
Next is the Northern quarter's worst kept secret: Trof. Much more than "dandyish den of brunch and cocktail indulgence." Rumours around the campfire are that they've turned their cocktail craft and brunch devising talents to hosting a wicked open mic night 'with a twist'. How exciting! Trof bring all lucky folk the usual mix of open mic and off-the-cuff jamminess, but with one small twist. Each month, they book a very special guest as their "featured artist slot". Meaning that not only can punters catch a glimpse of some more established brilliance, but they also have the chance to be watched by them as well. The scouts may well be out. So, bring your talents and get involved or simply sit back and soak in the vibe. You decide.They're yet to announce their next post-pandemic performance schedule but click here to keep updated.
---
The Fitzgerald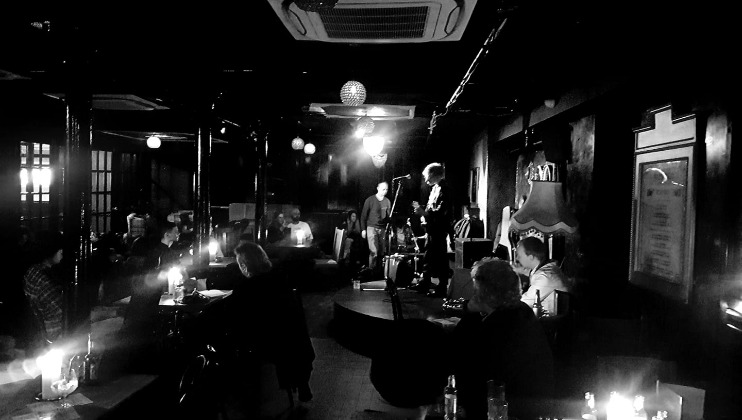 11 Stevenson Square, Manchester, M1 1DB
"A touch of Great Gatsby glamour in the Northern Quarter." The Fitzgerald combines a luxurious speakeasy interior with a delightful cocktail and champagne menu (served in authentic 1920s glass wear) to provide the ultimate atmospheric drinking spot. There is a shadowy allure to the back-street entrance that would put genuine prohibition era drinking spots to shame. When not transporting their residents back through time, The Fitzgerald also happen to have a knack for hosting a tremendous open mic night. It's organised by Johnny Woodhead, who's always happy to lend out his guitar, and a selection of technical equipment to help the performers produce the perfect the sound and atmosphere. After the set is finished, all performers are welcome to a drink on the house. If you need an incentive, there it is. And don't worry, you're not forced to crack out any Vera Lynn. To keep updated on their upcoming events click here.
---
The Crown and Kettle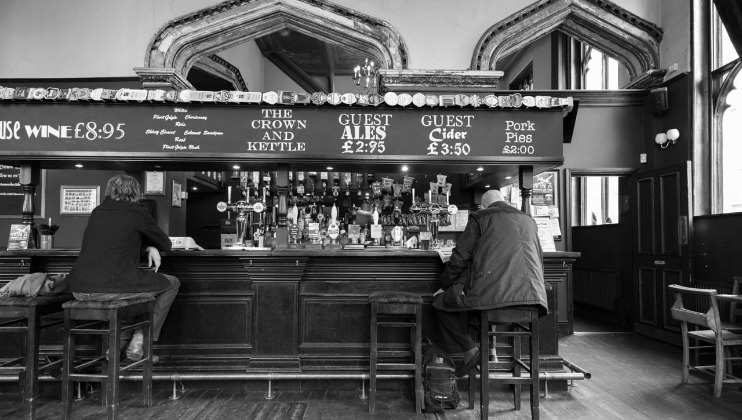 2 Oldham Rd, Manchester, M4 5FE
This venue is perhaps best known for its somewhat time-worn, but nonetheless captivating chandelier ceiling that hangs above one mighty bar that serves an excellent selection of ales. The Crown and Kettle is a treat for anybody that can happily ditch the pastures of cocktail craziness for a more traditional, tranquil pub. Their open mic events, like its competitors draw experienced artists and fresh talent together to perform beneath the chandeliers and bring the legacy of the pub to life. There's even an in-house drummer available throughout each set, and all performers are entitled to a free drink after their set! Perhaps not so tranquil after all…
To see when the next open mic night is click here.
---