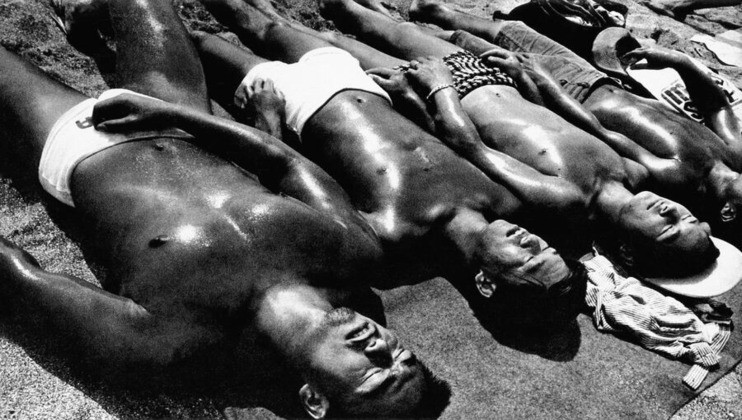 An exploration of Moriyama's pioneering artistic spirit and visual intensity
This autumn The Photographers' Gallery presents the first UK retrospective of work by the acclaimed Japanese photographer, Daido Moriyama (b.1938). Featuring over 200 works, spanning from 1964 until the present day, Daido Moriyama: A Retrospective traverses different moments of Moriyama's vast and productive career.
Taking over the whole Gallery, this exhibition celebrates one of the most innovative and influential artists and street photographers of our day. Championing photography as a democratic language, Moriyama inserted himself up close with Japanese society, capturing the clash of Japanese tradition with an accelerated Westernization in post-war Japan. With his non-conformist approach and desire to challenge the medium, his work is tirelessly unpretentious, raw, blurred, radical and grainy and has defined the style of an entire generation.
Moriyama has spent his sixty-year career asking a fundamental question: what is photography? He rejected the dogmatism of art and the veneration of vintage prints, making the accessible and reproducible aspects of photography its most radical asset. This will be the first UK exhibition to showcase many of his rare photobooks and magazines. These publications, dating from early rare editions and out-of-print Japanese magazines to more recent titles, will be on show alongside large-scale works and installations. The magazines and photobooks will give visitors unrivalled access to abundant archival and visual material to view, read and discover.
The retrospective focuses on different moments of Moriyama's career - beginning with his early works for Japanese magazines, interest in the American occupation and engagement with photorealism. The show then moves through to his work from the self-reflexive period in the 1980s and 1990s, following on to his explorations of the essence of photography and of his own self, reflecting on reality, memory and cities through tireless documentation and the reinvention of his own archive.
This exhibition is a journey through the mind of a photography maverick. It's an opportunity to witness the evolution of an artist who challenged the norms, redefined the art of capturing moments. Come and explore the world of Daido Moriyama and see photography in a whole new light – this one is not to be missed!
Daido Moriyama: A Retrospective: 6 October 2023 -11 February 2024
Further Information: Homepage | The Photographers Gallery