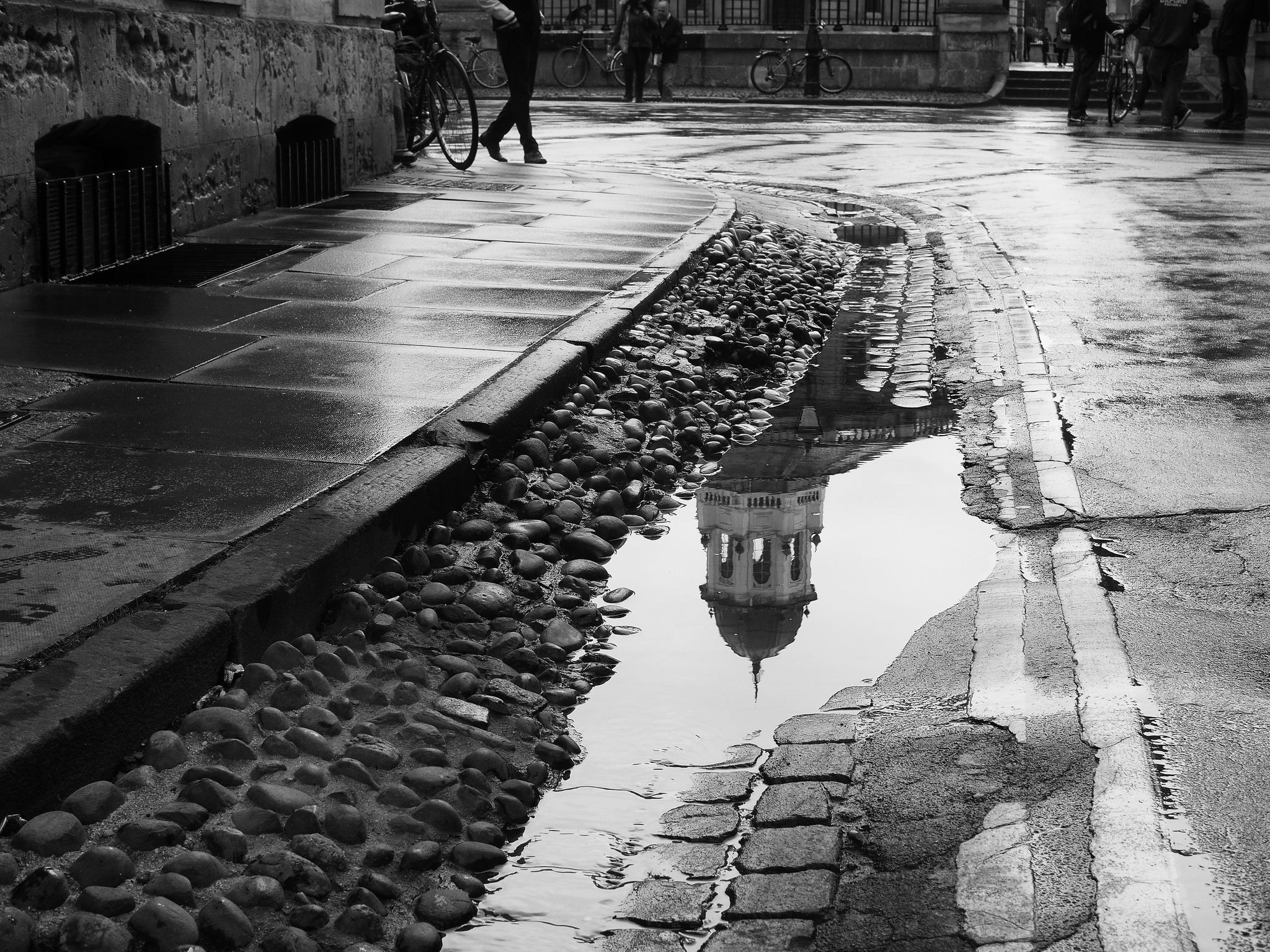 There's nothing more relaxing than wondering the streets of Oxford on a lazy, sunny afternoon, admiring the architecture of the colleges or perhaps enjoying a picnic in the park. But when the rain sets in, the picturesque streets suddenly loose some of their charm and you might not want to indulge in traditional Oxfordian past-times like punting or a trip to the Botanical Gardens. To keep your spirits up in spite of the British weather, we explore the best places to go in Oxford to avoid the rain.
A guide to rainy days in Oxford
Oxford's Covered Market is famous for its selection of independent shops and cafés, meaning you can enjoy some top-notch retail therapy despite the rain. The building itself dates back to the 1770s, but today it is packed with shops selling everything from tasty cakes to jewellery, plus flowers, food, clothes, souvenirs and more. Be warned, you might not be the only one to think of the Covered Market when the skies open; it gets very busy on rainy days.
Image Credit: DawarwickPhotography, Covered Market.

If the rain is still getting you down, why not treat yourself to High Tea at The Grand Café? This Oxford institution purportedly sits on the site of England's first coffee house, so you can enjoy a dose of history along with your tea! The café's opulent interior is a peaceful spot to hide from the weather, and there's an affordable selection of breakfasts, lunches and teas on the menu - plus some truly tempting patisserie cakes and pastries.

Feeling cultured? Modern Art Oxford is a wonderful gallery located in the heart of Oxford, and a great spot to shelter from the rain while soaking up some culture. The gallery is free to visit and is home to a variety of accessible and engaging contemporary art, with regular exhibitions to enjoy.
Image Credit: Stella Vine, exhibition held at Modern Art Oxford in 2007 © Modern Art Oxford.
Alternatively, head to Oxford's finest independent cinema, the Phoenix Picturehouse to enjoy a film in plush, comfortable surroundings. They're well known for showing independent, foreign and art house films, so there's bound to be something interesting and artsy to watch.
Perfect for whiling away a few rainy hours, The Pitt Rivers Museum is a maze of crowded display cases and fascinating objects. The museum is home to more than half a million archaeological objects from all over the world, from musical instruments to weapons and masks, pottery, boats, textiles and tools. There's also the famous display of shrunken human heads. How could you resist?
Image Credit: Lizzybeans11, Pitt Rivers Museum.
If the weather shows no signs of improving, head to Gloucester Green to visit Thirsty Meeples, Oxford's first board game café. With over 2,000 games in their library, you can settle down for hours of slightly-geeky fun in this cosy little café. Why not enjoy a sandwich, coffee or even a cocktail while you game, for the perfect rainy-day treat.
Image Credit: Kristina D.C. Hoeppner, Thirsty Meeples.
Where do you like to go when the weather is a bit dismal? Tell us your favourite Oxford haunts in the comments section below.