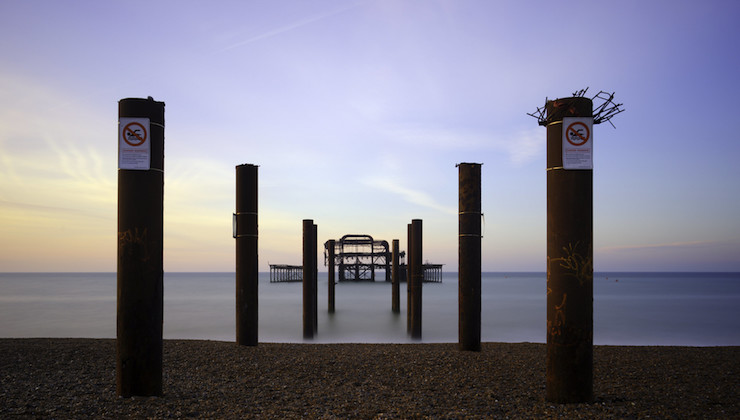 Explore some literary landmarks in 'London-by-the-sea!'
When heading to Brighton, your to-do list will probably be packed with plans to peruse along the pier, eat fish and chips on the beach or stock up on rock. But did you know that the coastal city is also brimming with literary locations? Have a browse through our handy guide to find out the best places to pay homage to your favourite novels set in 'London-by-the-sea'.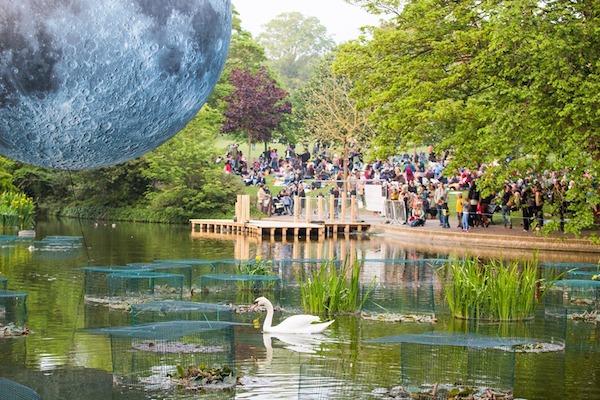 Image credit: Brighton Festival via Facebook
---
Get some culture at Brighton Festival
One of the largest and most established multi-arts festivals in England, Brighton Festival is the perfect place to get some culture. Taking place in May of each year, the festival features events and performances from the realms of music, theatre, dance, film, circus, and of course literature! This year's literature line-up included events ranging from a live poetry event celebrating the life of American writer and civil rights activist Maya Angelou, to readings from dystopian novelists, and even creative writing workshops encouraging budding authors to get scribbling themselves. Keep an eye on the festival's website to see what they will have in store for fast approaching 2020!
---
Get a sugar rush while waltzing along the waterfront
True noughties kids are bound to remember Sugar Rush, the coming-of-age TV series that tells the tale of Kim Daniels, a 15-year-old lesbian who realizes she's in love with her best friend, Sugar. But did you know the series was in fact based off a book by journalist-turned-novelist Julie Burchill? Aptly set in Brighton—argubaly the LGBTQ+ capital of Britiain—it will be impossible for lovers of the book and series alike to walk around 'B-Town' without picturing Kim and Sugar getting up to their teenage antics, from discovering sex shops to making out on the beach, and even infecting Kim's mother with crabs (you'll have to read the book or watch the series to find out about that one!)
​​​
---
Have a full-frontal snogathon at Oh So Social Bar
Continuing with the theme of young-adults literature form the noughties, rekindle your love for everyone's favorite hopeless, British teenager Georgia Nicholson. The anti-hero of her own series of books by author Louise Rennison, the first of which is titled Angus, Thongs and Full-Frontal Snogging, Georgia spends her days with her Ace Gang concocting ways to get the latest hotties at her school to like her (didn't we all at fifteen?) Her plights were adapted into a film in 2008, and although the story is set in Eastbourne, many of the locations used for filming are actually in Brighton. A stand out scene is when Georgia heads to love interest Robbie's gig at Oh So Social Bar on Brighton seafront with his best friend to make him jealous. Why not head over with your own romantic interest in tow?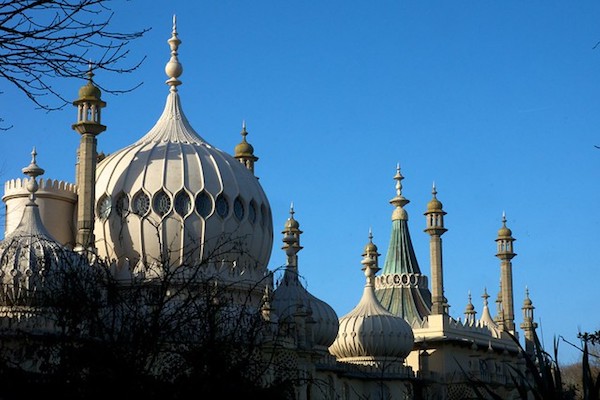 Image credit: Paul Hudson via Flickr
---
Relive Graham Greene's murder thriller in the charming gardens of Brighton Pavillion
Written in 1938, Graham Greene's Brighton Rock is a murder thriller following the plight of wannabee gangster and teenager sociopath Pinkie Brown. Named after and set in Brighton, the novel has been turned into two films, the most recent adaptation being in 2010 and transporting the storyline from the 1940s to Mods and Rockers era of sixties Britain. Whilst mainly filmed in London and the nearby town of Eastbourne, the film still has some scenes shot in its eponymous city. Head over to the gardens of the Brighton Pavilion to explore the location where anti-hero Pinkie takes Rose—his later girlfriend and wife—on a date with the ulterior motive of obtaining a slip from here which he needs to claim an incriminating photo.
---
Gaze out to the West Pier ruins with a Nick Cave novel in hand
While Australian musician Nick Cave may be best known for fronting rock band Nick Cave and the Bad Seeds, he is also the author of two works of fiction. The second, The Death of Bunny Munro, follows a middle-aged protagonist on an out of control road trip to Brighton with his son, and a serial killer lurking around the city. The book is set in 2003, around the time the West Pier was famously destroyed by fire, so why not take your copy down to the beach to read as you gaze contemplatively out to the ominous ruins?