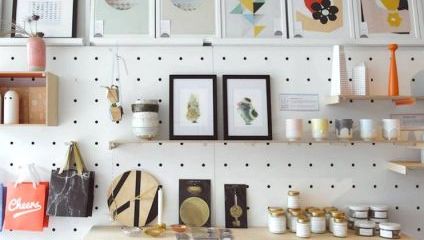 It's hardly news that Brighton is the place to be for indie music and fashion lovers, but the seaside city is also a haven for independent and emerging designers and artists. Hidden down narrow streets, tucked around quiet corners or off the beaten track, the best shops to fulfil your desire for a handmade vase or an obscure comic book can be hard to find – that is, without the perfect guide – here's a round-up of our favourites.
---
Dowse Design
27 Gloucester Rd, Brighton BN1 4AQ
Hidden up Gloucester Road, conveniently placed opposite two other must-browse shops (Tidy Street General Store and Tidy Print) is Dowse, a design studio and shop which celebrates and sells its own designs as well as handpicked work from other artists. The perfect destination for gifts and homewares, Dowse exhibits everything from handmade candles, jewellery and chinaware to stationery, prints and greetings cards - this place is full of style and won't break the bank.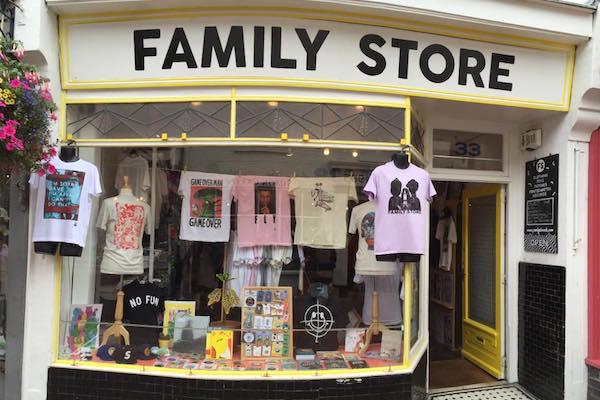 Image credit: Family Store via Facebook
---
Family Store
33 Kensington Gardens, Brighton BN1 4AL
Nestled down perhaps the busiest street in North Laine (and with good reason), Family Store sells everything for the contemporary illustration lover, by the coolest up-and-coming names. You can't miss the bold white and yellow shop front, which has just celebrated its third birthday this month. The cosy shop space boasts a plethora of pins and patches, prints, zines and small-press books, records and clothing, from brands and artists such as David Shrigley, Printed Goods and Lazy Oaf.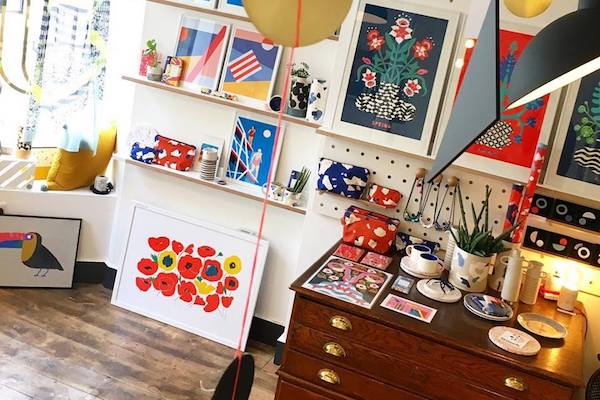 Image credit: Unlimited via Facebook
---
Unlimited
10 Church St, Brighton BN1 1US
On the corner of Church Street and Jew Street, you will find Unlimited, a design shop and gallery committed to celebrating independent designers and makers. The graphic, black and white front frames their busy window displays, luring in any fan of a bright print or quirky vase. Check out their regular in-store exhibitions.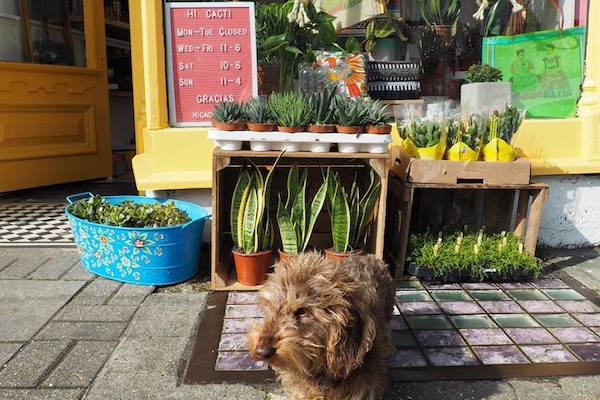 Image credit: HI CACTI via Facebook
---
Hi Cacti
83 Dyke Rd, Brighton BN1 3JE
Hi Cacti is the name of the one-woman project by Sabina Palermo, which she started in 2015. A 'cactus concept shop with a TexMex twist', Hi Cacti sells handmade concrete plant pots, cacti and botanicals, and Mexican-inspired arty goods. Originally selling her products out of her studio space, Sabina has just recently opened her own shop on Dyke Road, just off the Seven Dials roundabout. A perfect peruse for any lover of plants, Kahlo, or indeed, colour.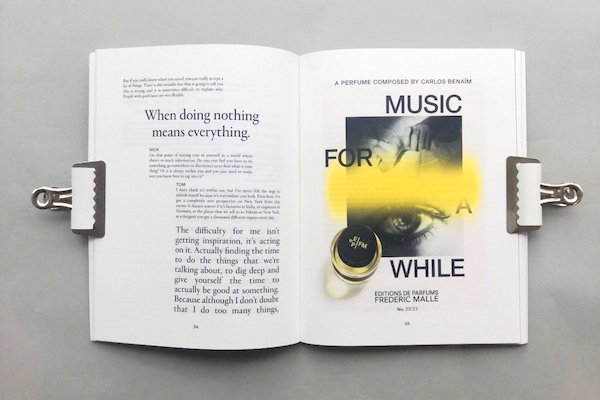 Image credit: @magbrighton via Twitter
---
Magazine Brighton
23 Trafalgar St, Brighton BN1 4EQ
Perhaps we are breaking the rules here with a magazine shop, but it really is the only one of its kind in Brighton, and showcases the quirkiest publications for every possible interest. Flick through a copy of Ferment, the magazine showcasing all the latest in brewing beer, or Cranked, the mountain biking mag. Of course, the topics of magazines sold stretch from poetry and prose to sustainable fashion, feminist discussions to vegan cooking. Magazine Brighton is owned by Martin Skelton, who opened the store to share his love of magazines, independent publishing and print. The clean white shop space mimics an art gallery, and makes sure the colourful, design-led covers of these hundreds of magazines practically jump off the shelves (up to the till, and into your bag).