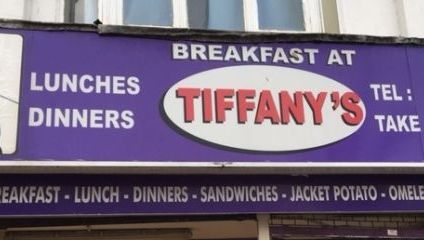 Brunch might quite possibly be Brighton's favourite pass time. Come Sunday morning, hordes of Brightonians take to the colourful streets in search of the perfect eggs royale (on gluten-free sourdough, of course). But with so much choice on offer, it can be overwhelming trying to decide where to go. To help you on your hunt, we've sifted through the sea of smashed avocados to find the best brunches that Brighton has to offer.
The best places in Brighton for brunch
---
LangeLees
Possibly the worst kept secret in Brighton, LangeLees is a joint venture by a South African and Brit, serving their two countries' cuisines in a fusion café/restaurant that stands out from its competitors. Their specialities include South African Bunny Chow, a hollowed white loaf filled with breakfast ingredients and tangy Chakalaka sauce. It's a favourite for birthday and celebratory brunches, especially when paired with their range of cocktails and their spacious patio area. Watch out for menu changes: LangeLees has a tendency to vary between a vast to quite a select choice of food. Whatever you order, it will be of a consistently high quality.
Photo Credit: Georgia Foxwell
LangeLees is located at 30 York Pl, Brighton BN1 4GU. It is likely you will need to make a reservation at weekends, call them on 01273 684840.
---
The Village
This relatively new venture opened its doors just over a year ago. Situated in a former pub, the famously colourful and friendly Hanover, The Village wins the award for best atmosphere. It sits just outside the main bustle of the city and is decorated with vintage, countryside furniture. It's as if you're relaxing in an old study, and you inevitably end up staying longer than you intended.
The Village's brunch selection is impressive in its quality, and prices are very reasonably for the generous portion sizes. Try the potato hash with goat's cheese for an alternative choice and be sure to make use of their handy 10% student discount (you're a third year film student, you promise). To work off those sizable plates, take a stroll up the hill to Queen's Park for great views across the city.
The Village is at 129 Islingword Road BN29SH and is open from 9am-11pm Sunday to Thursday and 12pm Friday and Saturday.
---
Wai Kika Moo Kau
Pronounced 'why kick a moo cow', this vegetarian and vegan café is suitably situated in the middle of bohemian North Laine. It has a scrumptious and healthy menu, ranging from their permanent menu of breakfasts, wraps and sandwiches, to regularly changing specials. If you manage to grab a table outside you can enjoy one of their fresh fruit smoothies and be entertained for hours by the bustling street around you. It has a laidback interior and the staff are incredibly friendly. Brighton has earned its reputation for being green, and Wai Kika Moo Kau, in all its veggie goodness, certainly doesn't disappoint.
Photo Credit: Georgia Foxwell
Wai Kika Moo Kau is located at 11a Kensington Gardens, BN14AL.
---
The Balcony Café
It would be rude to not feature the North Laine more than once, as it is Brighton's main brunch hub. If you can find the entrance to this hidden gem, you're in for a treat. The Balcony Café offers a laid back, funky brunch with - you guessed it - a balcony that looks down onto the Laine. A student favourite, there's exceptionally large portion sizes with even a jacket potato or sandwich arriving on a garnished salad. The cost is a little higher than your average over-the-counter café, but its upside makes it worth the spend.
Climb the stairs at 1A Kensington Gardens BN14AL to find the Balcony Café which is open from 10am-5pm daily.
---
Breakfast at Tiffany's
If you're searching for a no fuss, no frills greasy spoon café that doubles as an homage to the great Audrey Hepburn, then this might just be the place for you. With a choice of three locations across Brighton and Hove, Breakfast at Tiffany's is a local favourite, beloved for its endless Bloody Marys, hollandaise sauce, and good old-fashioned fry ups. Try their bubble and squeak for a real taste of what they have to offer. And do not miss their crispy hash browns - the perfect cure if you're feeling a little worse for wear from the night before. Consistently good food and low prices are key to this humble cafés success and Tiffany's will never fail to deliver.
Visit one of their three cafes at 22 North Road, BN1 1YA open daily 9am-5pm and from 11am on Sunday, or call them on 01273 647209 for more information.