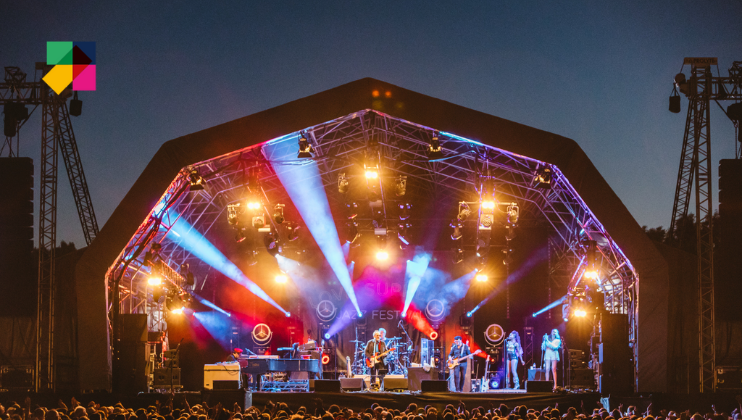 Brighton may not be a sprawling metropolis, but when it comes to festivals, they don't mess around. Here are the Top 5 festivals for Brighton that you can't miss!
Love Supreme Festival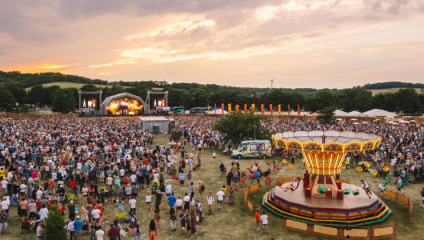 5th - 7th of July | Glynde Place, Lewes, BN8 6SX
One of the biggest jazz festivals in the UK, Love Supreme has in years past attracted some of the biggest names in music, from Erykah Badu to Kool & The Gang.
The line-up is yet to be announced for 2024, but most recently they hosted Mercury Award-winning UK rapper Little Simz, British icon Grace Jones, and American bass mastermind Thundercat.
A jazz festival that offers so much more. If you're from Brighton, you're probably bored hearing about it, as it's one of the biggest, most talked about festivals in the south of England. If you're from elsewhere, this is the one to have your eye on.
Click here for more info
---
On The Beach Brighton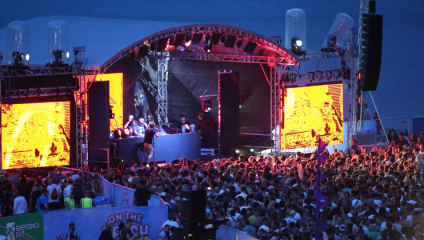 21st - 23rd and 28th - 30th of July | Brighton Beach, Madeira Drive, BN2 1EN
The summer beach festival is coming back to Brighton, offering six separate beach events for six different artists. Chase & Status kick things off, followed the next day by Carl Cox (sold out), and Eric Prydz to finish of the first weekend.
Then, Above & Beyond, Royal Blood, and Noel Gallagher's High Flying Birds headline the following weekend. Dance for the first week, rock for the second, appealing to both ends of the musical spectrum.
Brighton beach has been the host of many a day party in the last few decades, including the famous Fatboy Slim rave in '98. Don't miss out on this year's rendition!
Click here for more info
---
Brighton Festival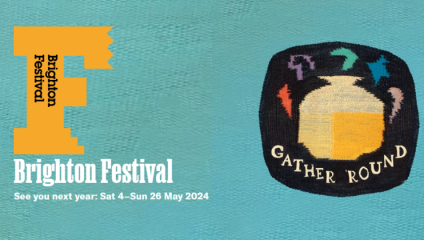 4th - 26th of May | Various venues around Brighton
The behemothic Brighton Festival is already underway, scattering numerous interdisciplinary events throughout the Brighton area.
Curated by Nabihah Iqbal, the festival offers theatre, dance shows, family events, as well as music from classical to electronic dance music.
The weekend beginning May 20th is gonna be a full folk focus, and the following weekend sees DnB legend Goldie headline a huge night. There's a lot to explore here, so take a deep dive into the myriad of events Brighton Festival offers here.
For more general info, click here
---
The Great Escape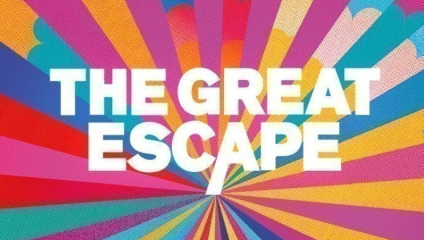 15th - 18th of May | 61-73, Old Steine, BN1 1EH
Self-proclaimed as the 'festival for new music', The Great Escape showcases over 500 hundred emerging artists across 30+ venues across the city, including the beach. This is the place where you get to see your favourite small artists before they blow up, or your opportunity to find the newest in new.
The main appeal The Great Escape is its intimacy, prioritising small stages and an up-close experience to the artists, that most festivals truly lack. If you're an artist, you can apply on their website to perform in one of the easiest processes for any festival I've seen; you don't need a label, manager, promoter, nothing. Blissful.
Click here for more info
---
Boundary Festival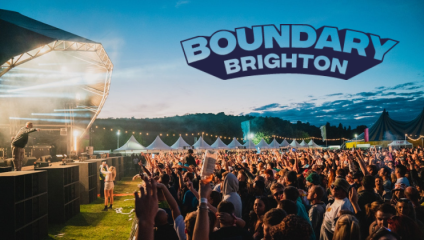 30th of September | Lewes Rd, Stanmer, Brighton BN1 9SE
The biggest electronic music festival in Brighton is back for another year, offering huge headliners including Kurupt FM, Subfocus, Pendulum, and Holy Goof. Much more are to be announced in the coming weeks.
Held right at the end of summer, so deep into the year that you can barely call it summer, Boundary will mark the end of the festival season in Brighton for the year, giving you the last dose of summer vibes before it's sniffle season all over again.
Tickets are cheap as far as day festivals go, and the earlier you grab them the cheaper they will be.
Click here for more info