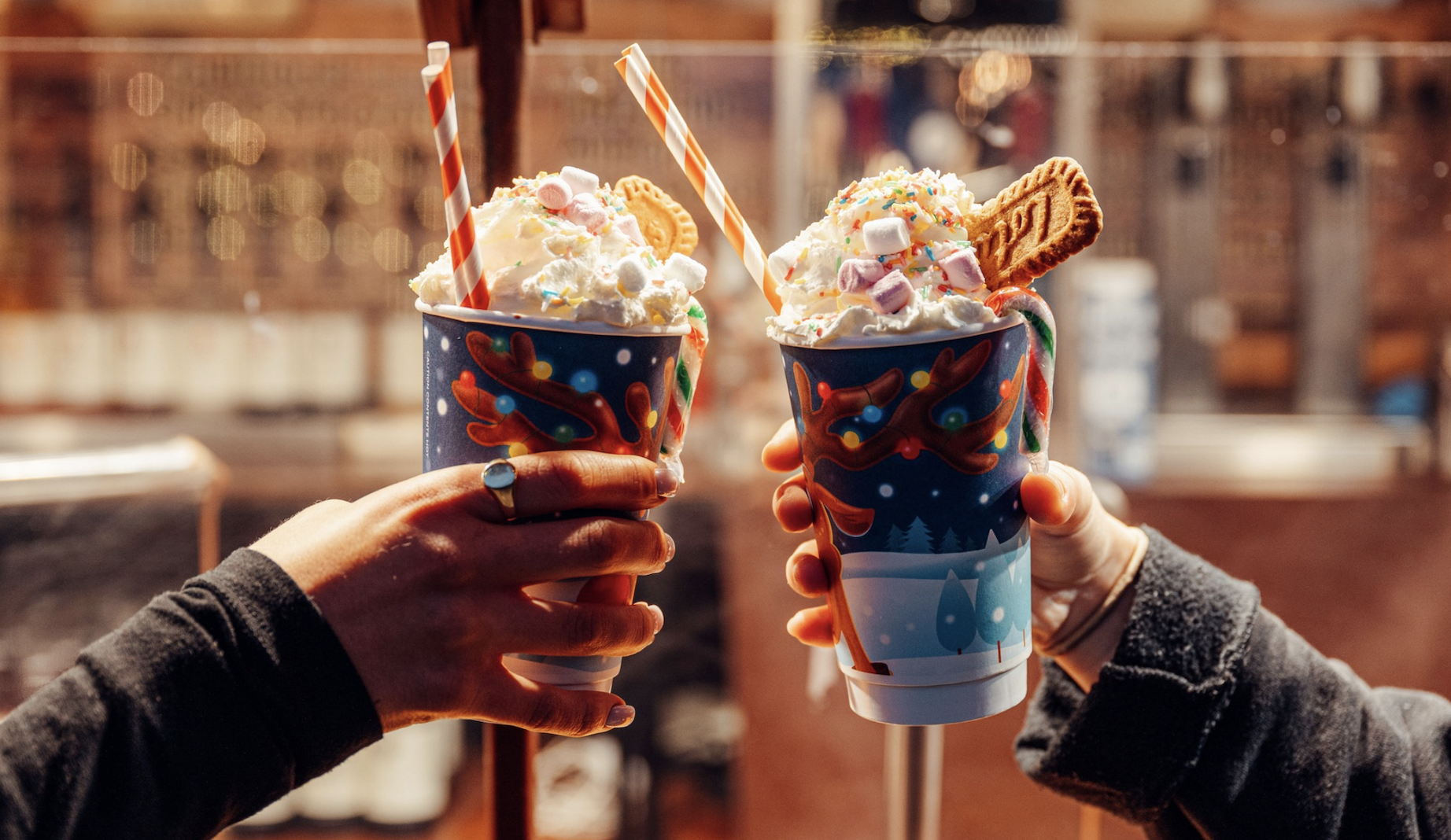 Welcome to Culture Calling's guide to the festive season in the South West's city of Bristol. From Christmas theatre to bratwurst stands and top-tier hot chocolate cafes, let us help you get into the spirit...
---
1) Explore a Christmas Market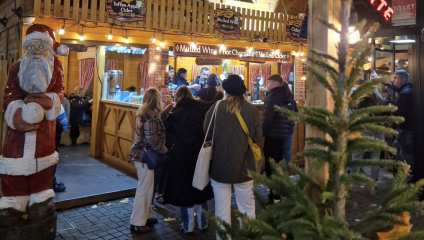 Like any major city worth its salt, Bristol has its fair share of Christmas markets to choose from. The largest is the well-established is the Broadmead's Bristol Christmas Market which spans out across the busiest shopping streets in the city. From the Alpine Hütte and Jager barn to mini wooden chalets selling cheese and chocolate stands, and lantern shops, there is lots to explore. Bristol Shopping Quarter | This market is open from 3 Nov 2023 to 23 Dec 2023.
Next up is the Vintage Winter Wonderland in Millennium Square which is described as a winter playground. Begin with the popular Après Bar to stock up on belly-warming drinks like mulled cider and if you are there on a Thursday, enjoy the live music. For those looking to eat; head to the stands selling a variety of fares from Yorkshire Pudding Wraps, crepes and of course; bratwurst sausages complete with sauerkraut. Did we mention the fairground rides? Millennium Square, Bristol, BS1 5DB | 10 Nov 2023 - 2 Jan 2024.
The last market that we are going to be enjoying is the Affordable Christmas Art Exhibition taking place at North Street's Tobacco Factory. Join Southville revellers from the 27th of November where there will be a whole selection of independent artists selling their pieces at super reasonable prices. Once you've had a look around, head to the bar for festive drinks. Tobacco Factory, Raleigh Rd Bristol, BS3 1TF | Monday 27th Nov - Sunday 7th Jan 2024.
---
2) Get your Skates On!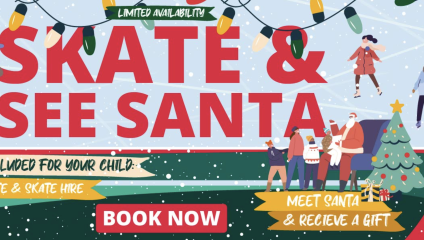 Nothing says winter's here like cracking out a pair of ice skates and jumping on the rink. Whether you're a seasoned pro or a complete novice, it's an excellent addition to your festive calendar! Luckily for Bristolians (since Millenium Square no longer hosts ice skating at this time of year) Skate and See Santa is coming to Cribbs Causeway this Christmas. A great activity for little ones, Santa and his Elves will be present and may be giving out... well, presents! Head to the connected shopping centre if you've got gifts to find. Cribbs Causeway, Patchway, Bristol BS10 7SR | Every weekend in December.
---
3) Catch a Festive Show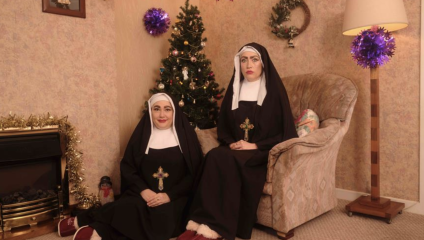 Bristol's theatre scene put on an eclectic array of Christmassy shows to grab your attention. The architectural gem that is Bristol Old Vic is putting on Four Seasons which is being produced by A Little Bulb production. Described as 'a theatrical love letter to nature for children and their families', the show follows a team of magical gardeners as they explore tthe seasonal cycles of nature (sounds wild!). Accompanying all of this is Vivaldi's iconic piece and festive-inspired tunes. King Street, The Bristol Old Vic | Fri 1 Dec 2023 – Sun 7 Jan 2024.
We've also got our eyes on Christmas At Mum's which is showing at Tobacco Factory Theatre. Following a cast of characters including the Sisters and 'Shesus', the plot thickens as discussions turn to where the Christmas season should be celebrated. With karaoke, 'a prawn ring' and glad rags, it's going to be a yuletide riot. The Tobacco Factory Theatre, Bristol, BS3 1TF | 8th Dec 2023 - 30th Dec 2023.
---
4) Indulge in a Hot Chocolate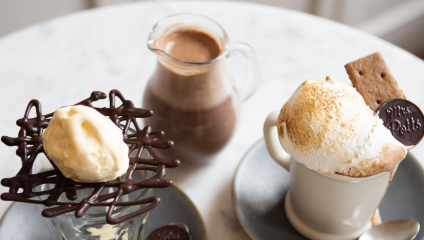 Park Street's notorious food coma provider Mrs Potts Chocolate House is as decadent as they come. A destination that oozes Christmas cheer, stop by Mrs Potts for one of the very best hot chocolates (or chocolate milkshakes) available; we like the 'Classic 58%' or the 'Chocolate Chai'. Pair with the 'Chocolate Dream Cake' if you are up for it! Delicious... 50 Park St, Bristol BS1 5JN.
With origins as a pop-up shop, and now perched in the modernist quarter Finzels Reach next to the brewery Left Handed Giant Ruby Hue Chocolate Makers is a super cosy spot. Some say that Ruby Hue puts out the best hot chocolate in the city (complete with a giant housemade marshmallow), why not head there to see if you agree? Hawkins Lane Building, East Tucker Street, Bristol, BS1 6WQ.
---