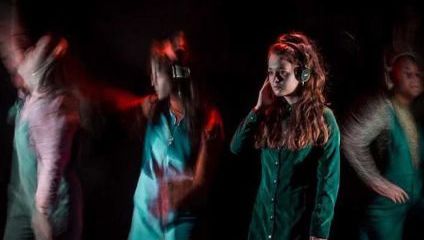 The best shows to sample before they head north

August means only one thing in theatre and comedy circles - the hulking behemoth that is the Edinburgh Fringe. Last year's festival featured over 3,500 shows totalling 55,000+ performances, which is frankly staggering. It's a month like no other, but here in London we're fortunate enough to be able to sample some of the shows heading into the melee. Here's our guide to where and what to watch this year.

Omnibus Theatre in Clapham is becoming a champion of new writing and experimental work in South West London. Fringe preview highlights include Marcus Brigstocke's melancholic family drama The Red, about a son struggling to balance his alcoholism with his father's dying wishes, and award-winning theatre company Poor Michelle's take on gender and violence, Bible John, which re-visits the unsolved murder of three women in Glasgow in 1969.

Keeping things South West, Battersea Arts Centre traditionally present a strong line-up of Fringe previews, and 2019 is no different. From big names like Lucy Porter, Phil Wang and Nick Helm to sketch comedy heroes Sleeping Trees and musical-doctor duo Frisky and Mannish there's something for everyone in this year's selection.

Soho Theatre's presence at the Fringe grows stronger each year, and their London home is a great place to catch previews from some strong comedy talent. American comic Courtney Pauroso marks her UK debut with Gutterplum, a show combining clowning and burlesque with a feminist/surrealist slant, while Edinburgh Comedy Award-winner Spencer Jones returns with his new show The Things We Leave Behind - promising more madcap clowning, puppetry and loop-peddling action than ever before.

One of the 'Big Four' venues at the Fringe itself, the Pleasance Theatre's Islington base plays host to a number of comedy previews and work-in-progress performances in the build-up to the festival. It's a fine place to catch highly-rated newcomers and hot-new-things - why not try the hilariously candid Suzi Ruffell, award-winning South African comic and satirist Loyiso Golaor or the debut show from stars of C4's Flowers, Anna and Helen.

Battersea's Theatre 503 is a home-away-from-home for new playwrights, and each year they show a selection of promising plays before they take the big trip up North. Highlights this time round include Phoenix, a musical comedy about a rock star-turned-father from writer Richard Marsh, and Pops, from director Ali Pidsley, which follows a father and daughter trapped by addiction. On the other side of the river, the Old Red Lion Theatre is a similarly writer-friendly theatre hosting previews of their own, including Algorithms by Sadie Clark, which looks at the difficultly in connecting with people in a digital age.

Back on the comedy circuit, the Museum of Comedy in Bloomsbury is hosting a number of previews throughout July. It's a lovely venue with a performance space to go alongside a collection of comedy ephemera from across the ages. Personally, we like the look of newcomer Janine Harouni's show about politely standing up for your values, or duo Giants with a work-in-progress show about Norwegian pop double act Fjords, back after a two-year hiatus. The Cutty Sark Theatre in Greenwich is also hosting a series of double-headers, where you can catch Tony Law/Ian Smith, Sara Barron/Glenn Moore and others for a fraction of the cost of a regular ticket.