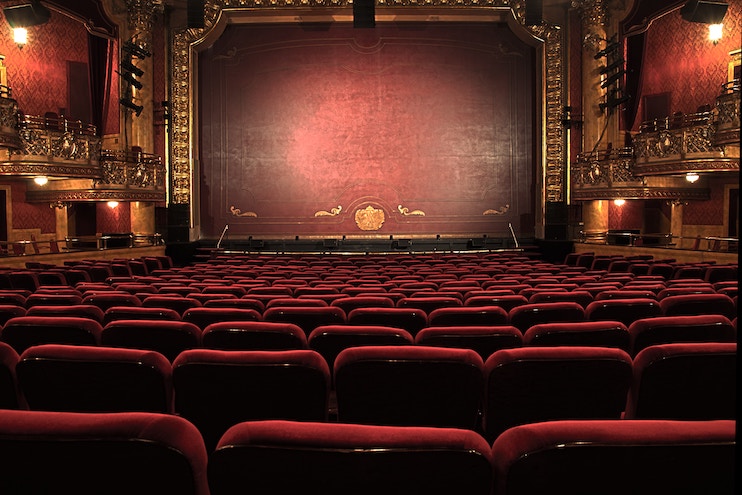 Unearth the Unconventional and Dive into the Dynamic World of Fringe Theatre in the Heart of London...
London, the city that never "curtains" its love for the stage, beckons theater aficionados with its grand West End spectacles and intimate fringe theatres that often lurk in the shadows, like well-kept secrets. While the West End flaunts its star-studded marquee, it's the underbelly of London's theatre scene that we're here to shed a spotlight on, the fringe theatre circuit. Forget what you know about the West End's glitz and glamour for a moment, because fringe theatre is the unsung hero, a realm of non-traditional, thought-provoking, and politically charged performances that thrive beyond the limelight...
---
Southwark Playhouse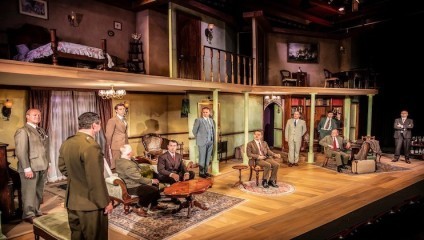 77-85 Newington Causeway, London SE1 6BD
Established in 1993, this quirky, former warehouse turned cutting-edge venue is making waves with its two performance spaces, the Main House and the Little, accommodating up to 240 and 120 eager theatregoers, respectively. It's the kind of place where theatre enthusiasts can "Playhouse hop" between its two locations, Southwark Playhouse Borough and Southwark Playhouse Elephant. But don't be fooled by its fringe status; this powerhouse is committed to showcasing a wide spectrum of talent, from budding thespians to seasoned pros. And if you think they're just rehashing the classics, think again. Southwark Playhouse is all about breathing fresh life into the stage with a focus on new plays and innovative productions.
---
Finborough Theatre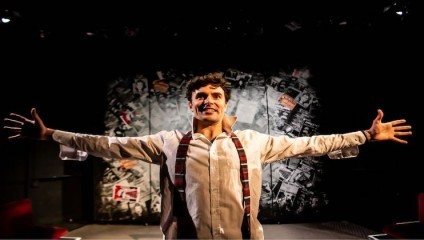 118 Finborough Rd, London SW10 9ED
The Finborough Theatre in West Brompton is the pint-sized powerhouse of fringe drama. Established in 1980, this theatre isn't just about staging plays; it's about "raising the bar," serving up thought-provoking, text-based new writing alongside dusting off forgotten gems from the past. Don't be fooled by its cozy pub perch in Earl's Court; the Finborough Theatre packs a punch that's on par with the big boys. It's an underdog with a golden reputation, boasting awards like Best Venue 2015 in the UK Studio Theatre Awards. Artistic Director Neil McPherson is a maestro in unearthing 19th and 20th-century works that London hasn't seen for a quarter-century, and this theatre isn't about to let them gather dust. With productions that transcend borders and stages, including stints in the West End and even Off-Broadway, the Finborough Theatre is your ticket to world-class drama.
---
The Pleasance Theatre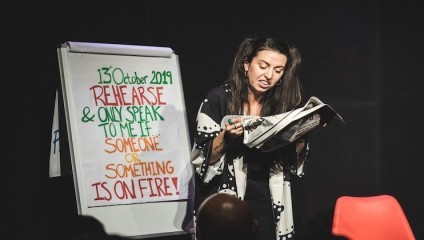 Carpenters Mews, North Road, London N7 9EF
Step into the Pleasance Theatre in Islington, and you'll find yourself at the forefront of the "Fringe-tastic" scene. No stranger to the spotlight, thanks to its Edinburgh Festival Fringe fame, this quirky London venue is where emerging talent comes to play and experiment all year round. With a trio of performance spaces, including the Cabaret Main House, The Studio, and Downstairs, they've got the stage set for everything from laugh-out-loud comedy to jaw-dropping dance routines and family-friendly entertainment that'll have your little ones giggling with glee.
---
Jermyn Street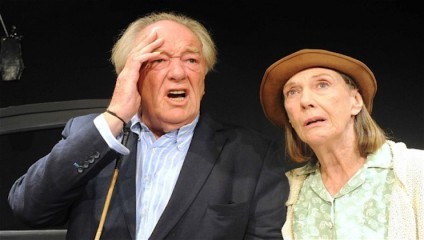 16B Jermyn St, St. James's, London SW1Y 6ST
Jermyn Street Theatre is the "hidden gem" of fringe theatre that adds a dash of pizzazz to the bustling stage scene. Founded in 1994, it's a true theater prodigy, thriving sans government or Arts Council funding, and it wears its "intimate and welcoming" ambiance like a star-studded ensemble cast. Here, you'll find the West End's best-kept secrets and rising stars honing their craft alongside the theater world's A-listers. Known for its diverse repertoire, they serve up everything from classic plays to groundbreaking new works and innovative productions that are as unforgettable as a West End showstopper. It's the crucible of multigenerational talent, where pioneering online work and theater-on-film find a global audience.
---
The Yard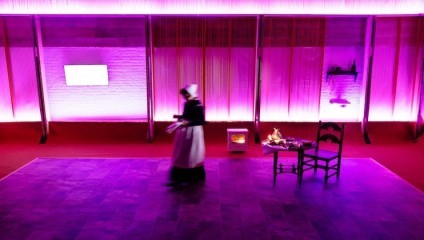 Unit 2a Queen's Yard, London E9 5EN
The Yard Theatre is not your run-of-the-mill, cookie-cutter venue; it's a "warehouse of wonders" where contemporary storytelling reigns supreme. It's like a melting pot where theatre, music, and dance collide, stirring up a "cocktail" of innovation and community engagement that's always on the rocks. At The Yard, they don't just reimagine theatre; they "raise the bar" and "shake up" the status quo. With their eclectic mix of artists, it's a place where the stage and the dancefloor share a steamy tango, inviting you to join in journeys of escape, euphoria, and endless possibilities. The Yard is where artists find their voices and young talents "raise the roof" with Yard Young Artists.
---
Theatre Deli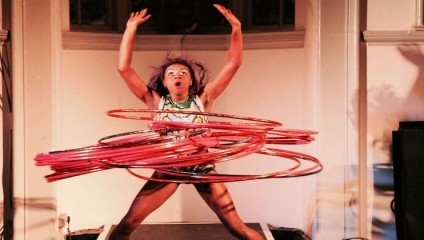 107 Leadenhall St, London EC3A 4AF
Theatre Deli is the ultimate "artist's playground," turning empty spaces into vibrant canvases of creativity and community. Since 2008, this dynamic force in the arts has been on a mission to fill city centers with vibrant performances and spaces that support artists whose voices often go unheard in the theatre world. With a presence in both Sheffield and London, Theatre Deli is more than just a venue; it's a catalyst for diverse audiences and artistic communities. They're all about providing a safe and well-equipped playground for everyone to unleash their inner artists, experiment, showcase, and revel in the magic of art. It's like a vibrant "arts buffet," where you can indulge in residencies, drop-ins, jams, festivals, and more.
---
Camden People's Theatre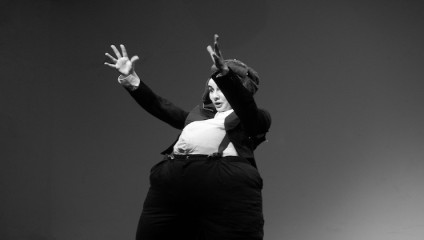 58-60 Hampstead Rd, London NW1 2PY
Camden People's Theatre: With the exterior charm of a quaint old pub, it's what's inside that counts, and inside, you'll find the freshest, most avant-garde productions from the rising stars of the city's theatrical constellation. This is where rustic meets radical, and it's all about delivering productions that reflect the "People" in their name. As they aptly put it, they aim to be more than just a theatre; they're here to connect, imagine, entertain, and, most importantly, be heard. This is the place where art meets activism, where every performance is like a "ticket to change."
---
Theatre 503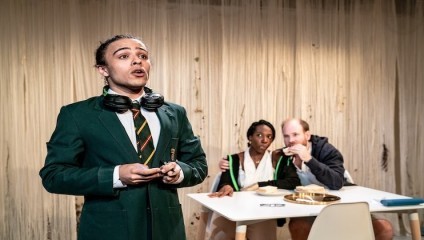 503 Battersea Park Rd, London SW11 3BW
Theatre503 is the "word wizard's" haven, offering more new writing opportunities than a thesaurus has synonyms. With a 63-seat auditorium, they're all about putting new playwrights in the spotlight and giving their words the stage they deserve. If you're a budding bard, they're not just "open for business" but eager to hear your literary masterpieces, with their writing prize offering a princely sum of £6000 and the golden ticket of a guaranteed production. It's the place where groundbreaking plays are born, with over 300 shows each year that'll leave you starstruck. As The Guardian rightfully puts it, this is "arguably the most important theatre in Britain today." Plus, many of their productions take flight to bigger venues, so you might just catch a rising star before they become a constellation.
---
Old Red Lion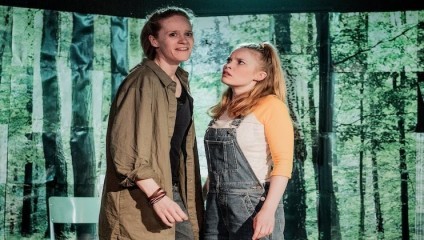 418 St John St, London EC1V 4NJ
Steeped in history and drenched in drama, The Old Red Lion Theatre in Islington has been serving theatrical delights since 1979, making it one of London's most seasoned and cherished fringe venues. They're not just your average "pub performers" - they're the Off-West End home of audacious and stirring theater, from blazing world premieres to resurrections of grand productions from the annals of history. With a cozy 60-seat capacity, they pack a punch, hosting everything from gripping dramas to sidesplitting comedies. What sets them apart is their commitment to nurturing the UK's most exhilarating artists at critical junctures in their careers. They don't just entertain; they challenge, provoke, and introduce audiences to voices and communities often overlooked. Esteemed playwrights and actors, including Abi Morgan, Joe Penhall, Kathy Burke, Stephen Daldry, Penelope Skinner, and Nina Raine, all found their roots on this very stage. Plus, many of their productions have taken the express train to the West End and Off-Broadway, so you might catch the next big hit before it becomes a household name.
---
Etcetera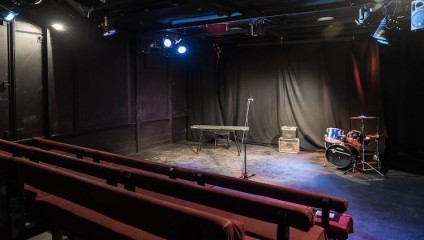 265 Camden High St, London NW1 7BU
Situated above The Oxford Arms pub in the heart of Camden, the Etcetera Theatre is the pint-sized powerhouse of fringe entertainment. Founded in 1986 by the visionary David Bidmead, this intimate 42-seat venue has been a launching pad for over 2,500 groundbreaking productions. With a mix as diverse as a pub's drink menu, it hosts theatre, comedy, music, and spoken word performances. This is where the avant-garde meets the "avant-bar." Famous names like Simon Amstell, Bill Bailey, Russell Howard, and others have graced this stage with their comedic brilliance. With tickets that won't drain your wallet, the Etcetera is the go-to spot for artists looking to kickstart their careers and audiences seeking fresh, experimental entertainment. So, if you're tired of the same old, same old, raise your glass to the Etcetera Theatre - it's the "pub-tastic" fringe venue that's a cut above the rest!