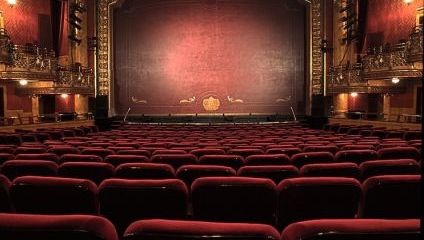 Are you a theatre fan? Then this guide might be for you!
There are so many theatre venues in London; it can sometimes be a bit overwhelming to decide what to see. But if you are after something a bit different from your normal night out at the theatre, then look no further than this guide to more intimate, more unusual and more experimental venues…
---
Finborough Theatre, West Brompton
This intimate pub theatre in West London has been showing work by new writers, as well as neglected gems, for nearly 40 years, with many of these produced or co-produced in house. Led by esteemed artistic director Neil McPherson, this venue produces consistently stimulating and exciting work.
---
The Pleasance Theatre, Islington
The Pleasance Theatre Trust, famed for their work as Pleasance Edinburgh during the festival, have their permanent home at this theatre in Islington. This relationship with the Edinburgh festival has solidified their reputation as one of most exciting venues for new work in London. They often host work from up-and-coming performers, as well as comedy from established names like Russell Brand and Michael McIntyre.
---
The Yard, Hackney Wick
This theatre, housed in a converted warehouse in Hackney Wick, is committed to contemporary storytelling. Hosting a range of theatre, music and dance, there is always something innovative on at this diverse and community-facing space.
---
Camden's People Theatre, Camden
The Camden's People Theatre has been hosting new and innovative work for nearly 25 years. They run several festivals each year, particularly focused on social and political issues. Look out for the Calm Down Dear Festival which has been running since 2013, and the Camden Fringe.
---
Jermyn Street Theatre, Piccadilly
This intimate studio theatre hosts a range of up-and-coming work and lost experimental works from both UK and international artists. With around 10 shows a year, the theatre is a thriving hub for arthouse theatre.