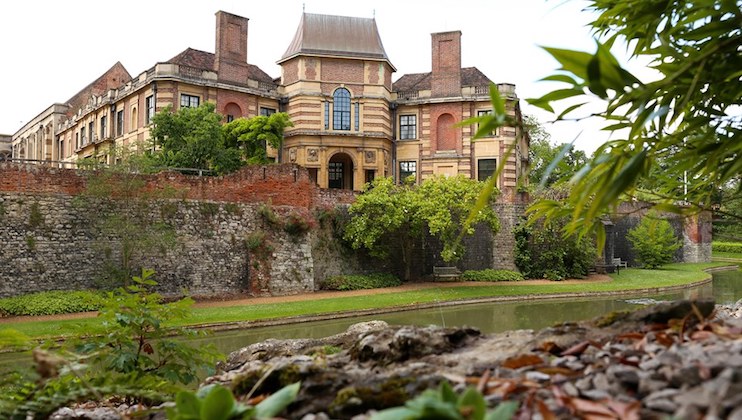 Fancy discovering London's opulent and extravagant historic houses? Read on to discover more…
London is buzzing with history, and it is home to some fascinating old buildings, get inspired by the historic homes that are still standing and are dotted across the city, you won't be disappointed.
575 Wandsworth Road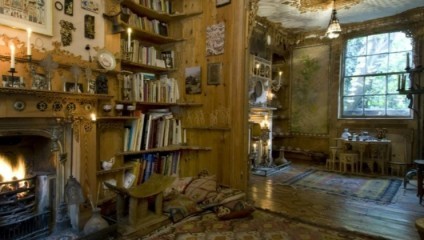 575 Wandsworth Road, London, SW8 3JD
The National Trust only acquired this house in 2010, and it's so delicate that only 54 people can visit per week, with just six people per tour. This means you have to book in advance, but having the house nearly to yourself is ample compensation.
The house belonged to Khadambi Asalache, a Kenyan-born poet and novelist, philosopher of mathematics and civil servant. He bought the house in 1981, and prompted by a need to disguise damp, started fixing pine floorboards to the walls. He went on to embellish the whole house in fretwork patterns and motifs, hand-carved from reclaimed pine doors and floorboards he pulled out of skips. The house is a work of art, and left just as he had it, complete with his postcards and typewriter. It's an astonishing, hidden gem, and a remarkable testament to his passion and creativity, hidden behind the ordinary exterior of a London home. What other artistic marvels are hidden behind London's closed doors, waiting to be found?
For more information and to book a tour, please see the website.
---
2 Willow Road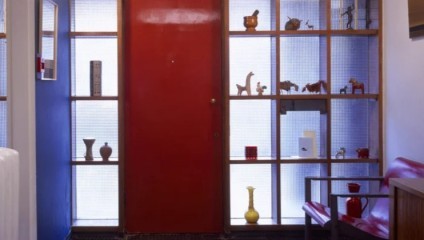 2 Willow Road, London, NW3 1TH
The architect Erno Goldfinger designed this modernist family home for himself and his family in 1939. The house was completely groundbreaking at the time and has become extremely influential as a piece of modern design since. It is now home to the Goldfinger's collection of modern art, innovative furniture and intriguing personal possessions. If you're wondering about the name, then you guessed right, as Ian Fleming named the infamous James Bond villain after the notoriously grumpy Erno Goldfinger. Surprising and unique, it offers a glimpse of London not so long ago.
For more information and to book a tour, please see the website.
---
Carlyle's House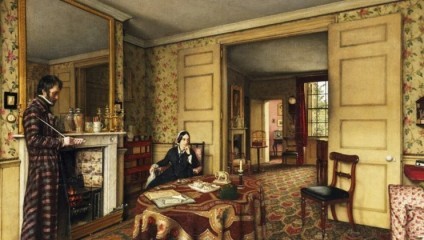 32 Cheyne Row, London, SW3 5NQ
William Makepeace Thackeray, author of Vanity Fair, once said: 'Thomas Carlyle lives in perfect dignity in a house in Chelsea with a snuffy Scotch maid to open the door and the best company in England ringing at it!'
The snuffy maid is no longer around, but the home of Thomas and Jane Carlyle is. The best company in England, as Thackeray calls them, were the many writers and artists who spent their time in this small house, hidden in the back streets of Chelsea. To enter Carlyle House is to follow in the footsteps of Dickens, Ruskin, Tennyson and others. Whilst Thomas Carlyle was considered a star of the 19th century literary world along with these men, his wife Jane Carlyle is now considered one of the best female letter writers in the English language. Explore their house to discover a hidden literary elite.
For more information, see the website.
---
George Inn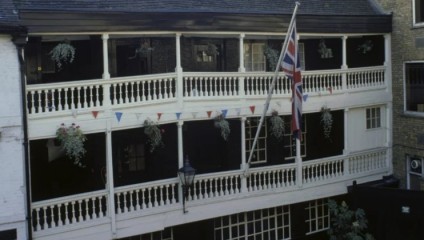 75 Borough High Street, London, SE1 1NH
It's not necessarily a 'historic house', but this infamous Southwark pub is the only galleried pub left in London. The galleries on the front of The George used to be very common on London pubs but most other examples were destroyed in WW2, so The George is now unique. A coaching inn (hence the large courtyard), it was famous even in Dickens' time and is mentioned in Little Dorrit. It's also built just a stone's throw from Talbot Yard, the site of The Tabard, where Chaucer's pilgrims set off from in The Canterbury Tales. Sadly, The Tabard no longer exists, so The George is now as close as you'll get to it. It's a working pub, but the site is actually owned by the National Trust, proving it really is a site of historic interest, and not just an excuse to go to the pub, though you can most certainly stop by for a drink amidst your historic house endeavours.
To find out more about the property, click here. For more information on the pub, see the website.
---
Eltham Palace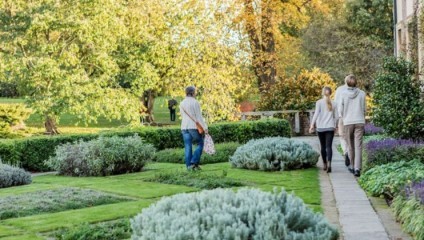 Court Yard, London, SE9 5QE
Eltham Palace was a crumbling Tudor Palace, suffering from centuries of neglect until, in 1933, it suddenly became a millionaire's playground. Stephen and Virginia Courtauld leased the house and transformed it. They incorporated the original Medieval remains into a dramatic renovation. The house is now an eclectic mix of the original splendour of the Tudor Great Hall, the Courtauld's extensive collection of early 20th century art, and contemporary technology innovations like electric fires, clocks, a loudspeaker system and a private internal telephone installed by Siemens. The joy of Eltham is in the details; it is full of stories like the fact Virigina Courtauld's pet lemur had its own heated quarter of the house. The Courtauld's also transformed the gardens here, with a rock garden, rose garden and garden 'rooms', a beautiful complement to the house.
For more information, see the website.
---