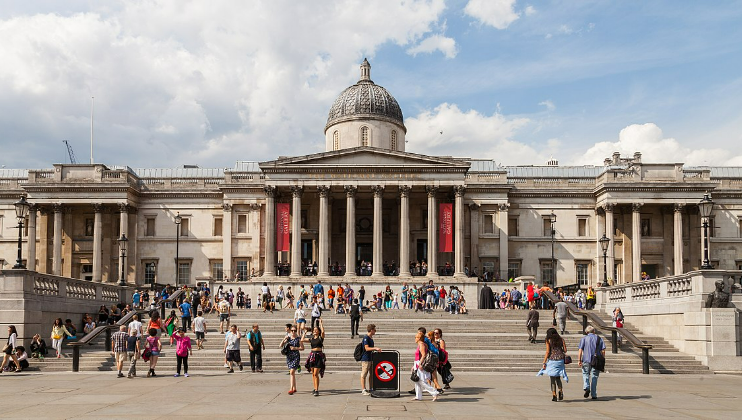 Ever wondered what that big old building with all the columns at the edge of Trafalgar Square is? We're here to help, read on to discover more about The National Gallery...
The National Gallery is one of the most famous museums in the world. Alongside its magnificent architecture, it is filled with incredible artwork from the medieval period, to French Impressionists by way of the Italian Renaissance. With so much to explore and understand about the history of this beautiful building and what is presented inside, it could all be rather overwhelming- if you didn't have a helpful guide...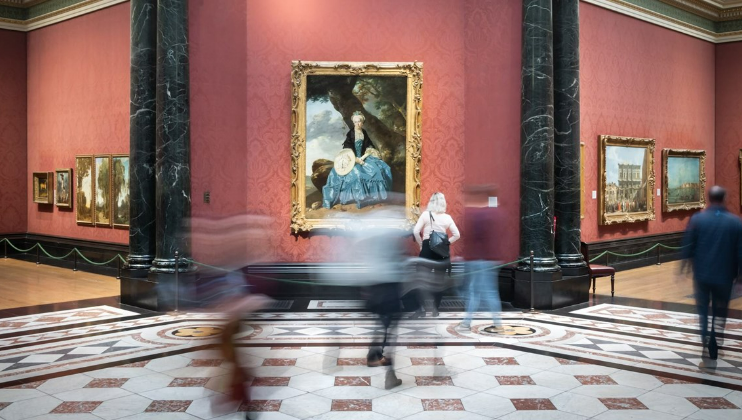 Need To Know Basis
How Much Does It Cost?
The gallery does not cost anything to enter. Though special exhibitions have individual entry fees, you can have plenty of fun looking round the permanent collection for free. However should you wish to explore the temporary exhibitions and events, you can find out more information here.
Where is it again?
Ever wondered what that big old building with all the columns at the edge of Trafalgar Square is? Yep, that's the National Gallery. Trafalgar Square doesn't have a tube stop though, so you'll need to get off the Bakerloo or Northern line at Charing Cross. Leicester Square (Piccadilly line) is also just a few minutes walk away.
When can I go?
The gallery is open literally every day - except at Christmas - from 10-6, plus a special late opening on Fridays until 9. Make sure you pre-book your ticket to save time.
How long should I spend there?
You could probably spend all day in here, but three hours will leave you with a pretty comprehensive overview. Of course, since it's free, you can always just pop in quickly to gaze at a favourite painting. We'd say a couple of hours is enough though.
How do I find everything?
You can find an interactive map here, pick up a paper one on your way in or ask a helpful member of staff.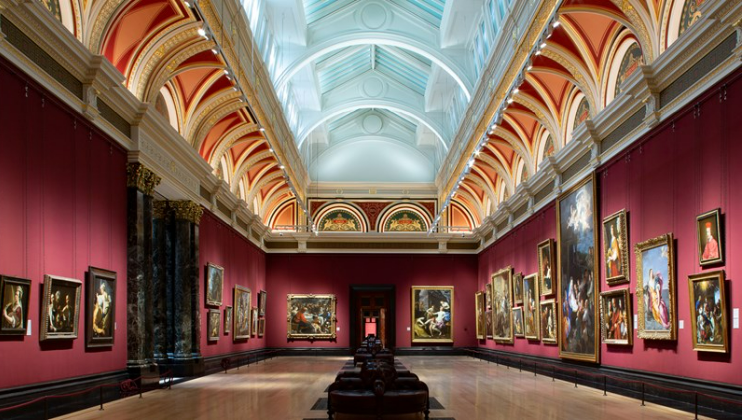 The Unmissable Bits
A jaw-dropping number of celebrated artists have graced the walls of and currently inhabit the National Gallery. Some of the most well-known amongst them include Leonardo da Vinci, Vincent van Gogh, Sandro Botticelli, Claude Monet, Rembrandt and more. The part of the building known as the Wohl Galleries is full of impressive impressionist pieces, from Georges Seurat's vivid Bathers at Asnières to the infamous Sunflowers by van Gogh. Room 34 in particular is one you won't want to just visit for its artwork (though there are many important 18-19th century British pieces inside it). The wing is one of the oldest parts of the gallery and has wonderful wood-panelled walls and comfy cushioned benches to sit on while you ponder the meaning of life, art and the universe.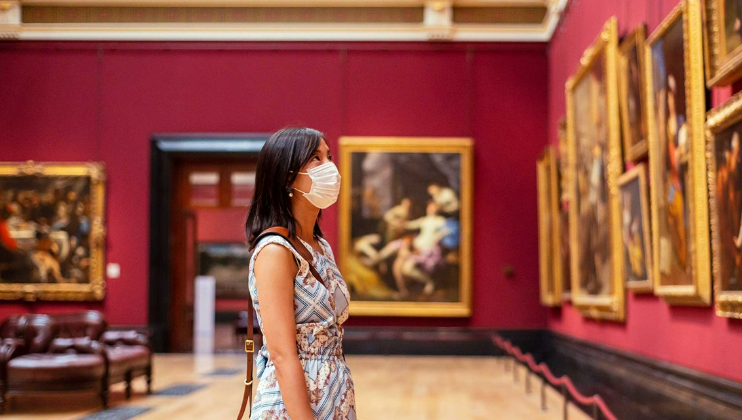 Hidden Gems
The paintings in the National are present in many other works of art. Francesco del Cossa's portrait of St. Vincent Ferrer in Room 54 is the binding element of Ali Smith's 2014 book 'How To Be Both', and the character often goes and sits in the National Gallery to take it in. Do the same, or, while everyone's crowding around Sunflowers, slip off into the small Room 42, where you'll find one of Degas' famous ballerina paintings among other secret gems. If all of this is making the gallery sound a bit male-heavy, that's because, well, it is: there are only 21 paintings by women in the gallery's 2,300-strong collection. Hmm. Check out the work of Artemisia Gentileschi, Rachel Ruysch, Elisabeth Vigée Le Brun, and Rosa Bonheur if you want to bring a little balance to your visit.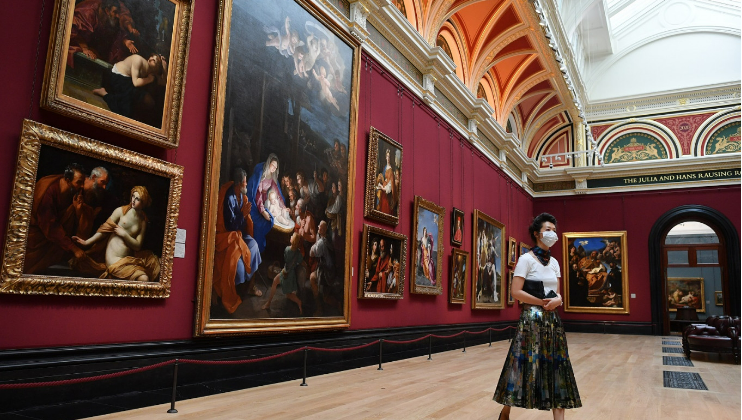 Events 'n' Extras
On weekdays, there's a daily, free guided tour of the gallery from experts, between 3 and 4pm, plus a quick ten-minute insight into one painting in the gallery at 5pm. There are also often performances, such as music, dance, poetry and educational talks that you can catch in the main collection. If you want to dive deeper down the rabbit hole, there are even longer courses which you can sign up for - some totally free!
Basically, there's a lot going on, so keep an eye on the gallery's website. If you're a big fan, you can become a member for a year for £50, which gets you free entry into the gallery's exhibitions as well as events exclusively for members. Oo-er.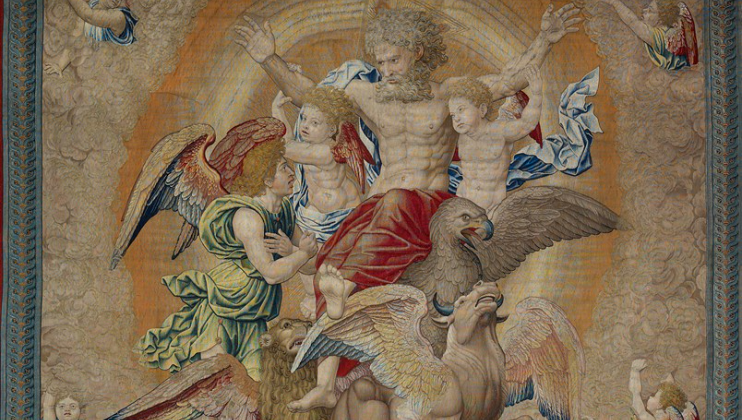 Current Exhibition
The Credit Suisse Exhibition
Raphael. Open Until 31 July 2022. Click here to find out more.
2021 National Gallery Artist in Residence Ali Cherri: Id you prick us, do we not bleed?
Until 12 June 2022. Location: Rooms 57, 58 and 59.
Admission free. For more information, click here.
---