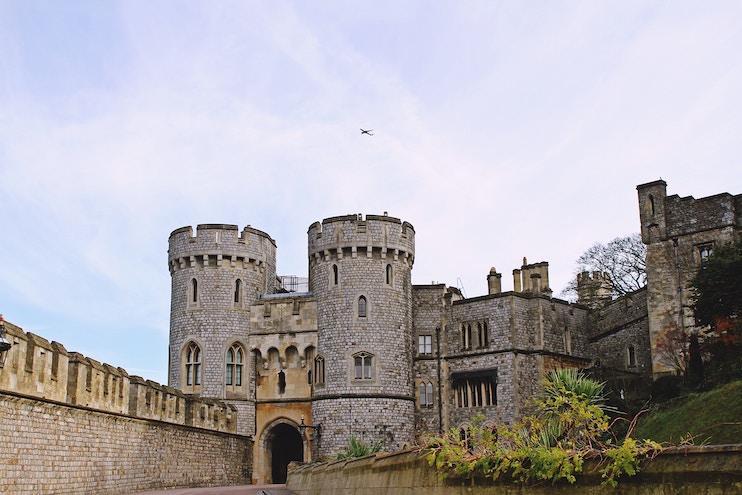 Londoners, this city can sometimes take its toll on the best of us. Luckily, there's tranquility and serenity just 30-40 minutes away from the city!
Sick of the City? Weary of work? Worry not: there are a whole host of countryside areas just a short journey away from London that make the perfect getaways from the metropolis' hustle and bustle. We've selected the five best escapes for you to discover - and they're all (well, almost all) just half an hour away! You'd be a fool not to try them.
---
St. Albans
Historic St. Albans has a past stretching back millennia. Archaeologists have found iron age settlements under the city's cobbled streets, and the Romans built a trading city here. You can be the area's latest (temporary) settler by taking just a 20-minute train journey from St. Pancras Station. Sites to enjoy include the gargantuan Cathedral - referred to as the 'Abbey' - and the Verulamium Museum of Roman-British life. Equally you can wander the quiet waterways and meadows just off to the West of the centre: the green fields contain the remains of St. Albans' ancient walls, and the plotted pathways lead off to one or two country pubs for you to discover.
Image © Ben Sutherland
---
Epping Forest (via Central Line)
To the north of London is the serene retreat of Epping Forest. This wooded haven is registered as a Special Area of Conservation and stretches 1,700 acres - more than enough for you to lose yourself in (in a good way). Better yet you don't even have to venture from the underground to get here. The Central Line's eastern most stations border on the forest, and travelling to any of Buckhurst Hill, Loughton, Debden, Theydon Bois, or Epping leaves just a short walk or taxi journey to reach this getaway. Wander the woodland and explore the many camps, rivers and viewing spots. Or stop by the Visitors Centre and receive an introduction into the forest's wildlife. This is a great family trip and a secluded paradise all at the same time.
Image © Cat Collector
---
Cookham
If you are looking for a real escape to a real English village, try Cookham. This Berkshire hamlet is actually just north-west of Slough - but you wouldn't know it to see it. The buildings range from 16th century mortar cottages to elegant Victorian apartments: they are all universally quaint. The town isn't blessed with huge attractions, so we advise a walk along the glistening river to Cookham Bridge and a stop at the Kings Arms pub, a 17th century inn. It's the perfect nostalgic sanctuary, and couldn't be further away from the busy streets of central London. To get here, you will have to drive - but it won't take you longer than half an hour from West London, traffic permitting.
Image © Mark Heybo
---
Audley End
Ok, we've cheated a little with this one. Audley End is actually 40 minutes away from Tottenham Hale by train - but it's worth the extra journey. This stately home sits on the border of Essex and Cambridgeshire, and has stunningly picturesque grounds. You can visit the house during the summer and see the lives of its Victorian inhabitants, or explore the servants' quarters downstairs and see what cooking was like in the 1880s. Nearby is the Audley End Miniature Railway - perfect for kids - and you can take the short walk to the town of Saffron Walden and try any of its high street's traditional pubs.
Image © Orange Aurochs
---
Windsor
No, it's not a very original choice, but Windsor is an amazing getaway from London - if it's good enough for the queen, it's good enough for you. There's Windsor Castle, for those wanting something regal; Windsor Great Park, for those wanting a great park (duh); and even Legoland Windsor, for those wanting to exchange the real world for a world of bricks. There's also a fantastic theatre and plenty of pubs connected to Windsor Brewery. Travelling from London you can catch a 15-minute train to Slough from Paddington, and then it's just a short bus ride on to Windsor. It may take more than a day to fit in all the attractions at this escape: so why not take a weekend?
Image © Kai Lehmann