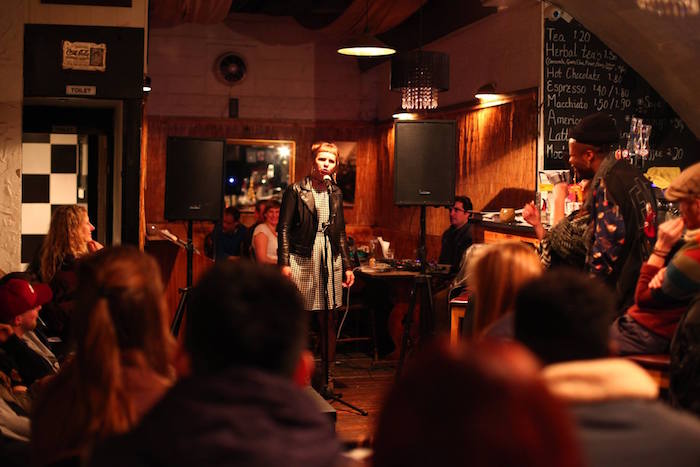 Whether you're performing on stage or watching your faves, we've got the lowdown on the best places for a poetry fix...
Ready to dive into London's lyrical labyrinth, where words are weapons and the stage is set for poetic prowess? Whether you're itching to take the mic or just looking for some rhythmic entertainment, the capital's spoken word scene and poetry has got you covered. From acclaimed poets to spirited slam battles, this city pulses with literary energy every night of the week. London is where wordsmiths come to shine and where listeners become believers in the magic of spoken artistry. So, get ready to unleash your inner bard or simply savor the lyrical symphony as we guide you through the best-spoken word and poetry nights in our capital...
---
London Literature Festival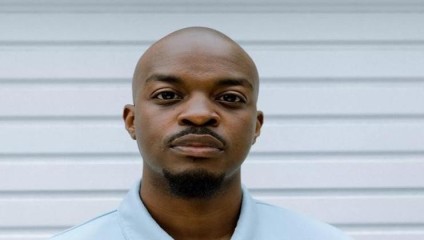 Southbank Centre, Belvedere Road, London, SE1 8XX
Prepare to be spellbound at the London Literature Festival, Southbank Centre's literary extravaganza celebrating the written and spoken word. In its 16th edition, this festival boasts a stellar lineup from the poetry world featuring George the Poet, Sir Patrick Stewart, and more literary luminaries.
Their spoken word day is taking place on October 20th at 7:30 pm, it promises a 90-minute journey into the enchanting world of words. Tickets range from £15 to £35, with a 25% discount available for concessions. For ages 16 and up, this event is also British Sign Language interpreted, ensuring accessibility for all. Sadly there's no open mic here but it's certainly our top choice for inspiration and a chance to see the best of the best.
---
Intro Into Protest Poetry At The Roundhouse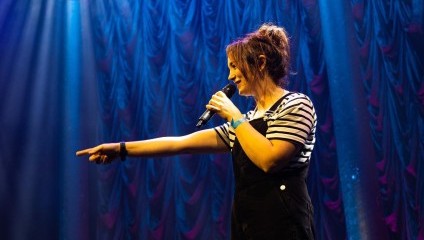 Chalk Farm Rd, Chalk Farm, London NW1 8EH
More like a poetry bootcamp than a night- get ready to raise your poetic voice and join the poetic revolution at The Roundhouse's 'Intro Into Protest Poetry'! It's not just about rhymes; it's about taking a stand and finding your poetic power. Over 8 transformative weeks, you'll explore the political and personal, tackling issues like identity and social justice with the eloquence of a seasoned poet. No prior writing experience or political know-how required—just bring your passion and willingness to learn.
Under the guidance of the brilliant Kat François, a BBC TV and World Poetry Slam Champion, you'll discover new writing techniques and poetry styles while gaining the confidence to express yourself through the written or spoken word. Whether you're a budding bard or just enjoy creative expression, this project welcomes all levels of poetry enthusiasts. And don't fret about costs; assistance is available for those who need it. So, mark your calendar, book your place, and let your poetic activism flourish at 'Intro Into Protest Poetry'—because words can change the world!
---
Jawdance at RichMix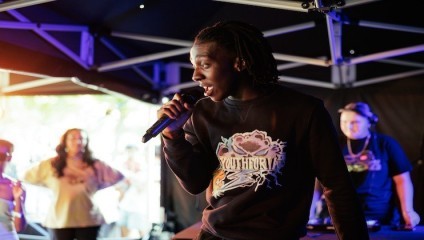 35-47 Bethnal Grn Rd, London E1 6LA
London's poetry scene gets a jolt of electric wordplay every month at Jawdance, the city's largest spoken word night, presented by the maestros at Apples and Snakes and partly synced up with Rich Mix's cultural brilliance. This ain't your grandmother's poetry—Jawdance thrives on the diverse rhythms of London's multicultural melting pot. With a limited stash of £2 tickets up for grabs and regular ticket prices that won't break the bank, it's no wonder Jawdance has been a spoken word institution for over a decade!
Hosted by the sensational Kat Francois, this poetry soirée features a lineup that'll make your heart race and your mind whirl. October's edition is loaded with talent, including Thembe Mvula, whose debut poetry pamphlet has taken the literary world by storm. Russeni, the dynamo of spoken word artistry, has lit up stages from the Olympic Park to the Southbank. And let's not forget Khadijah Ibrahiim, the literary alchemist who transforms poetry into breathtaking performance theater. So, get ready to snap your fingers, tap your feet, and join the poetic revolution at Jawdance—London's hottest spoken word night is back, and it's ready to leave you wordstruck!
---
Free Mind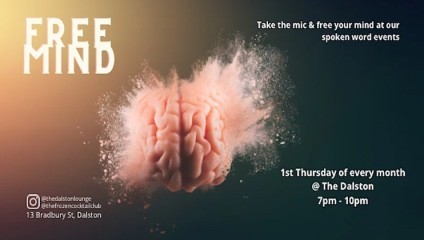 13 Bradbury St, London N16 8JN
Unlock the power of poetry and set your mind free at Free Mind, London's most electrifying spoken word poetry night! This event is the hidden gem of the poetry scene, with tickets priced from free to just £5, making it accessible to all who seek lyrical liberation. Happening every 1st Thursday of the month from 7:00 PM to 10:00 PM, Free Mind is a poetic playground for those over 18.
Prepare to be spellbound by a diverse lineup of poets, each weaving their own enchanting tales, from personal journeys to poignant social justice narratives. The stage is their canvas, and words are their paint, creating an electrifying atmosphere that'll leave you craving for more. Audience participation is not just encouraged, it's practically mandatory! So, whether you're a poetry aficionado, spoken word enthusiast, or just looking for a night out that's a little different, Free Mind is the place to be.
---
My Word Grow Hackney
Main Yard, 98C Wallis Rd, London E9 5LN
My Word is where London's diverse talents converge for an unforgettable night of poetry, spoken word, and live music. Whether you're a seasoned veteran or a fresh-faced performer, all are welcome to step up to the mic and share their unique expressions. You can perform acapella, with your instrument, or even a USB track (MP3 only, please label it for the DJ). To secure a prime spot, sign up for open mic in advance. And if you want a good view of the stage for you and your friends, book a table in advance or walk in—there's a spot for everyone. So, mark your calendars and prepare to be spellbound by the magic of words, music, and good vibes.
---
The Poets Corner
1 Windrush Square, London SW2
---
GobJaw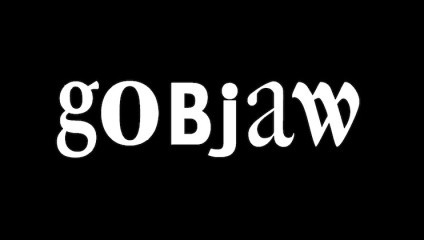 Multiple Locations
Unleash your inner wordsmith at GobJaw, London's quirkiest spoken word night, where the poetry flows as smoothly as a rhyming river! Hosted by the GobJaw Poetry Collective, this open mic event welcomes all word wizards, poets, and fellow-travelers to take the stage. The best part? It won't cost you a quill and a scroll to attend, and if you dare to share your verses, they might even get published in their monthly Zine. With doors opening at 6:30 PM for sign-ups, expect a night filled with live music, comedy, drinks, and epic sessions of poetry and spoken word that'll leave you spellbound. So, grab your metaphors, pack your puns, and head over to GobJaw for an evening of literary hilarity.
---
Outspoken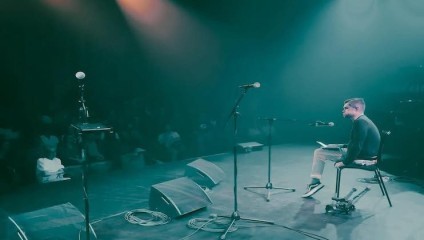 Southbank Centre, Belvedere Road, London SE1 8XX
Prepare to be out-spoken at London's finest fusion of poetry and live music, where words take center stage and diversity dances to the rhythm of verse! Out-Spoken is where the hottest UK poets ignite the mic alongside world-class musicians, creating a poetic symphony that'll leave you speechless. Hosted by the charismatic Joelle Taylor and fueled by Sam 'Junior' Bromfield's soulful tunes, this event is not just poetry—it's poetry in motion. Held at the iconic Purcell Room in Southbank Centre, Out-Spoken Live is your ticket to a night where creativity knows no bounds. Whether you're a seasoned poetic connoisseur or a rhyme rookie, this premier poetry and music extravaganza promises to be a night of rhythmic revelry you won't soon forget