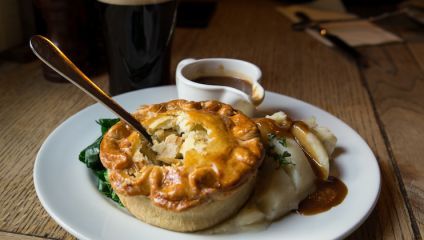 Pie and mash is the quintessential London meal that you've got to sample, read on to discover our favourites…
Pie and mash is the quintessential London meal. It was the equivalent to today's fast food throughout most of the 19th century. It's well known amongst the brits as a good ol' hearty meal and where better to try them than the top spots in London. Though there may be fewer of them around, there are still traditional shops left, serving fresh and handmade pies. Lots of these businesses have been handed down from generation to generation, meaning that in amongst chains and pop-ups, there are still places in London run by families who love traditional food.
Arments Pie and Mash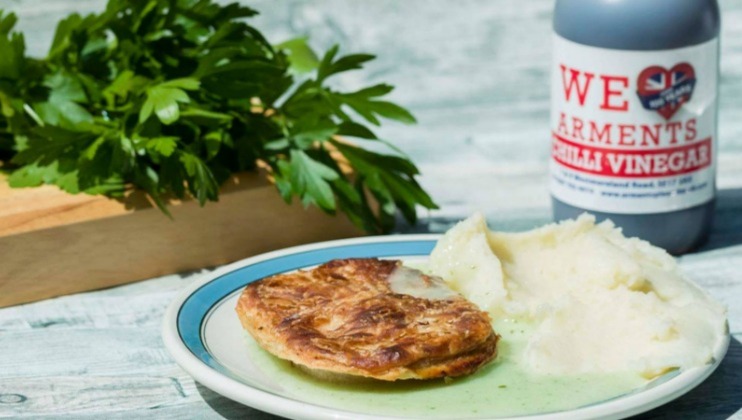 7 Westmoreland Road, London, SE17 2AX
Established in 1914 by the Arment family, Arments Pie and Mash shop in South London has been a stalwart of Walworth for over 100 years. They served pies throughout both world wars, and countless 'British bashes' from the festival of Britain to the 2012 London Olympics. It's a family name that has really made its mark in the south of the city, having had their blue plaque unveiled and even a building named after them. To this day they serve their traditional handmade pies with fresh, high quality ingredients and if you don't fancy leaving your house you can order your meal online!
---
Goddard's at Greenwich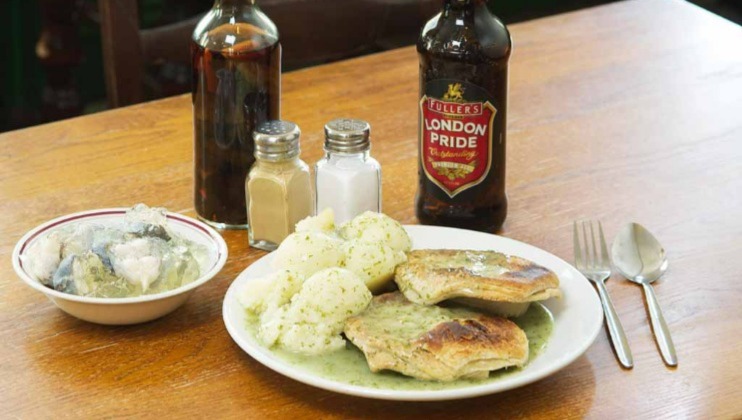 22 King William Walk, London, SE10 9HU
Goddard's Pie and Mash was founded in 1890 by Alfred Goddard, who opened a shop in Deptford and is amongst the oldest pie shops in London. As the years went on, the business expanded, and a new shop in Greenwich followed, which has been a buzzing success ever since. This shop is today still owned by the Goddard family and serves amazing pie and liquor, from your traditional steak and kidney to chilli beef. If you are feeling particularly greedy, you can double your pie and even double your mash. Follow that with one of their delicious, hearty desserts (we recommend the handmade bread and butter pudding). Set right by Greenwich market, this is a perfect spot to fill up on delicious traditional grub and then take a Sunday walk.
---
M. Manze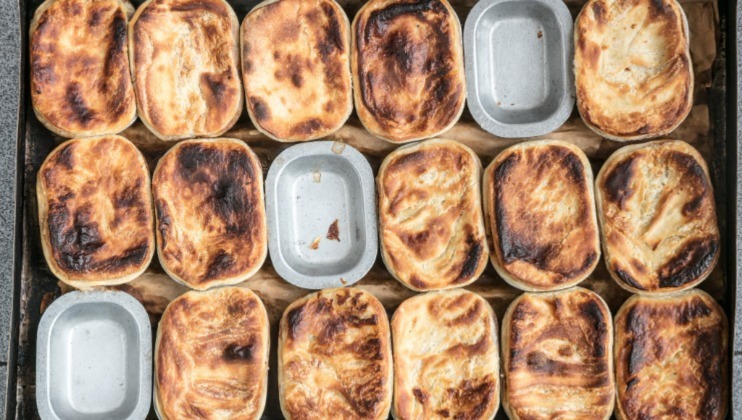 Tower Bridge: 87 Tower Bridge Road, London, SE1 4TW
Peckham: 105 Peckham High Street, Peckham, SE15 5RS
Sutton: 226 High Street, Sutton, SM1 1NT
If you find yourself south of the river, rest assured that with more than one location, it's easy to stumble across an M. Manze pie shop. Serving pie and mash and jellied eels, M. Manze was established in 1902 by Michele Manze, grandfather of the current owner. Now over 100 years later, they still use the same recipe, making their pies in the same traditional way they have always done with fresh, quality ingredients and a failsafe recipe. The only development on the menu are their equally as tasty vegan pies.
This South London shop has developed quite a reputation, and you can order pies for your own events or just to have at home. You can even buy some Manze merchandise: t-shirts and mugs complete with a picture of their famous pies, and an eel.
---
BJ's Pie and Mash Shop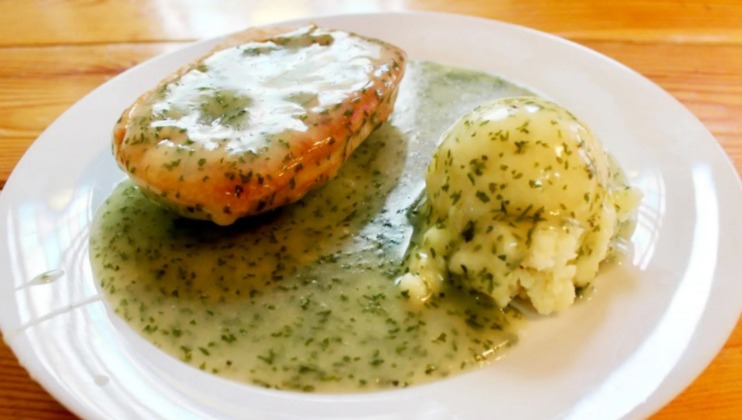 330 Barking Road, London, E13 8HL
A proper East End pie and mash shop. BJ's is hailed by hungry locals as one of the best, and they sure pledge a good case. With jellied eels and crispy crusted pies there's no messing around and BJ's does exactly what it says on the tin. They offer chips as well as mashed potato and their liquor is thicker than most.
---
Maureen's Pie and Mash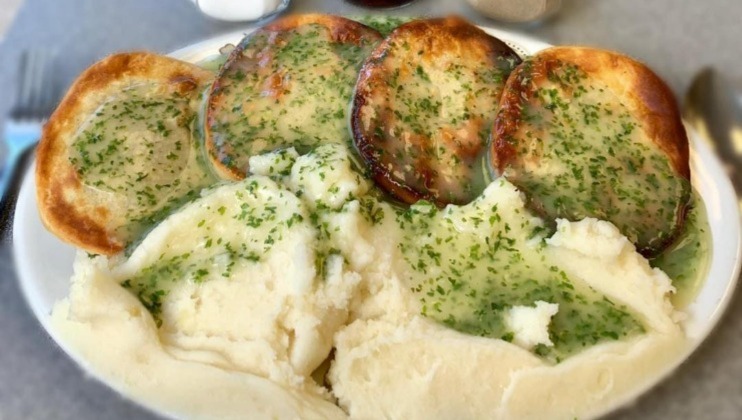 6 Market Square, London, E15 6AH
They've served the East End of London for over 60 years and they don't seem to be slowing down now. Maureen's has also learnt the nickname "Maureen's Cockney Food Bar" and it serves a few other tasty delights besides the meat of its menu, the delicious pies. They freshly prepare their pies every morning with fine cuts of meet minced by the family themselves and then baked to perfection and their liquor is the self-proclaimed 'nectar of the Gods' with a secret recipe that you'll be dying to know once you've tried it. Whether you're stopping by to eat in or ordering a delivery. Maureen's is a must try.
---