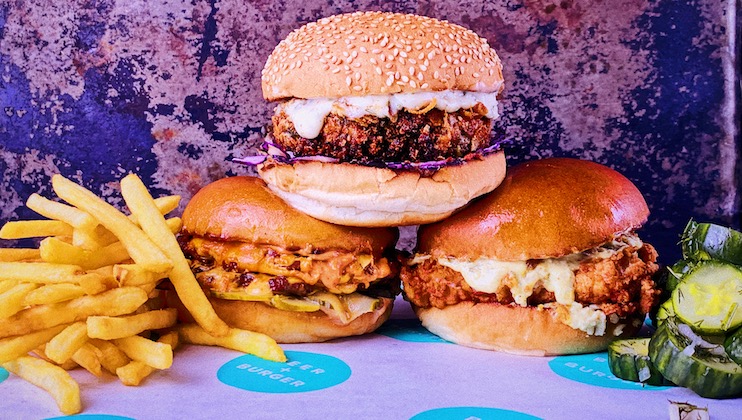 Savouring the flavourful on a budget: Exploring London's top affordable food joints...
While London's reputation as a culinary capital often comes with a hefty price tag, we're here to debunk the myth that exceptional dining demands extravagant spending. Our curated selection showcases a medley of mouthwatering options, from iconic fish and chips to diverse delights like curry, burgers, pizza, and more. Beyond satisfying your cravings, these wallet-friendly gems support independent businesses in their time of need. Step away from costly dining norms and embrace a symphony of flavors that won't drain your wallet – our list promises satiety with change to spare.
---
Norman's Cafe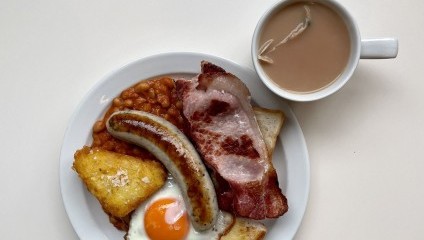 167 Junction Rd, Archway, London N19 5PZ
Welcome to Norman's Cafe, where Budget-Friendly Bliss Meets Greasy Spoon Greatness. This is a modern-day haven for those seeking good grub that doesn't dent their wallet. This new-generation greasy spoon boasts a menu of simplicity. Think chip butties that embrace crispy perfection, paired with mugs of steaming tea. The best part? Your precious tenner stretches magnificently here. Whether you're eyeing up a bacon-laden sarnie for a mere fiver or craving the classic English breakfast ensemble of ham, eggs, and chips at £8, Norman's Cafe delivers indulgence without financial remorse. Beans on toast with cheese? A mouthwatering masterpiece for just £5. And let's not forget the iconic chip butty, a nostalgic treasure that sets you back only £4. Oh, and that soul-soothing mug of tea? A mere pound for a warm embrace of flavour. At Norman's, relish in the art of savoring life's little pleasures, where every bite is a budget-friendly adventure.
---
Le Bab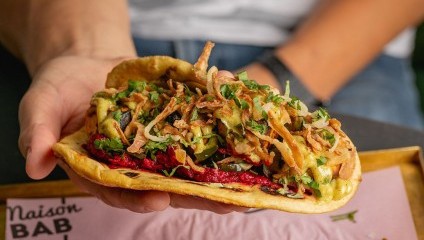 231 Old St, London EC1V 9HE
When the midnight munchies strike, and you're on the hunt for wallet-friendly culinary wonders, Le Bab emerges as the ultimate savior. This late-night weekend wonderland marries the allure of high-end kebabs, crispy fried chicken, and mezze magic, all under one roof – with a side of booze, because, why not? Picture this: the chicest chicken shish, the most luxurious lamb adana, and the veggie paneer tikka 'babs that redefine deliciousness. Tantalizing your taste buds from 5pm to 4am every Thursday to Saturday, Le Bab isn't just a restaurant; it's a sanctuary for weekend warriors in need of sustenance before the next soirée. And the best part? Indulgence here doesn't drain your pockets. For a mere £9.95, you can feast upon the likes of chicken shish, lamb adana, or veggie paneer tikka kebabs, all meticulously crafted to transport your palate. Craving loaded fries to amplify your feast? A mere £7.95. And for the fried chicken aficionados, rejoice – £7.50 grants you access to fried chicken nirvana.
Explore their menu here.
---
Franco Manca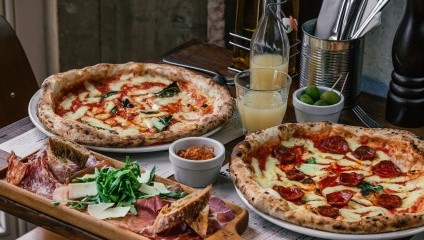 The hype is real, and the reason echoes in the crisp, chewy crust of Franco Manca's sourdough-based pizzas. This pizza haven isn't just a gem; it's a sparkling diamond in the city's culinary crown, and it comes with a price tag that's as exciting as its toppings. Seriously, we're talking REALLY cheap! Prepare to have your taste buds serenaded with symphonies of flavour as prices start at a jaw-dropping £5.95 for a tomato, garlic, and oregano pizza – a steal for the perfection that awaits. Craving that extra topping dazzle? Budget around £9.50 for a masterpiece that will have you planning your return before you've even taken your last bite. As this chain flourishes, branching out across London, it's a testament to their commitment to delivering the taste of tradition with a radical twist. So, heed the call of the crust, count to ten, and revel in pizza perfection that won't wreak havoc on your wallet. In Franco Manca's world, savoring life's simple pleasures needn't break the bank.
---
Bao London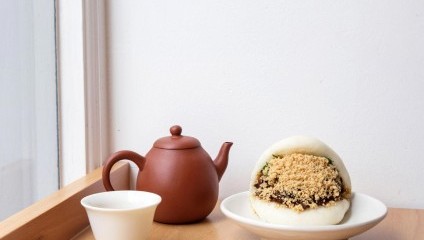 Taiwanese steamed buns have taken London by storm, and at Bao London, these little parcels of joy are more than just a trend – they're a culinary revolution. Bursting with delectable fillings like fried chicken, confit pork belly, and classic pork, you'll be savoring capital-worthy flavors without emptying your pockets. Who knew that for just a few pounds, you could be transported to a realm of flavour that's worth every bite? And if you're craving something sweet, brace yourself for a Taiwanese twist on an ice cream sandwich – dessert heaven, anyone?
---
Sonora Taqueria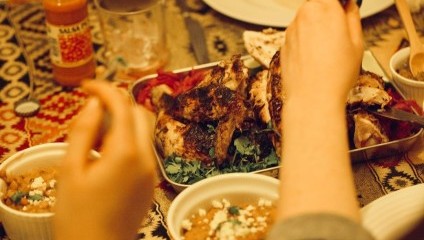 208 Stoke Newington High St, London N16 7HU
Tucked away in Stoke Newington, Sonora Taqueria is like a culinary teleportation to the streets of Echo Park. Embracing LA-style taco culture, this gem boasts not one, not two, but three succinct menus: breakfast burritos, grill delights, and braised wonders. Whether you're seeking the savory allure of pork and beef or the plant-powered satisfaction of cactus leaf nopales for vegetarians and faux chorizo for vegans, Sonora caters to every palate. Wise diners opt for three tacos, but honestly, who's counting? The allure is strong enough to sway you towards four, even five. And rest assured, these taco treasures come wrapped in paper-thin tortillas that manage to hold an impressive bounty of flavours. With prices ranging from an incredibly reasonable £3.50 to £5, Sonora proves that affordable indulgence needn't skimp on taste.
---
Butchies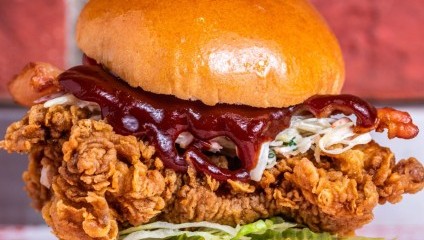 Multiple Locations
Butchies is the ultimate playground for fried chicken aficionados. Brimming with personality and flavor, they proudly champion the title of 'fried chicken sandwich specialists,' although let's be real – these are chicken burgers that redefine deliciousness. Picture this: golden-brown buttermilk fried chicken nestled between buns, accompanied by tantalizing sides like chicken strips adorned with their house 'OG' sauce. The pièce de résistance? The Original, an epicurean marvel that's a mere seven quid. Sure, the meal deal combos may edge a tad beyond the average fast food joint, but fear not, as change from a fifteen-pound note will still be your companion.
---
Marugame Udon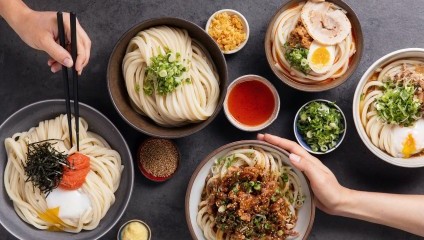 Step into Marugame Udon's vibrant world, where Japanese flavors meets the thrill of fast and fabulous dining. With several London locations, this noodle haven is your gateway to wallet-friendly culinary delights. There's hand-pulled udon noodles adorned with tantalizing katsu curry and kimchi toppings to customizable curry rice bowls, starting at just £6.25. Fancy some extra flair? Add tempura toppings or chicken karaage to your heart's content, and for the pièce de résistance, top it off with an onsen egg for £1.50.
---
The Cheese Bar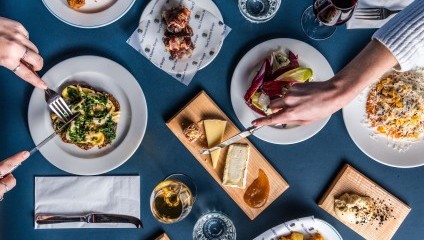 Unit 93 - 94, Chalk Farm Rd, Chalk Farm, London NW1 8AH
If you've ever pondered the idea of a cheesy paradise, then The Cheese Bar is your reality check – a bona fide temple devoted to the worship of all things gooey, melty, and delightfully cheesy. However, the delights don't stop there; venture into bigger plates territory with a five-cheese macaroni or dare to devour a truffle burger. What's truly remarkable? Most items on their divine menu won't set you back more than a tenner, proving that your cheese cravings can be satisfied without emptying your pockets. Whether you're a cheese connoisseur or simply someone who believes in the transformative powers of the mighty cheese, The Cheese Bar beckons, ready to transport your taste buds to dairy heaven. Located in the heart of Camden Stables, Unit 93/94, NW1 8AH, it's time to book your ticket to a cheese-infused culinary utopia!
---
Roti King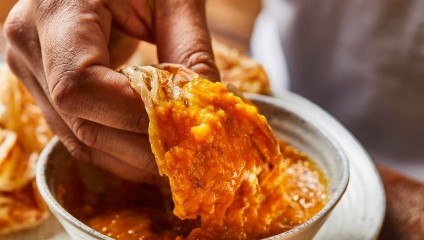 Euston, 40 Doric Way, London NW1 1LH
Venture down a charming Euston backstreet, and you'll uncover the hidden gem that is Roti King, where Malaysian culinary magic unfolds in a teeny basement brimming with flavor. Brace yourself for astounding Malaysian rotis that boast a crispy, chewy, and feather-light demeanor – the perfect companions for their equally remarkable curries, practically designed for dipping perfection. These rotis are crisp, yet chewy; light, yet dense – an ideal partner for a refreshing glass of teh tarik, the chilled sweet tea ambrosia. Don't miss out on the wallet-friendly 'local' delights either, from nasi lemak to nasi goreng and the irresistible beef rendang. RK's cozy confines are best suited for solo diners or pairs. Prices that start from £6.50 for roti canai (two pieces) and nasi goreng at £8.95 make Roti King the embodiment of finding culinary treasures without a hefty price tag. To beat the queues and savor this delight, early evening is your prime ticket.
---
Poppie's Fish & Chips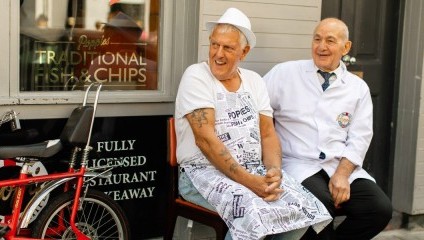 When it comes to quintessential British comfort food, fish and chips reign supreme, and Poppie's Fish & Chips takes the crown as one of the capital's most renowned chippies. While London's fish suppers might sometimes come with a hefty price tag, Poppie's offers a savvy alternative: their filled chip butties. For a far more wallet-friendly £4.95, you can indulge in a taste of tradition without the hefty cost. The allure of salt and vinegar aromas and the satisfying crunch of the batter make for an irresistible experience. Poppie's commitment to proper sourcing and presentation dates back to its founder, the legendary Pat 'Pop' Newland, who navigated the ship since 1952. Today, the spirit of Pop lives on through the authentic fare and nostalgic décor that transports you to a bygone era. With multiple locations around the city, Poppie's welcomes you to savor the charm of yesteryears and the delectable delights of fish and chips – without breaking the bank.