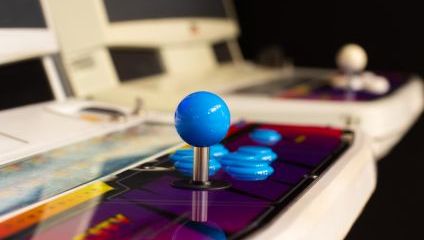 Retro gaming is not dead... here's where to find the best spots in London to get your game on!
In a world of VR and hyper-realistic gaming there has also been a countering trend growing in popularity. The rise of 'retro' has brought vintage gaming back with a bang. Relive the 'better days' by grabbing a pint and playing on the games and consoles that came first, from PacMan to Mario Kart, Donkey Kong to Street Fighter, and not forgetting Space Invaders.
Whether you're looking to relive your childhood (who remembers Torcadero?), trying to grab an idea of what gaming was like for the generations before you or simply looking for a good afternoon out with friends, we've got you covered. Read on to discover the best arcades in London. Game on.
---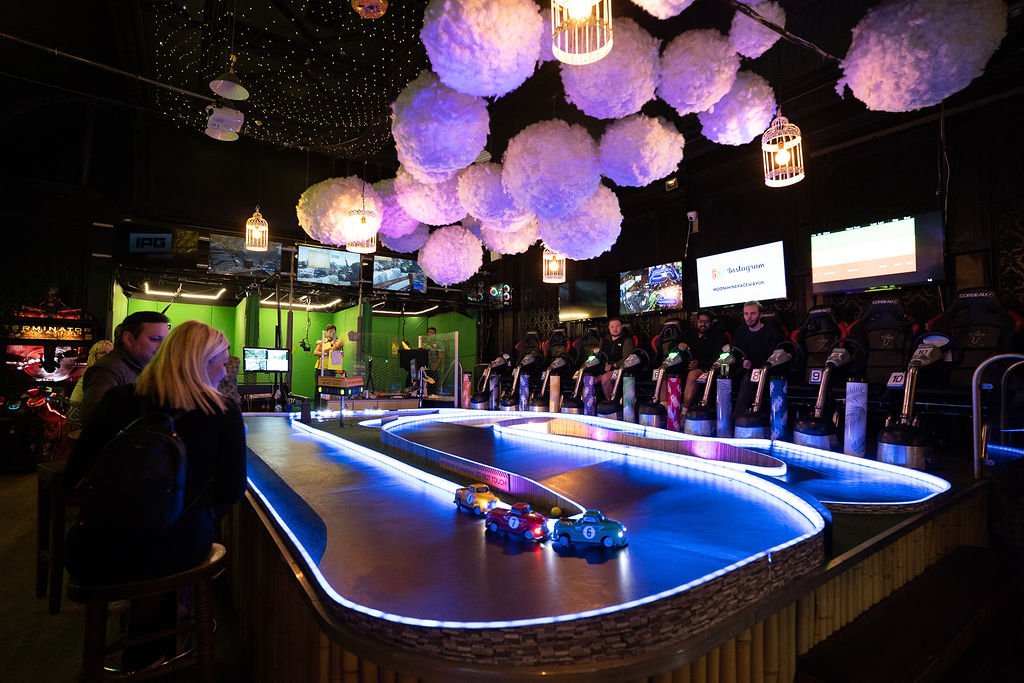 Four Thieves Pub
51 Lavender Gardens, London SW11 1DJ
An unsuspecting, quintessential British pub from the outside... but inside- a retro gaming haven that will boost enjoyment on your night out quicker than a power up in Mario Kart. The Four Thieves in Clapham is a combination of pub, pizzeria and arcade with virtual reality games and even a moonshine raceway. That's not all, if you're really planning on making a night out of it, the pub also offers quizzes, comedy nights, karaoke nights, and bottomless brunches. When it comes to arcades in London, The Four Thieves is a one-stop-shop if you ask us!
If you want to guarantee yourself gaming time, you can book yourself a slot here! Thank us later.
Find out more about what they have coming up here.
---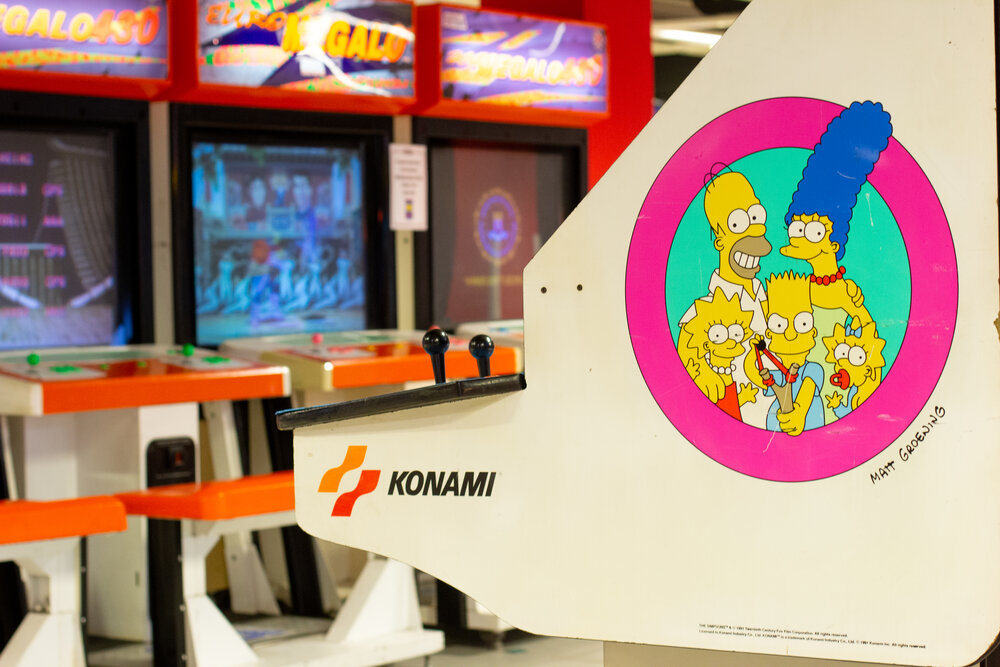 Heart Of Gaming
44-46 N End, Road, London, Croydon CR0 1UG
You know you've struck arcade gaming gold when there is a pinball machine, and that's not all that Heart of Gaming has to offer. Owned by Arcade Engineer Mark Starkey, this establishment offers both the new and old providing fun and enjoyment for all the family. Kids can enjoy the latest consoles gaming has to offer, whilst adults can reach ultimate nostalgia and jump on theN64, Megadrive and SNES. Starkey's passion for gaming has allowed this venue to be thoroughly enjoyed by those young and old.
Playing is simple, all you need is a one-day wristband (£20 for adults and £15 for children) and you're set for as long as you please. That way you won't waste any coins trying to beat Bowzer and it's in a prime location too! Surrounded by a whole lot of shopping and eateries means its the perfect interim for a day out, and you can grab a bite once your eyes have gone square.
You can read more about the games here.
---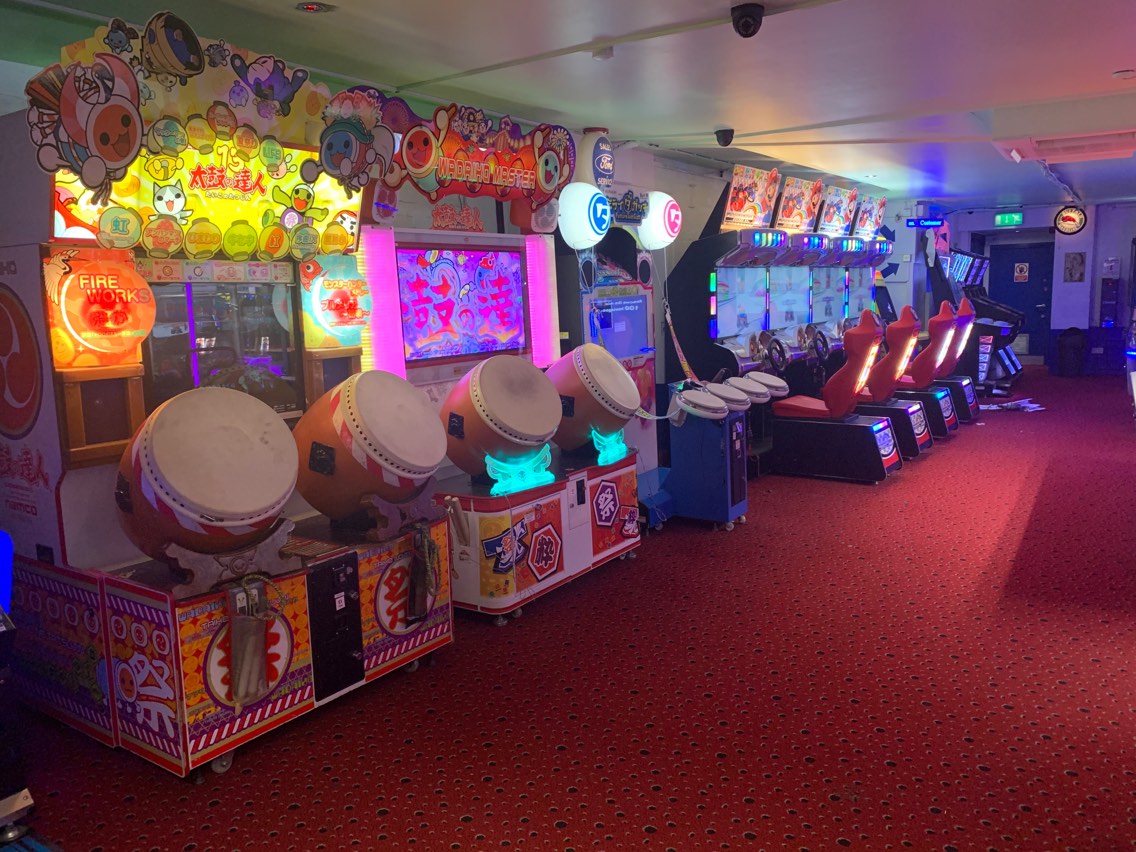 Las Vegas Soho
Basement, 89, 91 Wardour St, London W1F 0UB
Not to be mistaken for the U.S.A (obviously) Las Vegas Soho is less gambling and more gaming. Situated right next to Chinatown and specialising in a collection of Japanese video games, you've got the perfect location to play till your hearts content and then grab a tasty bite. From racing games, to Street Fighter brawls there's plenty to enjoy, and if you're not a huge fan of sitting in front of a screen why not try your luck at air hockey, or Dance Dance Revolution (that's definitely one way to get your step count up!). Best yet, it's centrally located meaning you can swing by after a spot of sight seeing or shopping. Open seven days a week from 11am till 2am you can either start your night off here or round it off with a group gaming session.
---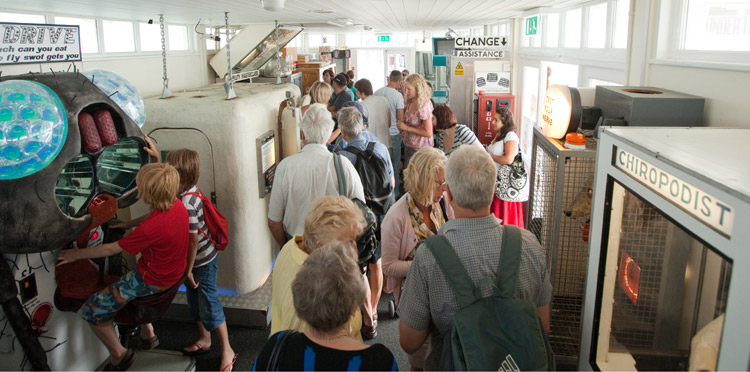 Novelty Automation
1A Princeton St, London WC1R 4AY
Gaming with a twist. Why? - Because this tiny specialist arcade is the brainchild passion project of British engineer, cartoonist, writer and inventor Tim Hunkin. Novelty Automation is one of our quirkier options where the majority of games are made by hand by the founder (with a couple of guest inventions thrown in).
With titles such as 'Money Laundering', 'The Fulfilment Centre', 'Instant Weightloss' and 'The Expressive Photobooth', Hunkin's arcade is a place where you can discover something new, with the format of the older gaming days and it's only a short walk from Holborn station.
Whether you're trying your hand at 'Getting a Divorce' or 'Testing Your Nerve', take a peek into Hunkins mind and explore his perspective on the gaming world.
Novelty Automation's open Tuesday to Saturday, and stays open till 8pm on Thursday.
---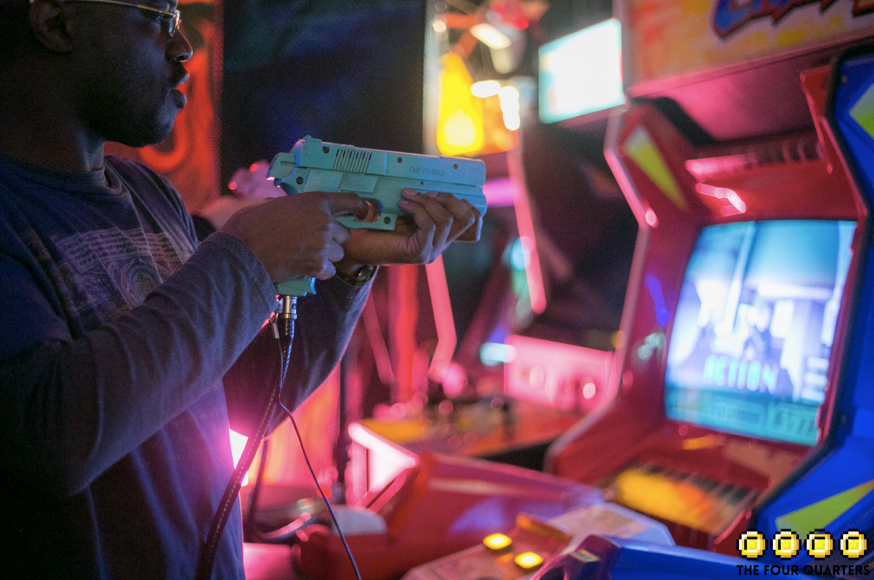 The Four Quarters
187 Rye Ln, London SE15 4BN
Circling round to another bar-cade is London's Four Quarters. Unlike the name you'll find their locations in East and South East of the city centre namely Peckham, Elephant and Castle and Hackney. Both bar and gaming zone, grab a craft ale and hop onto one of their many gaming consoles, from Nintendo 64 to Alien vs. Predator, Tetris to Tekken and of course, PacMan (to name a few).
The idea is simple, for £1.50 you can purchase 4 'quarters' with each game costing 1 (apart from the deluxe pinball machine which deservedly requires 2). Once you're done you can brag about your high score over a tasty American grill selection and a cocktail. Each menu is slightly different and depends on the location but you can check out an example here.
There's also events happening at each location such as live DJ's that are worth keeping an eye on. So grab a group and head on down to one of the Four Quarters- let's see what you've got.