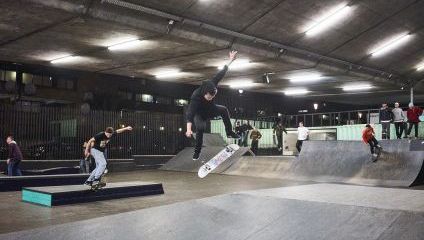 Toeflips, handplants, ollies- whether you're a skater, a roller blader or just there to hang out with friends, these are the best skate parks in London...
Skating has grown in popularity over the years, especially with it's inclusion in the olympics and is no longer reserved for the raucous rebel and skate pro- rusty rollerbladers, people of all ages and audiences can now gather at one of these popular London Skate Parks to enjoy the sport and learn something new. There's outdoor parks and indoor rinks that'll have you covered in all sorts of weather dotted around the capital. So turn off the telly, grab your boards and skates and check out how much fun you can have on wheels!
---
Alexandra Palace Skate Park (Ally Pally)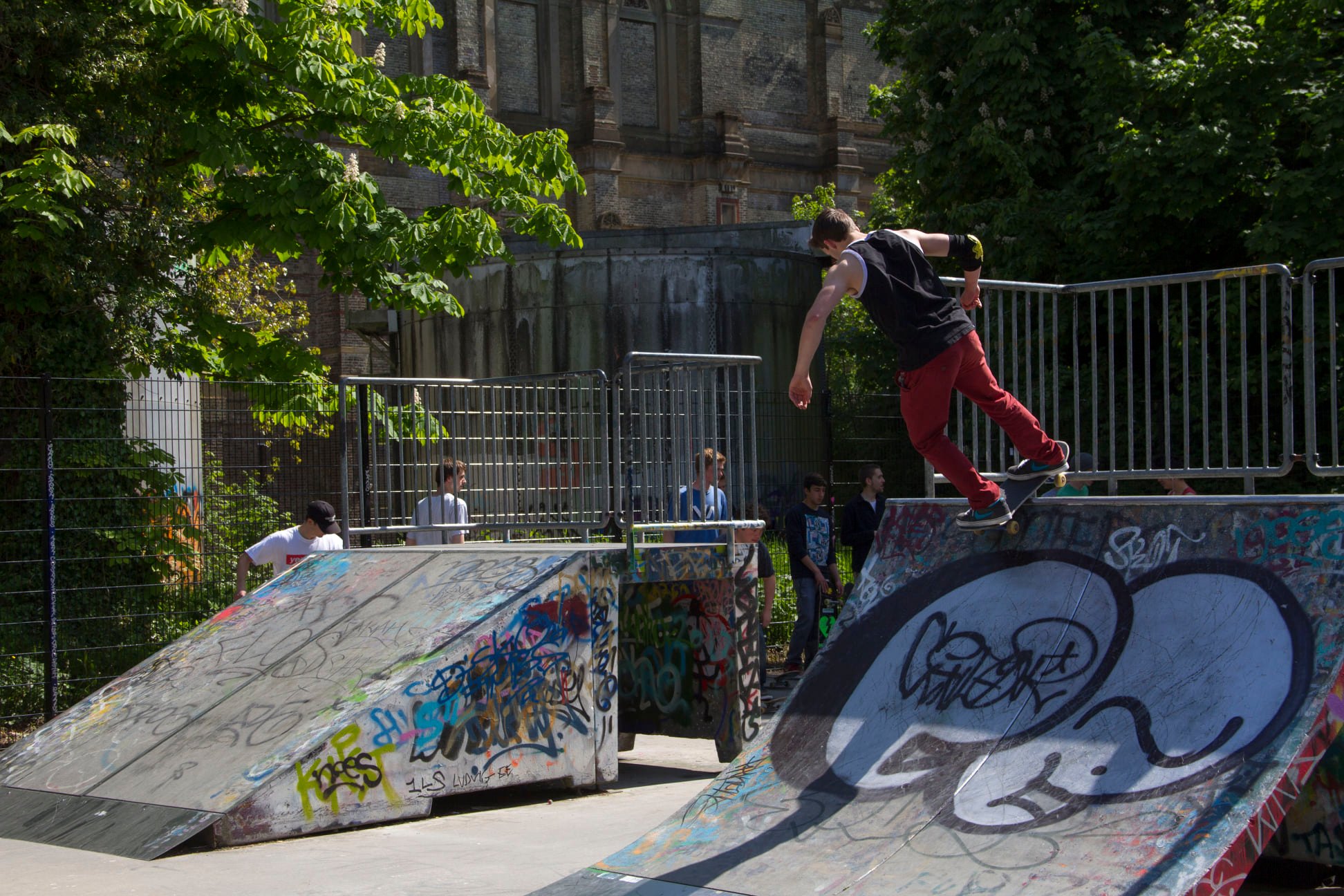 Alexandra Palace Way, London N22 7AY
Great for both viewing and praciticing you new skills. Alexandra Palace skate park (better known as Ally Pally) has a nice balance of obstacles and smooth runs to help you learn the basics and take some risks. There's a variety of stair sets, hubbas, quarter pipes, fun boxes and flat banks without being too complex letting you cruise through until sunset. It's not entirely for beginners but intermediates and advanced will have their fair share of obstacles and challenges.
Open almost every day and closes at sunset you have a decent amount of time to get that half pipe perfected. Just be aware that there is no lighting after dusk. What's great about Ally Pally is that once you've worked up an appetite there are several places for you to go and eat. Discover them here.
---
BAYSIXTY6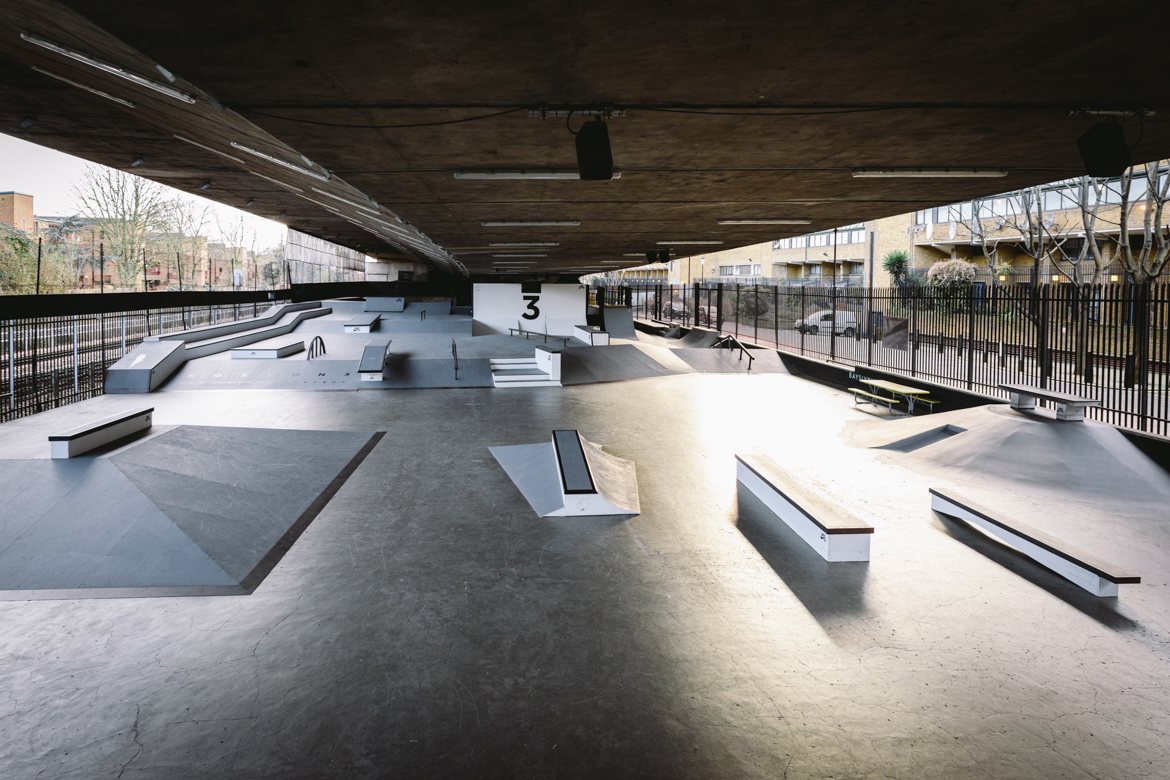 Bay, 66 Acklam Rd, London W10 5YU
This Westway skate park is a long time haunt of the London skate scene, and after going through the hands of many different owners and names, BAYSIXTY6 is currently sponsored by Nike SB with it's last refurbishment being in 2011. Needless to say Nike did a cracking job with the park, splitting it into three main sections. There's a bowl, a street section and a section entirely dedicated to beginners. Perfect for allowing everyone to work on their craft at their own pace.
The bowl itself is huge, taking up a quarter of the park making it a great viewing pot for spectators to enjoy the skills and tricks from some of the more advanced skater. It's been created from wood using a hexagonal panel technique making it faster and smoother, helping the transitions be cleaner too! The street section boasts stair sets, funboxes, ledges and quarter pipes with plenty of space between obstacles allowing for adjustments between tricks. Then there's the infamous vert wall- which we will let you discover in your own time.
BAYSIXTY6 charge an entry fee for two hour slots and separately for events but it's very minimal and very worth it. There are often demos or promotional events run such as girls night and even private lessons at an added cost. Best yet, it's all completely enclosed meaning you can enjoy a skate whatever the weather.
Prices can be found here.
---
Southbank Skate Park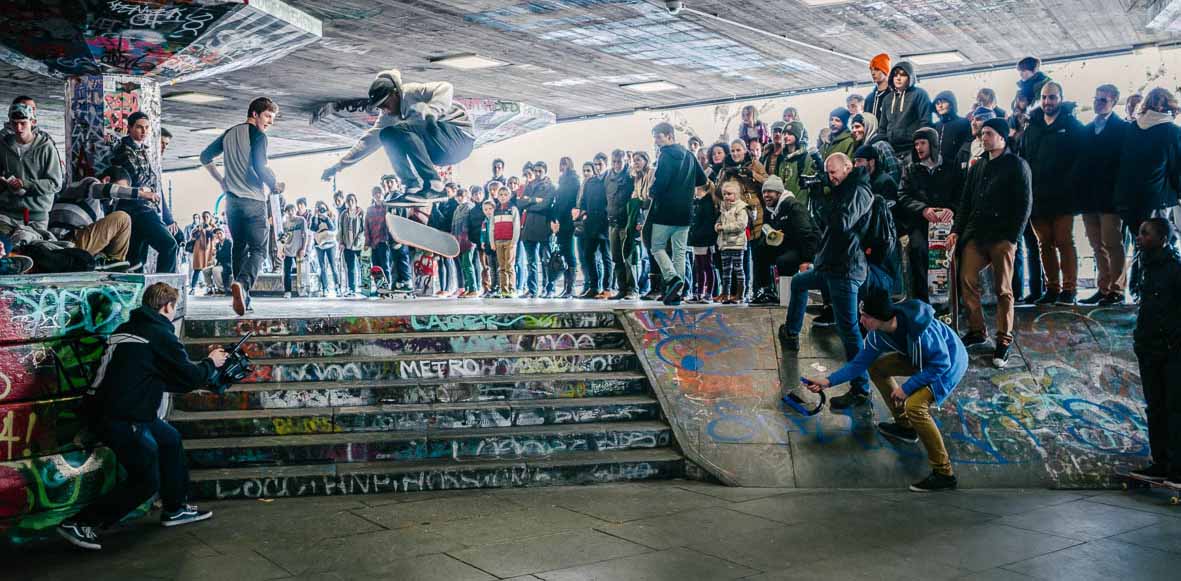 337-338 Belvedere Rd, London SE1 8XT
Southbank skate space has been the home of the British skateboarding scene for over 50 years- some would say it was the birthplace. True to it's form it remains underrated, unofficial, gritty and packed. Always. But what good skate park isn't? The Southbank Centre's undercroft has been home to many a skater, boarder and even graffiti artists for years featuring stairs and ledges, banks and London's best street art.
There are two blocks leading up to the stair set: one long, flat one and a more slanted one. Adjacent to these is the infamous gap leading to a massive drop- fabulously inviting for the daredevils. The park is open 24/7 and it lit pretty well with a round-the-clock audience available. There's always benefits to being situated so close to the city centre- and that includes the abundance of restaurants, cafes, shops and even public transport access. The Southbank Skate space is great for the more skilled group of skaters- are you ready to take on the challenge?
---
Victoria Park Skate Park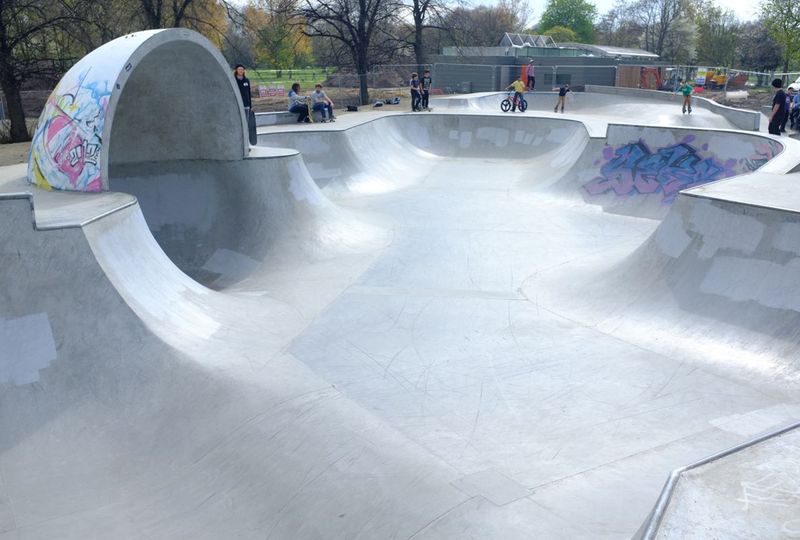 Victoria Park, London E9 5DU
Constructed by the people at Wheelscape, Victoria Park skatepark is popular to say the least. For starters, it has a huge, quirky bowl that holds London's only cradle, pump bumps, ledges scattered around, lines ranging from 5-8 feet with sharp hips and clean transitions. All you need if you ask us! There is a small street section but it doesn't have the biggest amount of space. If you want time and room to practice it would be best to go on a weekday.
Overall, this skate park has been designed strictly with skaters in mind. Open 24/7, it's a great spot to show off you're skating skills then catch the sunset with some friends.
---
Crystal Palace Skate Park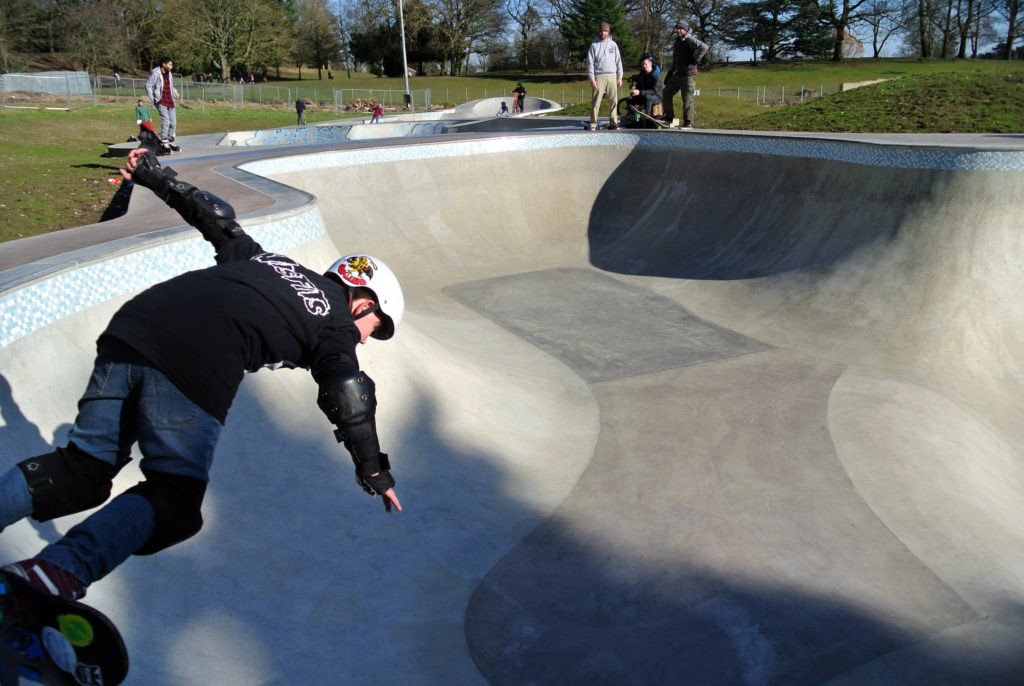 London SE20 8DT
Last but not at all least on our list is Crystal Palace skate park. With a variety of features, this park consists of three different areas, one end having a clover leaf pool and advanced coping stones and tiles with it's deepest point measuring eight and a half feet and the shallower measuring six feet making it great for every level of expertise. There's also several rideable terrains including angled hip banks, ledges, pump bumps and a five ft high taco (for those that aren't learned in the skate lingo- we don't mean the food).
There's a mellower section for beginners and practicing new tricks that sits at three feet high with flat transitions. It's perfect for all levels and has even been hailed one of the UK's top skateboarding spots hosting competitions featuring competitors from wordlwide. Open during daylight hours, we guarantee this will be your favour skate spot come summer time. Best get practicing now then!