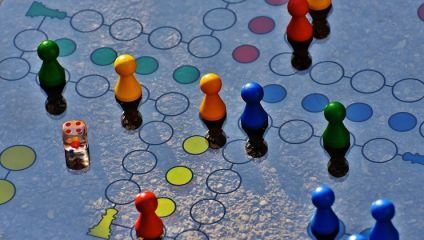 Where to head in London for a decent dice-roll
Board games maketh the boozer. To that end, we've rounded up some of our favourite drinking holes for providing dice-rolling, decision-making, piece-moving entertainment of the highest order. Some are more serious, with hundreds of titles to choose from, while others are simply cosy pubs with a decent selection and space to play.
---
Draughts
With over 600 games to choose from, no list of this kind would be complete without mentioning Draughts - the first dedicated board game café in London. Thanks to a successful Kickstarter campaign, 2014 saw the launch of Draughts, and they haven't looked back since. Head to Hackney any day of the week (there's a small break Mon-Fri between daytime/evening sessions) for an exhaustive selection of games accompanied by food and drink aplenty.
Draughts, 41 Kingsland High St, Dalston, London E8 2JS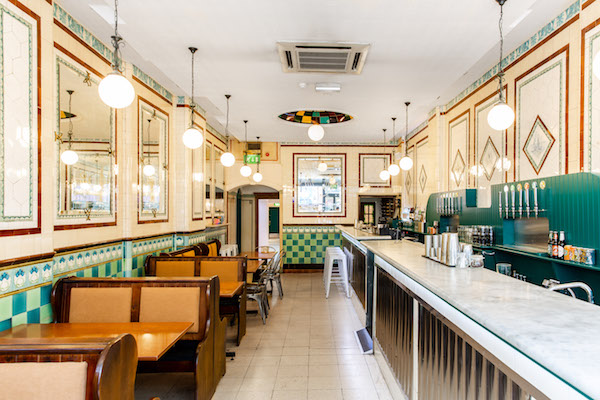 Draughts
---
Library Pot
In a similar vein, Library Pot boats more than 500 titles, all conveniently arranged by category. This Richmond café costs £5 to enter, but once you're in you can stay as long as you like. They offer food and drink, but make a point of saying there's no pressure to purchase if all you want to do is play. There's the added bonus of a ball pit, so if you're tiring of hunting triple word scores you can just hurl yourself into a pile of multi-coloured balls instead.
Library Pot, 86 Kew Road, Richmond, TW9 2PQ
Library Pot © Rob Cormican
---
The Duke of Wellington
Located on the corner of Balls Pond Road and a residential street, this pub is a great place to go to feel relaxed while also staying close to all the buzz of Dalston, and every Thursday is board game and lego challenge night - what could be better? Plus, you can build your own pizza Tuesday to Friday evenings and weekends, which is a fun game (or challenge, depending on how you see it) all in itself!
The Duke of Wellington, 19 Balls Pond Rd, Dalston, N1 4BL
© Duke of Wellington via Instagram
---
The Rosemary Branch
With a beautiful canal-side location, a former life as a Victorian Music Hall and a current life as a pub-theatre, there's a lot to recommend the Rosemary Branch before you even get to the board games. The selection is formidable for a pub as well - there's much more on offer here than a battered copy of Guess Who. The fine range of beer and wine should provide plenty of fuel to see you through even the longest Connect 4 tournament.
The Rosemary Branch, 2 Shepperton Road, Islington, N1 3DQ
The Rosemary Branch
---
The Gallery
A firm fixture in West Hampstead, with a comprehensive Whisky selection (101 to choose from!), The Gallery is a brick-clad, well-furnished pub with bags of character. Downstairs you'll find a choice of board games, tucked underneath a vast record collection, making this exactly the kind of pub to happily while away an afternoon in.
The Gallery, 190 Broadhurst Gardens, West Hampstead, NW6 3AY
The Gallery. Image courtesy of The Gallery
---
The Sun in Camberwell
The Sun in Camberwell is a regular haunt for some of London's board game societies, blessed as it is with wide tables, a relaxed atmosphere and very good ale and red wine. They have a decent collection of games and, on a side note, do an extremely good roast - meaning you can have a good old-fashioned roast/board game combination on Sundays, just like your grandparents used to make.
The Sun in Camberwell, 61-63 Coldharbour Lane, Camberwell, SE5 9NS
The Sun in Camberwell. Image courtesy of Antic London Ltd.