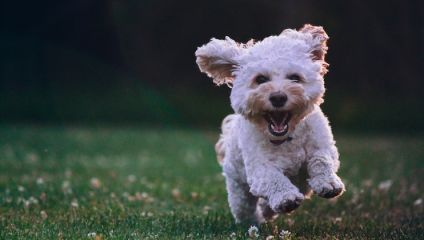 If you own a dog you already know where to walk it – here are the best cultural spots you can check out with your pooch.
They say there aren't enough green spaces. They say that canines make for expensive pets. They say that busy city-dwellers just don't have enough time to dedicate to their four-legged friends. Yet countless Londoners live with dogs, and the city is become ever more canine-friendly. If you own a dog you already know where to walk it - here are the best cultural spots and activities you can check out without having to leave your dog at home.
---
Where to get cultural
One of London's best hidden gems for cultured dog lovers is Soho's The Society Club. Founded in 2011, the eclectic bookshop sells first editions, nibbles and everything that a Soho dandy might want. There are several dogs in permanent residence and all four-legged visitors are welcome. If you've got a taste for the artier side of things you might give the Kennel Club's Art Gallery a try, where you'll find the largest collection of dog paintings in Europe. Perhaps round off your day of canine culture at Westminster Abbey, one of London's few iconic monuments that welcomes dogs (as long as they're kept on the lead).
---
Where to eat
A lot of restaurants will offer a haughty sniff if you ask to bring your dog in while you eat, but there a few choice spots that are more enlightened. Top of the list is Soho's L'escargot, a self-professed 'ami du chien' which has been regularly voted one of the city's best restaurants. Feast on French favourites in seats once occupied by Coco Chanel, Mick Jagger and Princess Diana while your dog gets a selection of treats absolutely free. If your companion has more demanding tastes, try Covent Garden's brilliant burger joint Shake Shack, whose menu has a 'woof' section packed with special treats like red velvet dog biscuits and the Poochini - shaken, not pawed.
---
Where to watch a film
We know the feeling - you finally settle down to watch one of your favourite flicks and your dog keeps on jumping up and batting the figures on the TV. But you don't want to chuck him out - what do you need? A bigger screen. There are a few dog-friendly cinema events in London to choose from. Oscar & Rupert do it well in the basement of Dalston's Wringer + Mangle, where dogs enter free and there's even a service that takes your pooch out for toilet breaks so you don't miss any of the film. Down in Queen's Park Nomad Cinema are teaming up with The Mayhew Animal Home for a special screening of doggie mockumentary 'Best In Show'. As well as the screening there will be a photobooth and free microchipping on the day.
---
Where to unwind
How often do you find yourself asking yourself why there isn't a way for you to relax and exercise while improving your relationship with both yourself and your dog? Almost daily? Then dog yoga, or Dogamahny, may be for you. Founded by British-Iranian yoga instructor Mahny Djahanguiri, at these sessions you can stretch out with your canine friend and see all the poses that two legs just can't handle. If you need a good pamper after all that bonding exercise, check into Fulham's luxurious pet spa for a soak and groom that'll have your pooch's coat gleaming.