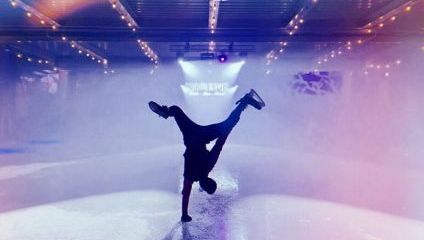 Ice skating should never be pigeon holed to just winter, it's a perfect all year round activity and we've put together a list for you to find the perfect London skate spots to enjoy whatever the weather, whenever.
Ice Skating is an activity commonly associated with winter, but it's most certainly not an activity that's just appropriate for the festive time of year. Luckily, the capital has a generous offering of ice rinks to suit all tastes, whether you want a traditional experience by one of London's many landmarks or something more purpose built, to get stuck in or simply spectate, time to don your bobble hat and hit the ice!
Ice Skating at Ally Pally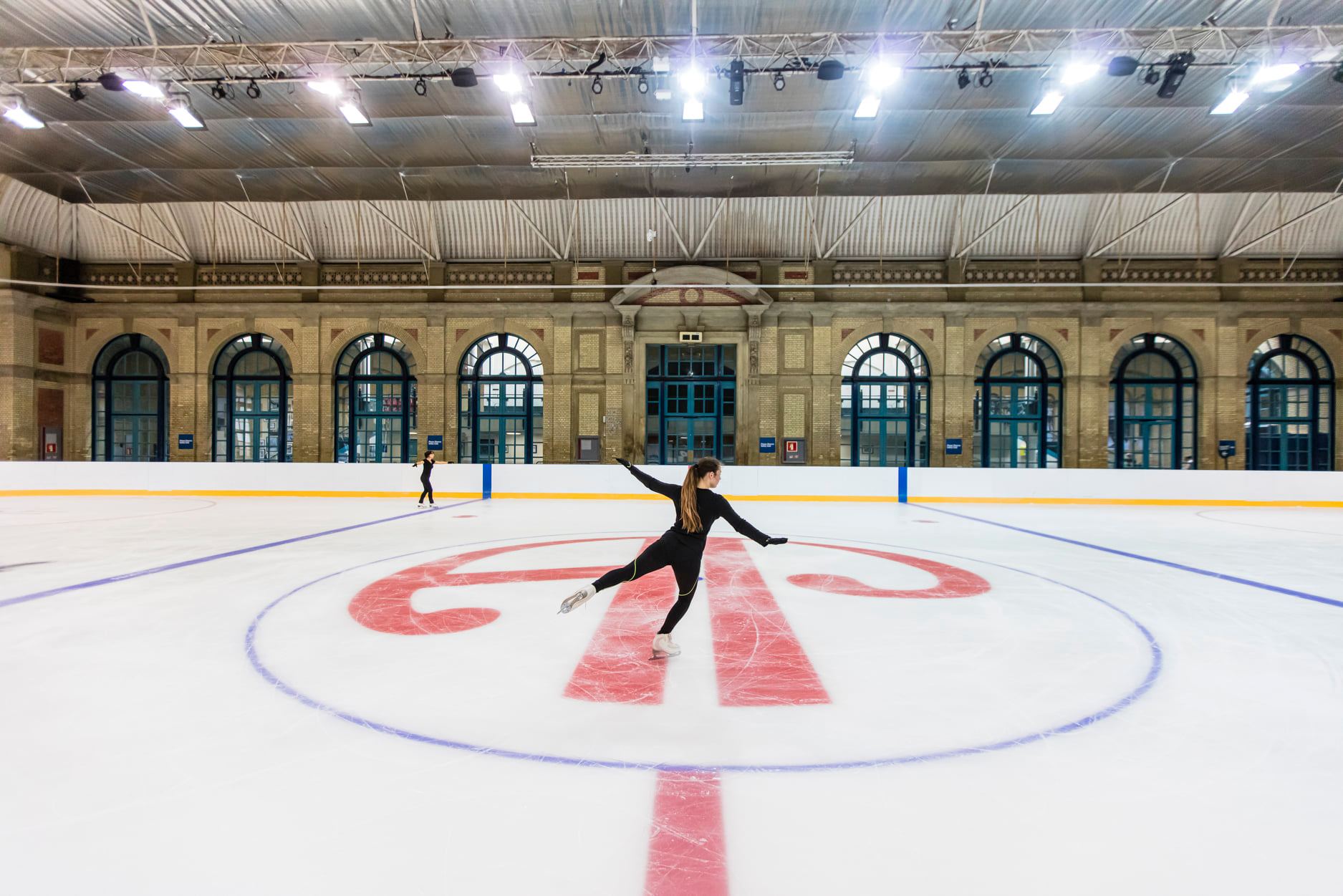 Alexandra Palace, Alexandra Palace Way, London, N22 7AY
If you're familiar with Alexandra Palace you're probably already aware of the many things available for you to do there. Well you can add one more acitivity to the list, ice skating! Their permanent ice rinks not only offers general sessions, but also the opportunity to sign up for ice skating courses (so you can be a pro by Christmas!).
Ally Pally also adds a fun twist to the sport of skating - ice discos! If you're looking to amp up the fun on you're skating experience we definitely advise attending one of their events. To keep up to date with the next disco, click here.
If you don't fancy hitting the ice, kick back in the Ice Cafe next to the rink whilst you spectate the professionals and the not so graceful individuals.
Standard prices start from £8.50 and the rink is open Monday - Sunday. For more information, click here.
---
Streatham Ice and Leisure Centre
Home to ice skating in London for over 80 years, Streatham Ice and Leisure Centre boasts a full size 60 x 30m ice pad and seating for over 900 spectators (that's olympic sized FYI). There's programmes available for all abilities and ages with ice skating lessons, courses, ice hockey and much more. It's the perfect place to enjoy a different type of movement for the body and to work on your skate skills. There are even penguin skates available for those that are less confident on the ice.
---
Queen's Ice Skating Rink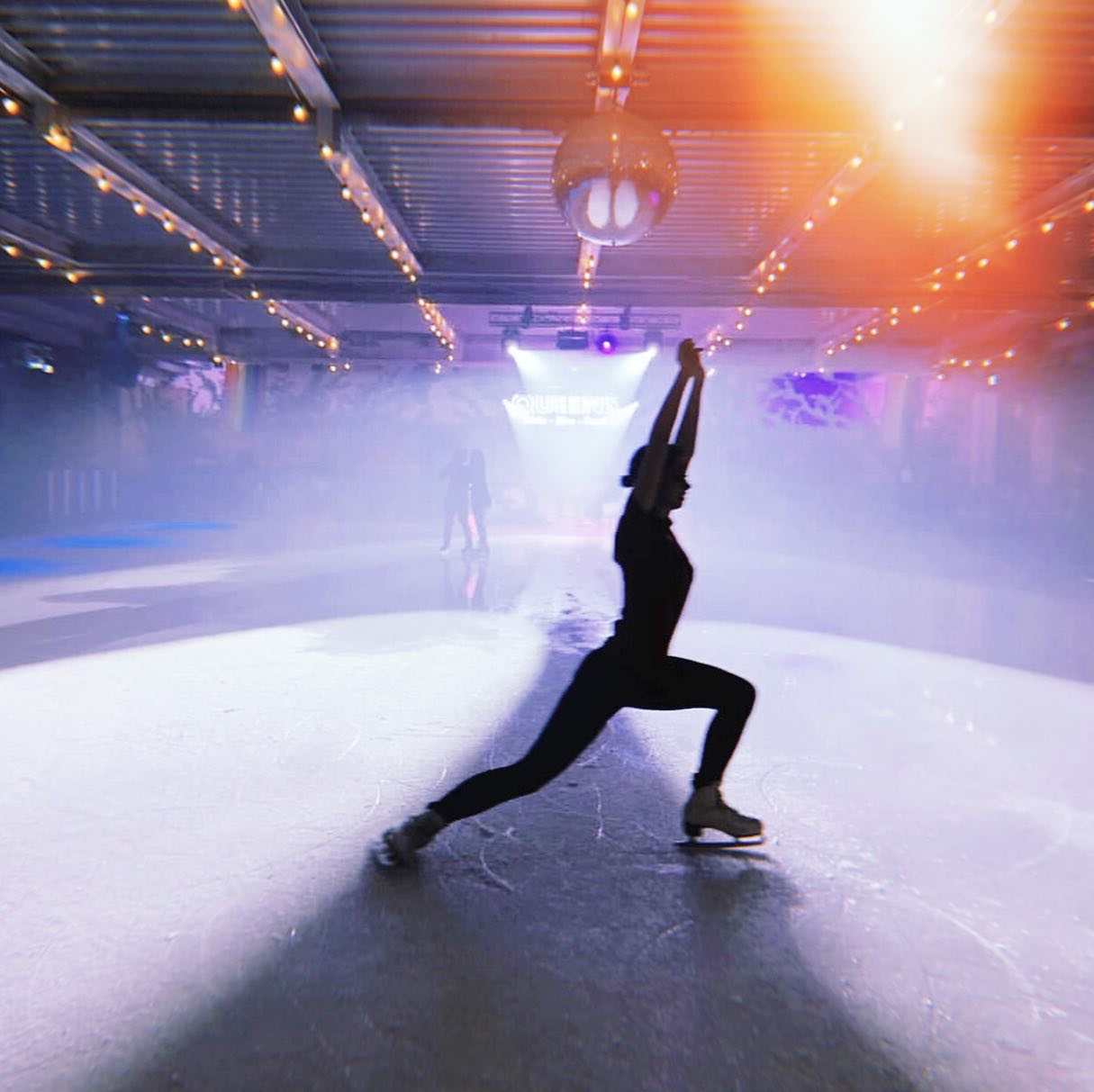 17 Queensway, London W2 4QP
Keep cool and skate on! Queen's ice skating rink in Queensway is our most central of year-round ice skating rinks (and is also home to a bowling alley) and it's indoors which means it's a perfect plan whatever the weather. There are ice skating and/ or curling lessons available for those that want to improve in their skillset (or learn something new) and for those that would rather sit back, relax and grab a bite- there's a delicious Meatliquor bar and restaurant.
Pre-bookings are essential and start from £11 upwards. To make your booking, click here.
---
Sobell Leisure Centre
Tollington Rd, London N7 7NY
Like Streatham, the Sobell Leisure Centre in Islington is run by Better. Their ice rink is complete with vibrant music and visual effects making it not also public and family-friendly but vibrant and playful. From £47 a month, individuals can learn to skate. Non-skating adults can attend the rink free of charge.
There are many other facilities at the leisure centre too so after your skate, whether you want to keep the high energy going at the trampoline park or wind down at the sauna and steam room whilst the kids explore the soft play area, there's something for everyone.
---