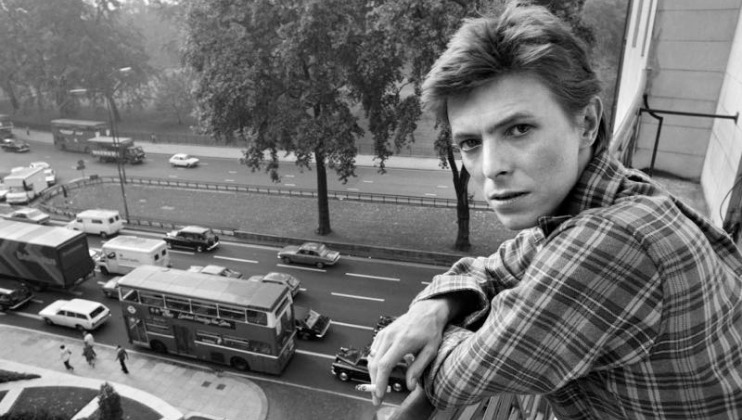 Bright lights, Soho, Wardour street - we follow in the footsteps of the incredible David Bowie.
One of the most iconic and celebrated music artists in the world. Known for his constant innovation and musical shape shifting, he had an undeniable and significant influence on the music world as well as making strong statements with his stage personas that altered perceptions of masculinity, gender and sexuality.
A Londoner born and bred, Bowie, born David Jones, began life in South West London, before branching out to the music scene in the backstreets of Soho and beyond. Celebrate Bowie's memory by exploring some of the remnants of his former life here, discovering his modest early life, inspirations and the places that shaped him.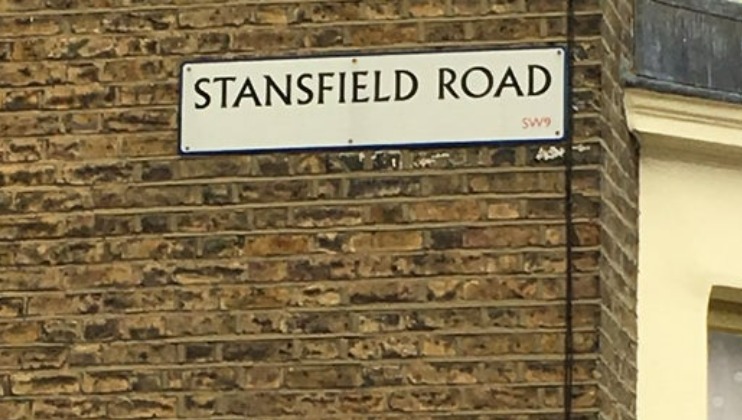 40 Stansfield Road Brixton
Our David Bowie tour begins at David Bowie's birthplace. Well known as a Brixton boy, David Jones was born on 8 January 1947 at this suburban home in SW9. He lived here until the age of six before moving to London's outskirts of Bromley. There aren't many traces or references to Bowie here anymore, apart from the occasional floral tribute, but it's worth a wander past to understand where it all began, a surprisingly humble and normal upbringing for one of the world's most unique and eccentric artists.
Fun Fact: it was here that Bowie met George Underwood who designed some of his album covers!
---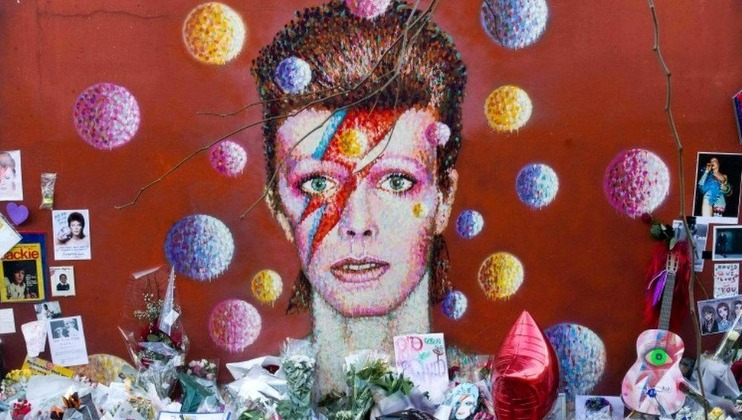 Brixton Mural
Just a stone's throw from Brixton station, this is a must-see location for any David Bowie enthusiast. Painted on the side of a department stall by artist Jimmy Cochran, this was the location for a vigil held after news of Bowie's death. People still scrawl messages, bring their flowers and notes of adoration here, so it's a perfect location to see tributes from fans across the world and understand his extensive influence.
---
Pollock's Toy Museum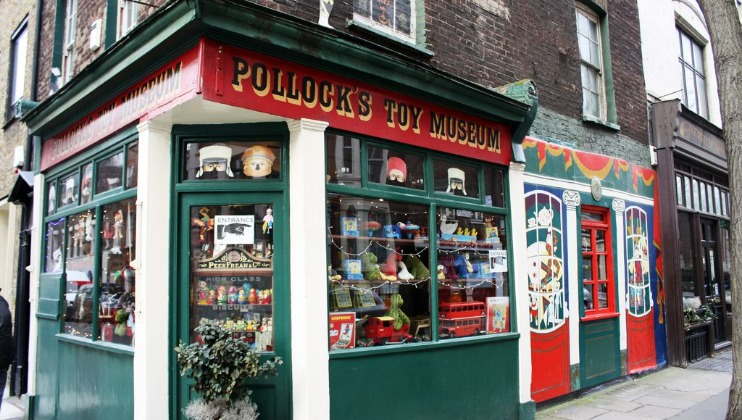 It probably comes as no surprise that Bowie was inspired by the weird and the unexpected. And who knew that a small toy museum would be a haven of creative inspiration for Bowie? Full of Victorian toy theatres, dolls with eerie painted faces and wooden Punch and Judy puppets, the museum may well have encouraged Bowie's attraction to the colourful, experimental and unconventional.
---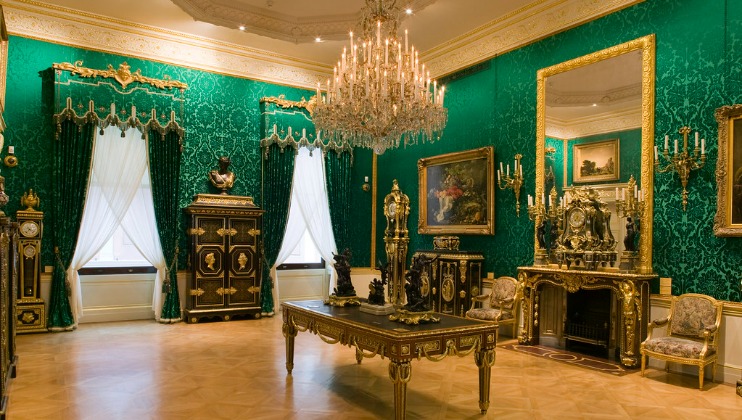 Wallace Collection
Bowie was certainly a fan of soaking up London's culture, and alongside the toy museum he also enjoyed visiting the Wallace Collection, an art collection specialising in European 18th century painting and furniture. He would often arrive back to his flat on Manchester Street with varied books and objects from his cultural adventures around the capital.
---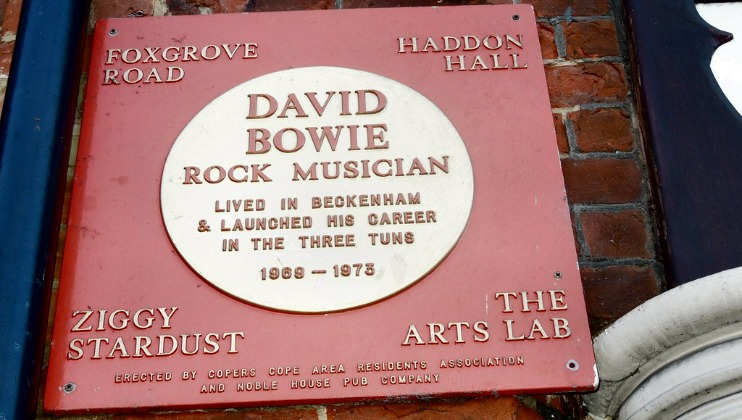 Beckenham High Street Plaque
A former resident of Beckenham, Bowie is proudly commemorated on the High Street. The Three Tuns Pub, now a Zizzi's, was home to a folk club set up by Bowie, the Beckenham Arts Lab, at the very beginning of his career in 1969. Bowie's time in Beckenham is commemorated by a colourful red and yellow plaque, rejecting the formal navy and white colours used for plaques in typical Bowie style.
---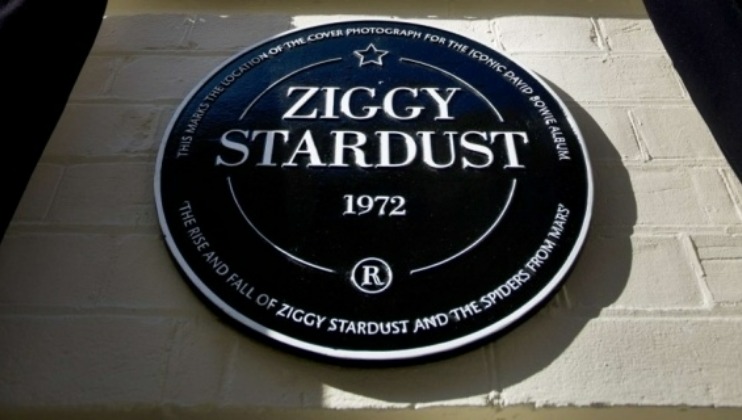 Heddon Street Alley
Blink and you'll miss it, but this little alleyway in Mayfair is truly an iconic stop-off point on the David Bowie tour of London. It was here that David Bowie stood for a photo that would become the album cover for The Rise and Fall of Ziggy Stardust and the Spiders from Mars. Although it's full of high-class restaurants now, you can imagine Bowie standing below the K.West sign, his foot on a pile of cardboard boxes with a guitar strapped around him. Look out for the Bowie plaque emblazoned with his most famous moniker - Ziggy Stardust.
---
Denmark Street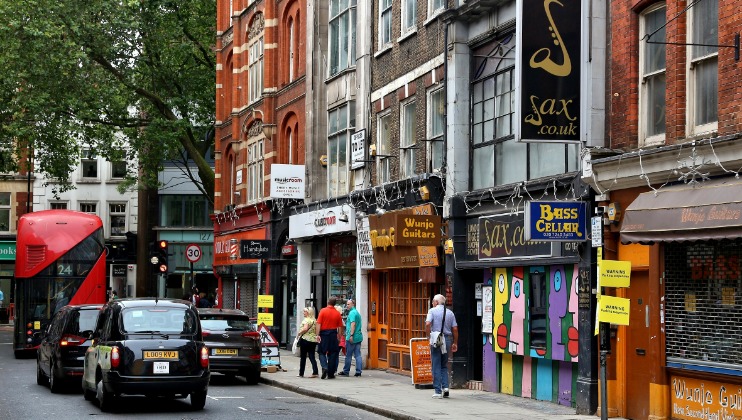 Just a few minutes from Oxford Street, Soho takes pride of place in David Bowie's London history. It was here that Bowie escaped the suburbs and began to create a name for himself. Denmark Street is a famous location for music in London, full of shop fronts displaying Fender guitars and keyboards. Wander down this little street to the site of the former La Gioconda cafe, where Bowie used to sit for hours with friend, glam rocker Marc Bolan, undoubtedly planning his rise to the top.
---
Wardour Street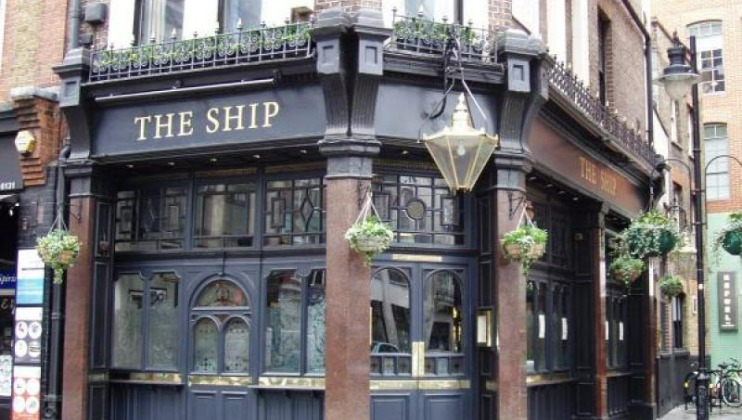 Soho's Wardour Street has a few points of interest for Bowie fans. It's the site of the demolished Marquee Club, where Bowie performed numerous times between 1965 and 1973. A particularly significant point of interest is The Ship Pub, where Bowie would often stop off for a drink and where you can do just the same on a break from your Bowie hunting.
---
Trident Studios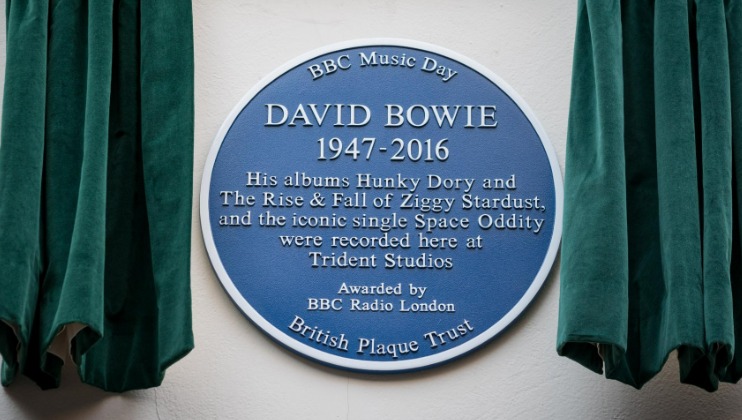 Walk down an alleyway just off Wardour Street and find St Anne's Court, where Bowie recorded Space Oddity at Trident Studios. A little gem of music history, it was also frequented by The Beatles, Elton John and Queen. Although it's mostly just full of shops and cafes now, it's fascinating to know that some of Britain's most famous musicians have unleashed their creative force here.
---