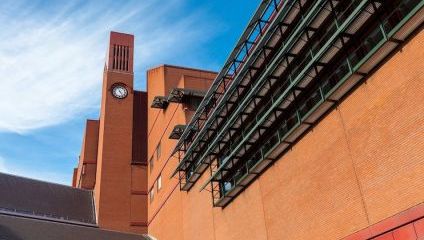 Discover the worlds of Handel, Hendrix and more...
---
The Musical Museum
This is the must-do museum for musos, with the entire space dedicated to telling the story of music over the past 400 years, from palm-sized music boxes to impressive antique organs, and includes a remarkable range of instruments and inventions. The museum offers guided tours as well as special tours, detective trails and activities for kids in the school holidays, plus it has a concert hall attached where you can attend regular classic film screenings, silent film screenings scored by a live band and classical concerts. The Musical Museum is easily accessible by Kew Bridge station, and if you don't want your day out to be over quite yet, Kew Gardens is right around the corner…
---
Horniman Museum
You might know the Horniman for its weird and wonderful anthropological collection, or the wonderful variety of kids' activities it puts on. Or perhaps for that stuffed walrus in the entrance. But this museum contains multitudes: it is also home to a fantastic music gallery with the largest number of instruments on display in the UK. You can watch short films of the instruments in action or make some music of your very own in the Hands On Space - we're sure Mr. Walrus will appreciate the entertainment.
---
British Library
The British Library is a true treasure trove for music aficionados as well as lovers of literature: here you can find the Hirsch collection, which includes a staggering 18k items of printed music and music literature, medieval manuscripts, and a lot of pop-related items. The permanent collection at the Library is free, and if you would be fascinated by scribbled lyrics from some of our greatest songwriters, this is for you. There isn't a moment much more transcendent than standing in the muted library, listening to original recordings of Strawberry Fields on the headphones provided.
---
Royal Academy of Music Museum
Over in Kensington, you can visit the museum attached to the world-famous Royal Academy of Music. There you can discover the hidden histories of the UK's oldest conservatoire itself, as well as explore galleries which hold unique instruments, manuscipts and art. Highlights from the museum include a violin once played to Queen Marie Antoinette and Gilbert and Sullivan's original score for 'The Mikado'. The Museum offers children's trails with quizzes and puzzles, and general tours are held on the first Wednesday of every month.
---
Looking to mix it up? Enjoy the perfect arrangement of pop and classical with a combined visit to the ex-residences of George Frideric Handel and Jimi Hendrix. Handel lived at 25 Brook Street where Hendrix lived in the top floor flat at number 23, and the former living quarters of both legends are now open to the public. Have a nose through the four restored historic rooms at number 25 before taking a peek at the permanent Hendrix exhibition next door.