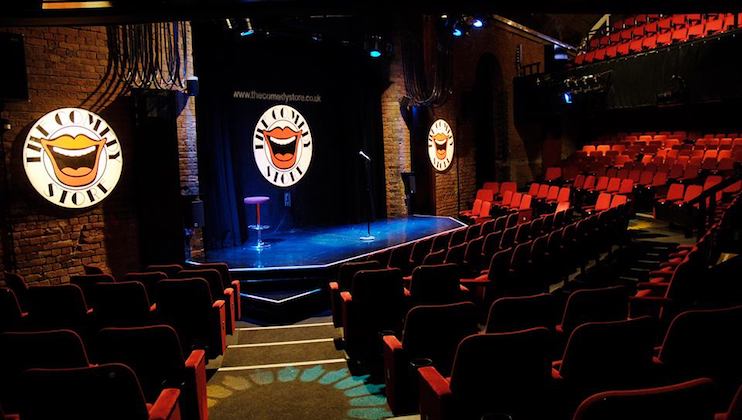 The city boasts Victoria Wood, Peter Kay, Steve Coogan and Jason Manford... there must be something in the water
It may have been the desirable side of two decades since comedy juggernaut Peter Kay rose through the ranks of Salford University's comedy course and propelled himself to stardom, but the Manchester comedy scene is far from dead.
The likes of Victoria Wood, Les Dawson, Caroline Aherne, Steve Coogan and the comparatively fresh-faced star Jason Manford have put Manchester and its boroughs firmly on the worldwide comedy map. Yet, the city also boasts a sheer abundance of tear-jerking, lap-slapping talent that are destined to carry the city's legacy forward, regardless of worldwide fame. Whether its rib-tickling observations, punchy one-liners or just a hilarious stage presence, you don't have to be out of pocket or out of town to witness these stars in the making. Here, are five great stand-up comedians either born or mostly based in Manchester.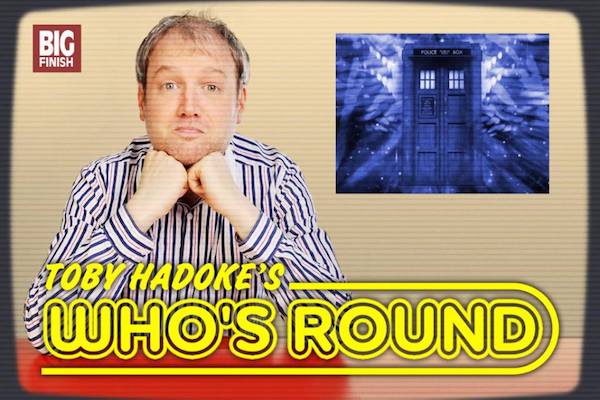 Image credit: Toby Hadoke via Facebook
---
Toby Hadoke
It would not be a worthy article about stand-up comedy in Manchester without mentioning Toby Hadoke. Whilst he was born on the Greater Manchester and Shropshire border, Toby is best known for his 15 years spent dominating both the city's and the UK's comedy circuit. A favourite bookie of Manchester's notorious venues Comedy Store and The Frog and Bucket, his relentless wit and delicately weaved audience interaction have given him a polished reputation of livening up a deflated crowd and nurturing a rowdy one. His material does not discriminate, effortlessly shifting from political insights, his dearest Doctor Who to self-deprecation, his humble beginnings in the North West are now resigned to the past. His 2006 show Moths Ate My Doctor Who Scarf toured both the Edinburgh Fringe Festival and the west end. In 2012, he returned with another critically-acclaimed show Sonic Screwdriver, which average four-star reviews and an Edinburgh sell-out. Labelled as a 'comedy genius' and having 'superior stand-up skills' by Metro and the Guardian respectively, Toby has excelled in pleasing audiences both large and small. Besides being a stand-up sensation, Toby has written for national newspapers, radio, TV and stage, as well as acting in those mediums too! Talk about talent.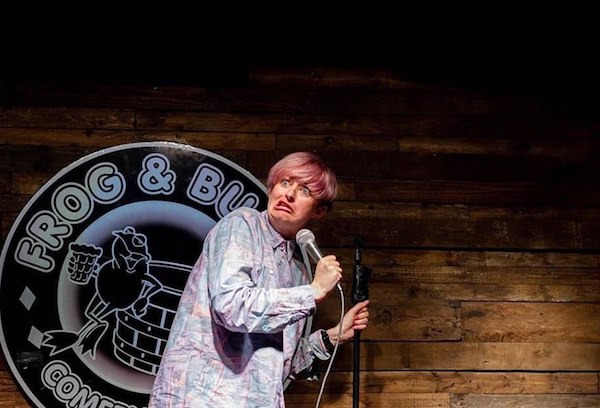 Image credit: @marianasbits via Harriet Dyer Facebook
---
Harriet Dyer
At second, we have the boundless talent and depth of Harriet Dyer. A breath of fresh air in a circuit where female comedians are still somewhat overlooked. Dyer has quickly gained the reputation of an imitable storyteller and has been turning heads left, right and centre with her bewildering tales, that are as surreal as they are real and bizarre as they are grounded. She is known as a whirlwind of energy, and her show which premiered at Edinburgh Fringe in 2014 Barking at Aeroplanes received rave reviews. She's even caught the eye of Kevin Bridges who commented: "She's got funny bones." But what makes Dyer truly unique, despite her rather peculiar tangents and offbeat stage presence, is her work offstage. Dyer admits that she has battled with mental health problems for most of her life, and to tackle these issues with comedy, she created the event Barking Tales held in Manchester's very own Joshua Brooks. The night gives comedians a platform to speak openly about mental health and is one of the first of its kind. Dyer, who has not spared audiences from her recollections of suicide attempts, has said that besides the catharsis, there is a lot of material to be had in these discussions. Using woe as a weapon for laughs is how Dyer towers above her fellow comics and Manchester may not be able to hold onto her for much longer.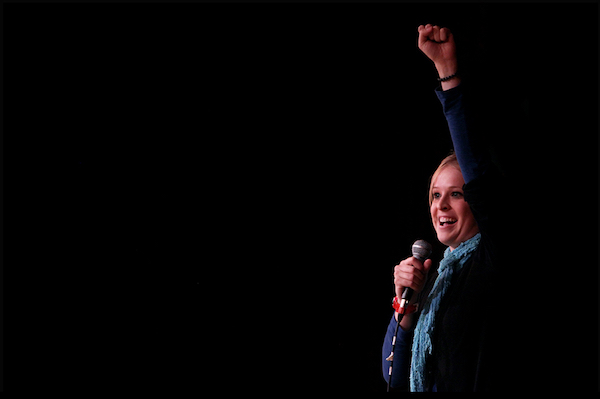 Image credit: hayleyellis.com/gallery
---
Hayley Ellis
Another comedian carrying the beacon for Manchester's pool of talent, is the endearingly brilliant Hayley Ellis. The Mancunian maestro has gone from strength to strength in her short career. Not only is she a regular MC at gigs all across the country, she's also set to be the host of this year's 'Funny Women Awards Showcase', held at the famous Frog and Bucket comedy club. It's not just her razor-sharp wit or hilarious homages to northern life that has granted her this prestigious opportunity. She is a regular contributor for XFM's breakfast show and a previous contributor to Russell Howard's Good News! Not shabby at all. Her natural warmth and at times, unsettling honesty, have also secured her a regular spot on MTV show Why aye love Geordie Shore and Virgin Television's Comedy Set List. Like the other comedians on the list, she has also blown the socks of Edinburgh Fringe crowds with her second solo show Fomo. With those accolades, even if you're not familiar with her name, chances are that you've howled with laughter to one of her gags. For that, her future in comedy is simply non-negotiable.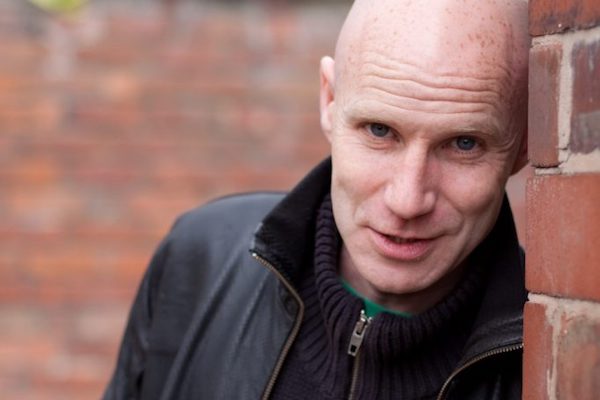 Image credit: tonyburgess.co.uk
In fourth, we have a decorated comedian, who himself says that he "is not old enough to be a veteran but I've been called a stalwart of the Manchester comedy scene." Like Hayley Ellis, it's likely that you will have encountered and laughed uncontrollably to Burgess' work without knowing that he was behind the curtain. An incredibly successful writer, he co-wrote the first two series of BBC3 cult sitcom Ideal, and also co-wrote The Nightclass, a Radio 4 comedy with the irrefutably funny Johnny Vegas. Whilst his craftmanship and routine of 'men behaving badly' shoots for the stars, his feet stay firmly rooted in the north west. Another comedian frequently booked at The Comedy Store, Tony's naughty northern antics have landed him the crown at the prestigious 'City Life - comedian of the year' award, held in the city. His material has also secured him a nomination for best stand up at the north west comedy awards. Burgess may not be ground-breaking in terms of his act, but he is what could be described as a 'tonic' comedian. He feels instantly recognisable and immediately lovable. If it's not broken, don't fix it.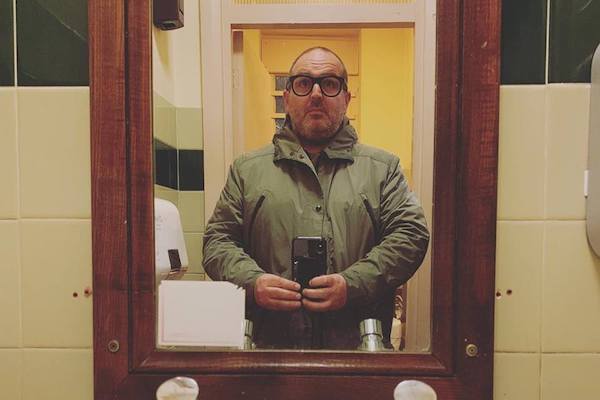 Image credit: Justin Moorhouse via Facebook
---
Justin Moorhouse
Last, but certainly not least, we have the mighty Justin Moorhouse. Whilst Moorhouse is a household face, if not a household name, he merits a position on this list because of his late arrival to stand-up comedy. Moorhouse was a salesman at age 29, until one day he decided to contact a comedy club and arrange his first stand-up routine. Since then, his life has flipped upside down and he'll have no regrets about leaving his desk job behind. After performing on the local circuit, he was spotted by Peter Kay and recruited to play Young Kenny in the legendary Phoenix Nights. Now you know the face. His versatility on both screen and stage has propelled him into the public eye, perfoming on Michael McIntyre's Comedy Roadshow and even a cinematic appearance as 'Spleen', in dark comedy film Looking for Eric. Moorhouse is still doing the rounds, in-between writing new material, cheering on his beloved Man United and capturing the hearts of his listener's as a radio DJ on BBC Radio Manchester. Moorhouse is a reminder that it's never to late to pursue your dream, and talent exists in all of us. Who knows, there may be some commercial value to the office clown gags.