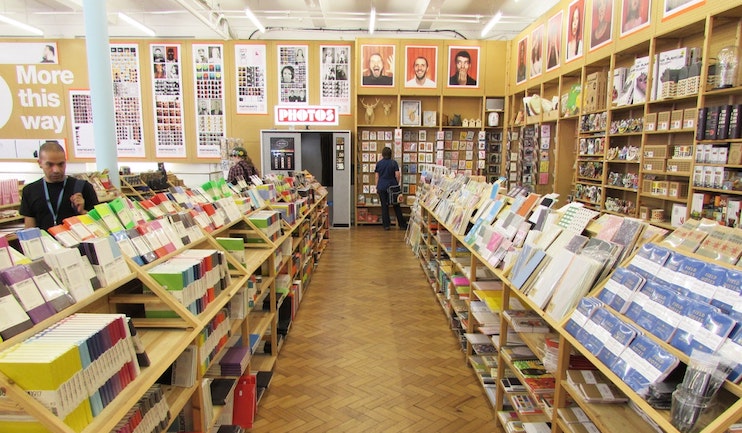 A round-up of the best galleries and art centres in NQ
Attention creatives far and wide! There's nothing like a bit of craftsmanship in Manchester, especially in Northern Quarter. In the beating heart of the city sits a vibrant community of music, architecture and crafty genius waiting to be explored. Most importantly, it's time you were introduced to the sensational world of art it has to offer.
Fred Aldous Ltd
37 Lever St, Manchester, M1 1LW
This family owned craft shop exists thanks to a man called Fred (rumour has it he had a great beard as well as great ideas). In 1886 Fred was working in a cotton mill in Manchester. He realised the potential to import cane for the baskets that carried cotton around. All these years later and Fred Aldous Ltd is still doing what Fred did best, supplying materials to people who make things. From oil paints and flower crafts, to the art of clay and rug making, if you can make it, they've got it. It's a marvelous emporium for creatives, famously known around the country. Their residency in Manchester is pretty pleasing on the eye, featuring funky window displays and a very Instagramable gift shop. If you're feeling really wild, hop into their photobooth to capture some memories.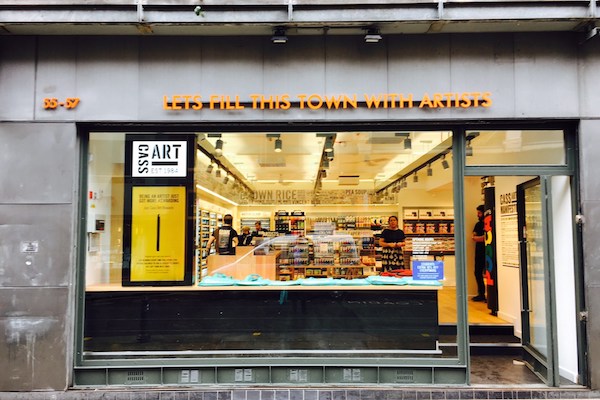 Image credit: theartshelf.com
---
Cass Art
55-57 Oldham St, Manchester, M1 1JR
Cass Art is a magnificent creative playground based in Northern Quarter. Their motto is to "fill this town with artists", and quite rightly so. Cass Art is strongly committed to making everyone realise their inner creative talents. The impressively styled store is available to browse and interact with art materials. So, if you fancy treating yourself to a new easel or getting stuck into screen printing, then this is the place.
The staff are all artists themselves (it doesn't get much better than that), and the art space offers events, exhibitions and workshops for the local community. An introduction to macramé with Ministry of Craft is definitely not one to miss.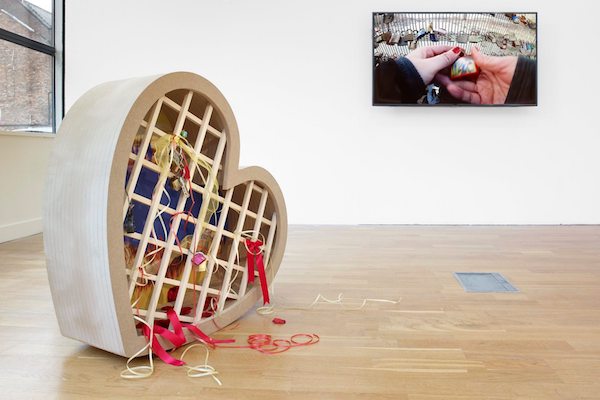 Image credit: CFCCA via Facebook
---
Centre for Chinese Contemporary Art
Market Buildings, 13 Thomas St, Manchester, M4 1EU
The Centre for Chinese Contemporary Art (CFCCA) is the UK's leading organisation for the promotion of contemporary Chinese Art. This unique art gallery has a year-round programme of exhibitions, residency's and events. It's one of the only public galleries in Northern Quarter.
CFCCA is ideal if you're on the hunt to discover new and emerging artists. They also specialise in exploring relevant global issues from different international perspectives. The gallery formed a partnership with The University of Salford Art Collection. This resulted to co-commissioning and building a collection of contemporary Chinese art from founding artists. Paintings, sculptures, videos, installations and photographs have been exhibited internationally and are available for loan to museums and galleries.
The gallery and shop are free to enter and open daily from Tuesday to Sunday, 10am - 5pm.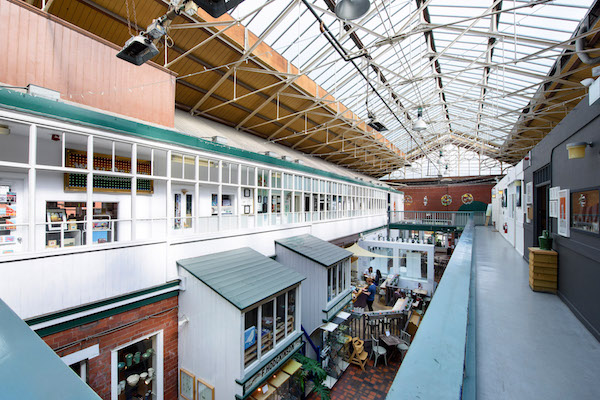 Image credit: designmcr.com
---
Manchester Craft and Design Centre
17 Oak St, Manchester, M4 5JD
The Craft and Design Centre is a hidden beauty in Northern Quarter and it's safe to say you can expect to enter a magical universe for all things creative. The Victorian building is home to 19 studios spread across two floors, brimming with artists and makers who can be found crafting textiles, jewellery, ceramics, prints, fine art, sculpture and a whole lot more. The Craft and Design Centre host superb workshops from glass screen printing to calligraphy, as well as exhibitions including the newly arrived Misshaping Peterloo. They also put on events such as team building away days. This is an absolute must if you want to treat your pals (even from work). Choose a workshop led by a Resident Maker, immerse yourself in the creative surroundings and make a one-off craft available to take home or just get stuck in and have a go.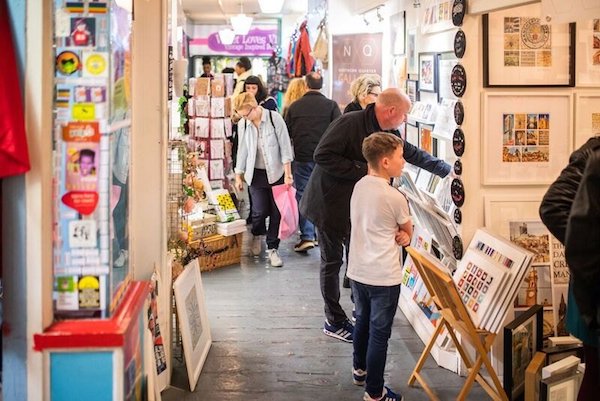 Image credit: nqgallery.com​​​​​​​
Afflecks Palace, Floor 2, 52 Church Street, Manchester, M4 1PW
It doesn't get any more 'Manchester' than a gallery showcasing the city's finest artists through design, illustration and photography, in non-other than the world famous Afflecks Palace. They are also a pop-up gallery, known for exhibiting collections at festivals and empty shop units to name a few. Alongside their home in Northern Quarter, they have added a new addition situated outside the Corn Exchange. Inside the dazzling box of glass walls (so you can view the art day and night) is The CAPE, accommodating spectacular work from Manchester's talented artists and photographers.