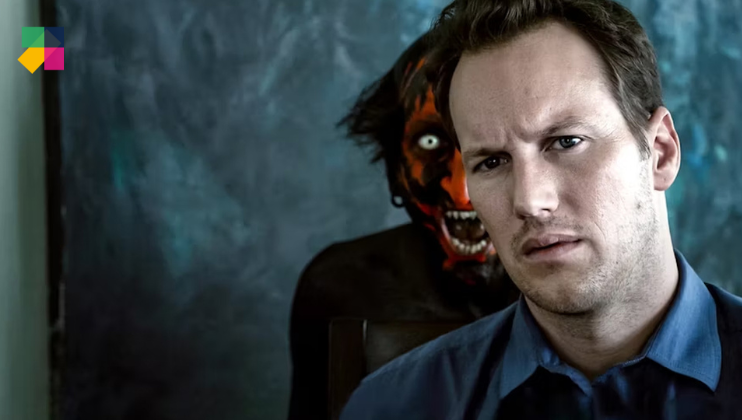 Join us as we curate a chilling selection of the top 13 horror films currently haunting the digital halls of Netflix. Whether your taste runs toward the supernatural, psychological mind-benders, or bone-chilling slashers, Netflix offers a diverse array of horror flicks guaranteed to send shivers down your spine. Prepare to be immersed in a realm of relentless scares as we guide you through the darkest corners of Netflix's streaming library today.
Last Night in Soho
An aspiring fashion designer is mysteriously able to enter the 1960s, where she encounters a dazzling wannabe singer. However, the glamour is not all it appears to be, and the dreams of the past start to crack and splinter into something far darker.
1h 56m | Horror/Drama | 18
Directed by: Edgar Wright | Starring: Thomasin McKenzie, Anya Taylor-Joy, Matt Smith, Diana Rigg, Jessie Mei Li, Terence Stamp
---
Dawn of the Dead
An epidemic begins to turn people around the world into zombies with a hunger for human flesh. In the midst of this, a group of survivors takes refuge in a shopping mall.
1h 40m | Horror/Action | 18
Directed by: Zack Snyder | Starring: Sarah Polley, Kim Poirier, Ty Burrell, Kevin Zegers, Michael Kelly, Jake Weber, Ving Rhames
---
The Killing of a Sacred Deer
Steven Murphy, a surgeon, takes an awkward teenage boy, Martin, under his wing. But things get worse for the Murphys when they find out that Martin has a sinister agenda of his own.
2h 1m | Thriller/Horror | 15
Directed by: Yorgos Lanthimos | Starring: Colin Farrell, Barry Keoghan, Nicole Kidman, Raffey Cassidy, Sunny Suljic, Alicia Silverstone, Bill Camp
---
Insidious
Josh and Renai move to a new house, seeking a fresh start. However, when their son, Dalton, mysteriously falls into a coma, paranormal events start occurring in the house.
1h 43m | Horror/Thriller | 15
Directed by: James Wan | Starring: Patrick Wilson, Rose Byrne, Leigh Whannell, Ty Simpkins, Lin Shaye, Angus Sampson
---
El Conde
Centers on Augusto Pinochet who is not dead but an aged vampire. After living 250 years in this world, he has decided to die once and for all.
1h 50m | Horror/Comedy | 15
Directed by: Pablo Larraín | Starring: Jaime Vadell, Gloria Münchmeyer, Alfredo Castro, Paula Luchsinger, Stella Gonet, Catalina Guerra
---
1922
A farmer conspires to murder his wife for monetary gain, and convinces his teen son to participate. Wilfred and his son Henry soon become delusional as they continue on their lives.
1h 41m | Horror/Drama | 15
Directed by: Zak Hilditch | Starring: Thomas Jane, Dylan Schmid, Molly Parker, Kaitlyn Bernard, Neal McDonough, Brian d'Arcy James
---
The Platform
In a prison where inmates are fed on a descending platform, those on the upper levels take more than their fair share while those below are left to starve on scraps, and one man decides to change the system.
1h 34m | Horror/Thriller | 18
Directed by: Galder Gaztelu-Urrutia | Starring: Iván Massagué, Antonia San Juan, Zorion Eguileor, Emilio Buale, Alexandra Masangkay
---
Creep
Aaron answers an online ad and drives to a stranger's house to film him for the day. The man wants to make a movie for his unborn child, but his requests become more bizarre as the day goes along.
1h 22m | Horror/Thriller | 15
Directed by: Patrick Brice | Starring: Mark Duplass, Patrick Brice, Katie Aselton
---
Saw
Two men awaken to find themselves on the opposite sides of a dead body, each with specific instructions to kill the other or face consequences. These two are the latest victims of the Jigsaw Killer.
1h 40m | Horror/Thriller | 18
Directed by: James Wan | Starring: Cary Elwes, Leigh Whannell, Danny Glover, Monica Potter, Ken Leung, Tobin Bell
---
Sinister
Ellison, a crime writer, moves his family to a house that once witnessed gruesome murders. Soon, when his research leads him to some eerie footage, things take a dark and harrowing turn.
1h 50m | Horror/Thriller | 15
Directed by: Scott Derrickson | Starring: Ethan Hawke, Juliet Rylance, Vincent D'Onofrio, James Ransone, Fred Dalton Thompson, Clare Foley
---
A Quiet Place Part II
Following the deadly events at home, the Abbott family must now face the terrors of the outside world as they continue their fight for survival in silence. Forced to venture into the unknown, they quickly realize that the creatures that hunt by sound are not the only threats that lurk beyond the sand path.
1h 37m | Horror/Sci-fi | 15
Directed by: John Krasinski | Starring: Emily Blunt, John Krasinski, Millicent Simmonds, Noah Jupe, Cillian Murphy, Djimon Hounsou, Scoot McNairy
---
Under the Shadow
After Shideh's building is hit by a missile during the Iran-Iraq War, a superstitious neighbour suggests that the missile was cursed and might be carrying malevolent Middle-Eastern spirits.
1h 24m | Horror/Thriller | 15
Directed by: Babak Anvari | Starring: Narges Rashidi, Avin Manshadi, Bobby NaderiRay Haratian, Hamid Djavadan, Bijan Daneshmand
---
Split
Kevin, who is suffering from dissociative identity disorder and has 23 alter egos, kidnaps three teenagers. They must figure out his friendly personas before he unleashes his 24th personality.
1h 57m | Horror/Thriller | 15
Directed by: M. Night Shyamalan | Starring: James McAvoy, Anya Taylor-Joy, Betty Buckley, Haley Lu Richardson, Jessica Sula, Izzie Coffey
---