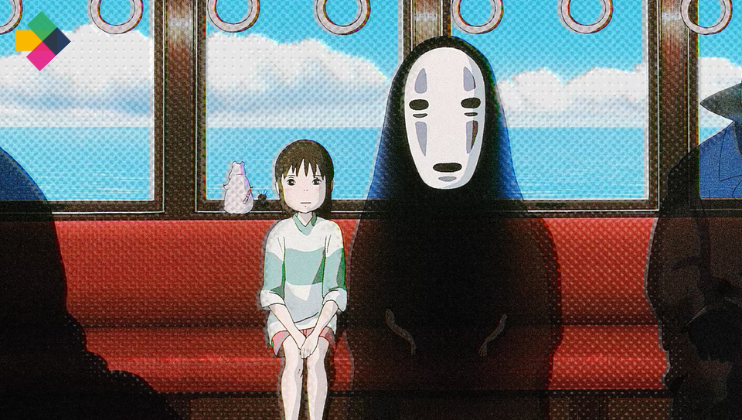 Exploring the captivating realm of Netflix's animated collection, we've carefully curated a selection that spans classic animated films, mesmerizing anime tales, and contemporary animated masterpieces. Join us as we delve into the platform's ever-expanding library, uncovering the top 13 animated films that stand out among the rest.
Paprika
Dr. Atsuko Chiba works as a scientist by day and, under the code name "Paprika," is a dream detective at night. Atsuko and her colleagues are working on a device called the DC Mini, which is intended to help psychiatric patients, but in the wrong hands it could destroy people's minds. When a prototype is stolen, Atsuko/Paprika springs into action to recover it before damage is done.
1h 30m | Sci-fi/Action | 15
Directed by: Satoshi Kon | Starring: Megumi Hayashibara, Tohru Emori, Katsunosuke Hori, Toru Furuya, Akio Otsuka, Koichi Yamadera, Hideyuki Tanaka
---
Fantastic Mr.Fox
Mr Fox, a family man, goes back to his ways of stealing, unable to resist his animal instincts. However, he finds himself trapped when three farmers decide to kill him and his kind.
1h 27m | Comedy/Adventure | PG
Directed by: Wes Anderson | Starring: George Clooney, Meryl Streep, Jason Schwartzman, Bill Murray, Willem Dafoe, Owen Wilson
Watch now on Netflix | Watch now on Amazon Prime Video | Watch now on Disney +
---
Princess Mononoke
In the 14th century, the harmony that humans, animals and gods have enjoyed begins to crumble. The protagonist, young Ashitaka - infected by an animal attack, seeks a cure from the deer-like god Shishigami. In his travels, he sees humans ravaging the earth, bringing down the wrath of wolf god Moro and his human companion Princess Mononoke. Hiskattempts to broker peace between her and the humans brings only conflict.
2h 13m | Drama/Fantasy | PG
Directed by: Hayao Miyazaki | Starring: Youji Matsuda, Yuriko Ishida, Yuko Tanaka, Kaoru Kobayashi, Masahiko Nishimura, Tsunehiko Kamijō, Akihiro Miwa
---
Spider-Man: Into the Spider-Verse
After gaining superpowers from a spider bite, Miles Morales protects the city as Spider-Man. Soon, he meets alternate versions of himself and gets embroiled in an epic battle to save the multiverse.
1h 56m | Sci-fi/Action | PG
Directed by: Peter Ramsey, Rodney Rothman, Bob Persichetti | Starring: Shameik Moore, Jake Johnson, Hailee Steinfeld, Mahershala Ali, Brian Tyree Henry, Zoë Kravitz, John Mulaney, Nicolas Cage, Kathryn Hahn, Liev Schreiber, Chris Pine
---
Howl's Moving Castle
Jealous of Sophie's closeness to Howl, a wizard, the Witch of Waste transforms her into an old lady. Sophie must find a way to break the spell with the help of Howl's friends, Calcifer and Markl.
2h 9m | Drama/Fantasy | U
Directed by: Hayao Miyazaki | Starring: Christian Bale, Jean Simmons, Lauren Bacall, Blythe Danner, Emily Mortimer, Josh Hutcherson, Billy Crystal
---
Guillermo del Toro's Pinocchio
A father's wish magically brings a wooden boy to life in Italy, giving him a chance to care for the child. However, the two of them have to struggle to find a place for themselves as Italy becomes embroiled in fascism.
1h 54m | Drama/Fantasy | PG
Directed by: Guillermo del Toro, Mark Gustafson | Starring: Gregory Mann, Ewan McGregor, David Bradley, Christoph Waltz, Tilda Swinton, Ron Perlman, Finn Wolfhard, Cate Blanchett, Tim Blake Nelson, John Turturro
---
Spirited Away
Ten-year-old Chihiro and her parents end up at an abandoned amusement park inhabited by supernatural beings. Soon, she learns that she must work to free her parents who have been turned into pigs.
2h 5m | Drama/Fantasy | PG
Directed by: Hayao Miyazaki | Starring: Rumi Hiiragi, Miyu Irino, Mari Natsuki, Takashi Naito, Yasuko Sawaguchi, Tsunehiko Kamijō, Takehiko Ono
---
The Mitchells vs. The Machines
The Mitchells, a dysfunctional family, must fight a robot apocalypse amidst their much-awaited road trip to save humanity.
1h 54m | Comedy/Family | PG
Directed by: Michael Rianda, Jeff Rowe | Starring: Abbi Jacobson, Danny McBride, Maya Rudolph, Michael Rianda, Eric André, Olivia Colman, Fred Armisen, John Legend
---
My Neighbor Totoro
Two sisters relocate to rural Japan with their father to spend time with their ill mother. They face a mythical forest sprite and its woodland friends with whom they have many magical adventures.
1h 26m | Fantasy/Comedy | U
Directed by: Hayao Miyazaki | Starring: Noriko Hidaka, Chika Sakamoto, Hitoshi Takagi, Shigesato Itoi, Sumi Shimamoto, Tanie Kitabayashi, Toshiyuki Amagasa
---
Nimona
A knight is framed for a crime he didn't commit, and the only person who can help him prove his innocence is Nimona, a shape-shifting teen who might also be a monster he's sworn to kill.
1h 41m | Fantasy/Adventure | PG
Directed by: Troy Quane, Nick Bruno | Starring: Chloë Grace Moretz, Riz Ahmed, Eugene Lee Yang, Frances Conroy, Lorraine Toussaint, Beck Bennett, RuPaul
---
Ponyo
Sosuke rescues a goldfish trapped in a bottle. The goldfish, who is the daughter of a wizard, transforms herself into a young girl with her father's magic and falls in love with Sosuke.
1h 43m | Fantasy/Adventure | U
Directed by: Hayao Miyazaki | Starring: Cate Blanchett, Noah Cyrus, Matt Damon, Tina Fey, Liam Neeson, Betty White, Lily Tomlin
---
Apollo 10 1/2: A Space Age Childhood
A man narrates stories of his life as a 10-year-old boy in 1969 Houston, weaving tales of nostalgia with a fantastical account of a journey to the moon.
1h 38m | Drama/Adventure | 12
Directed by: Richard Linklater | Starring: Milo Coy, Jack Black, Zachary Levi, Glen Powell, Josh Wiggins, Lee Eddy, Bill Wise
---
The Summit of the Gods
Japanese photo reporter Fukamachi accidentally comes across a camera that may well have belonged to Mallory, a famous mountaineer who disappeared in 1924. However, a stranger comes along and takes the camera before Fukamachi can see the film.
1h 35m | Drama/Adventure | 12
Directed by: Patrick Imbert | Starring: Éric Herson-Macarel, Damien Boisseau, Elisabeth Ventura, Lazare Herson-Macarel, Kylian Rehlinger
---