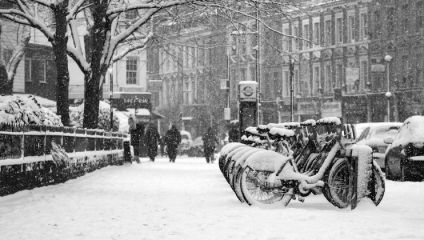 Wrap up warm for snowy sports and ice-cold activities across the UK!
Winter is upon us; the nights have grown longer and the days frosty as ever. As easy as it might be to make a date with your sofa and watch Netflix for three months, the UK offers a wide range of exciting winter sports and activities to try your hand at. Wrap up warm for these thrilling days out!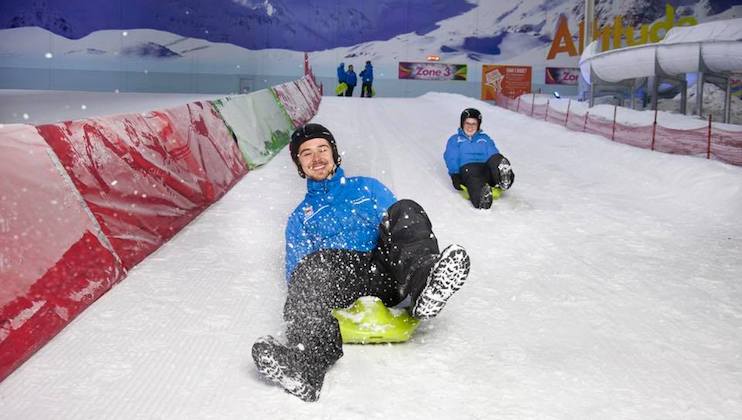 Image credit: Chill Factore Manchester
---
Indoor snow sports
Building snowmen, sledging and snowball fights aren't a certainty each year here in the UK; whatever small amounts of snow fall are often washed into sludge by the ever-present British rain. However, you'll find multiple locations across the UK that offer snow thick enough to ski, snowboard and sledge to your heart's content! Head to Manchester's Chill Factore for an exhilarating snow session for visitors of all ages. As the UK's longest real snow slope (180m) there's space for beginners and pros to test their skills. Individuals can practice their snowy skills uninterrupted on the slopes, whilst lessons are on offer for those who've never skied (or snowboarded) before! For kids you'll find the extremely popular Snow Park Area which includes an ice slide, donuts and sledging racing slopes. The entire park is kept at a chilling -4°C, so be sure to bring hats and gloves along, wear suitable shoes or boots and rent out waterproof clothing! For more indoor snow sports visit Xscape in Castleford or Milton Keynes.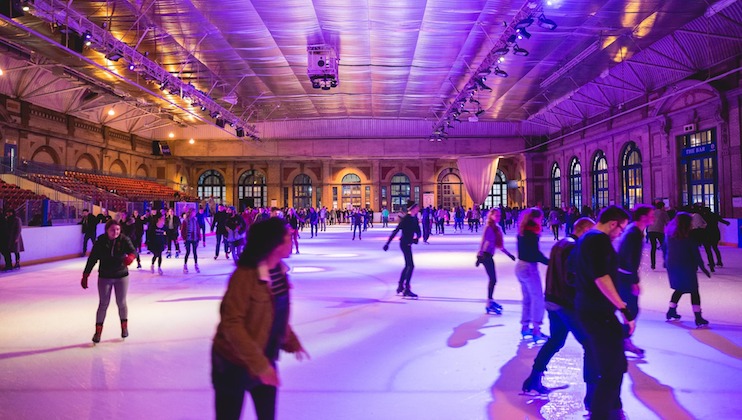 Image credit: Alexandra Palace via Facebook
---
Ice skating
One of the most popular winter activities is ice skating, and over Christmas you'll find plenty of festive pop up rinks across the UK. Check out our guide to 2019's Xmas Ice Skating in London and elsewhere in the UK, most of which can be enjoyed until early January. But when Christmas is over and the long months of January and February stretch out in front of you, head to one of the UK's many permanent ice rinks for a spin! Planet Ice offers an impressive 14 icy arenas across various locations in England, and you can find a full list of indoor ice rinks here. As for London, the ice rink at Alexander Palace is an impressive spot for year-round skating and Queens offers a fun-filled ice skating excursion just off Hyde Park! Practice your skills throughout the year and find yourself skilfully skating around the Christmas tree when the outdoor ice rinks of 2020 pop back up!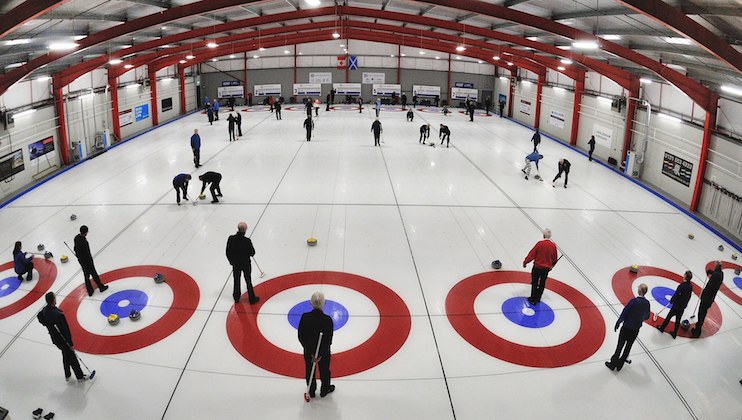 Image credit: Curl Edinburgh via Facebook
Curling
Try your hand at the popular winter sport of curling ahead of the Beijing Winter Olympics in 2022. Originating in Scotland, the sport is a game of precision, strength, fitness and, of course, fun! Perfect for those who don't have the balance (or strong ankles) for ice skating, curling is a game played on special flat shoes that let you slide across the ice. This team sport is played with two groups of four, and the aim of the game is to get the curling stone as close as possible to the target, which is 45km away. Naturally you'll find plenty of places to try out this Scottish sport in Scotland, including the Dundee Ice Arena, Curl Aberdeen and Edinburgh's Murrayfield Curling Rink. There's just one devoted curling rink in England: Fenton's Rink located in Tunbridge Wells. As for London, social curling can be enjoyed at Queens or at SFG Club at Roof East! Give it a go, you might even find yourself bringing home gold at the Italian 2026 Winter Olympics!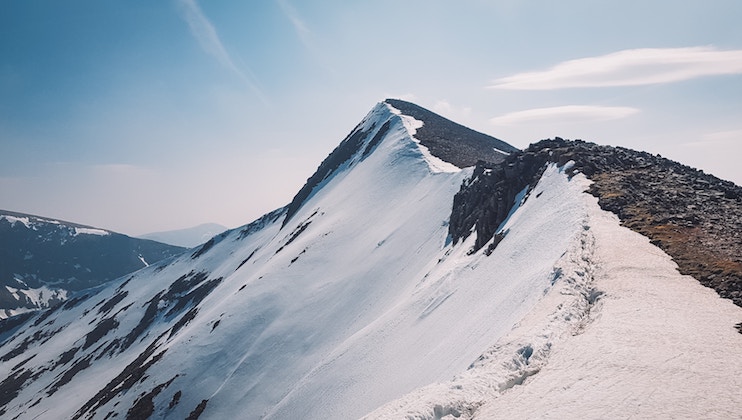 Image credit: Benjamin Sharpe on Unsplash
---
Snow shoeing
Fancy experiencing a winter hike up The Alps without leaving the UK? Snow shoeing in the North Pennines, Lake District and Scotland is an exciting opportunity to take in sweeping snowy landscapes from up high. Eden Outdoor Adventures offers guided tours and equipment rental for snow shoeing beginners. Spiky snowshoes have been in use for thousands of years and help you grip onto thick snow without sinking or sliding. Grab a pair of trekking poles to support you along the way and head out on a half or full day of snow shoeing adventure. The UK's fells and mountains are often topped with thick white snow, but of course each adventure is weather dependent! View their website and get in touch to book.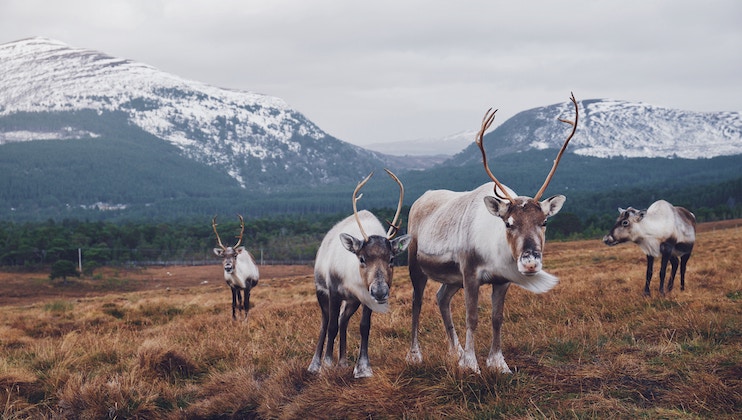 Image credit: Joe Green on Unsplash​​​​​​​
---
Visiting wild reindeer!
In Scotland, the Cairngorm's National Park truly is a go-to spot for winter fun. Outdoor skiing and snowboarding is a popular past time on the Cairngorm Mountain, and the National park boasts Britain's only free-ranging herd of reindeer to visit! The Cairngorm Reindeer Herd have been roaming the area since 1952 and are free to visit pretty much all year-round. A winter trip to visit these arctic animals is a brilliant pre-Christmas walk for all the family. Daily hill trips run each day at 11am and set off in (almost) every weather - so be sure to pack those wellies, woollies and waterproofs. Hand feeding these friendly animals is an unforgettable adventure, and you'll find heaps of exciting events in the run up to Christmas.