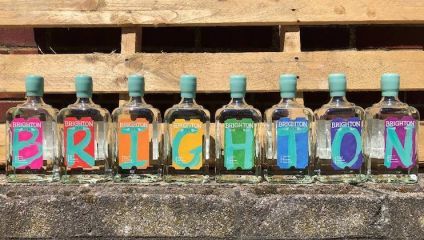 These beautiful places are definitely photo-worthy
Before covid, The lively town of Brighton was known for its nightlife, its quaint shops and its LGBT culture, and I'm sure it will be again, come this summer. Brighton also offers visitors some gorgeous viewing spots and plenty of opportunity to take some amazing snaps.
---
The North Laines
One of Brighton's moved lost features is also ones of its most eye-catching: The North Laines. These narrow streets are full of quirky shops (click here to see which shops are opening from the 12th April), cute cafes and tearooms, and market stalls. Head down Sydney Street for a classic Brighton shot of colourful houses and shopfronts, narrow pavement and an unusual hat or two!
---
Brighton Palace Pier
No trip to Brighton would be complete without a trip to Brighton Palace Pier. With its kitsch charm and decoration, there are many shops (open from the 12th April), stalls and viewpoints that are crying out for a photograph! You may even want to take a picture of your favourite people in one of the wooden cut outs that dot the walkway.
---
Brighton West Pier
Though a derelict pier does not sound the most obvious spot for a photograph, Brighton's West Pier somehow manages to look beautiful, wistful and little bit mysterious, making it perfect for a moody snap. Sitting in the water, the leftover structure stands stark against the skyline, making a wonderful backdrop for a couples' photograph or as a centrepiece all on its own.
---
The Rockery in Preston Park
If you venture away from the sea, a short walk can take you to Preston Park. In this spacious park, you'll be able to find the sloped garden known as The Rockery. Built in the 1930s, this charming garden is home to all sorts of flowers and foliage, and also has a little waterfall. Bringing together the English park with Japanese inspired design, The Rockery offers you plenty of opportunities for an eye-catching picture.
---
Devil's Dyke
For a more natural photograph, intrepid instagrammers might want to head slightly away from Brighton town to the beautiful hills of Devil's Dyke. This beautiful valley is the stuff of many legends and folklore, with many tales suggesting it is the work of the devil. There will be nothing scary about your pictures though, as you snap away whilst exploring and walking through the greenery.