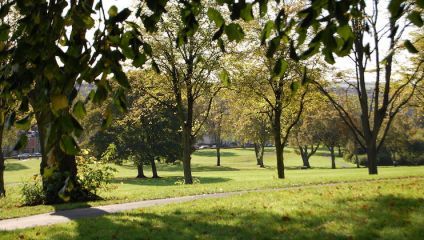 Summertime in Bristol may be enchanting, but it is also extremely transient. The beauty of the city tends to be enhanced by the rising temperatures, and this is especially true in areas of natural beauty where the air and your head both feel a whole lot clearer. There is a list of reasons longer than Park Street in answer to what makes Bristol special; one of these is that the bustling, chaotic areas are interspersed with miniature escapes courtesy of Mother Nature. Finding serenity in nature is priceless in more ways than one, and is fortunately very easy in this city – when you know where to look.
Abbots Pool is situated in Abbots Leigh - a picturesque village easily reached by crossing the suspension bridge and continuing along Abbots Leigh Road. Around a thirty-minute cycle or one-hour walk from the centre, a green oasis presents itself to you, and feels far too idyllic to be so near a large city. Picture a lush green forest with huge oaks and beech trees, along with a lake in the centre that makes swimming on a hot day feel like a dream come true. Floating amongst lily pads and alongside ducks is one of the best ways to unwind and take a step back from the rat race.
Image Credit: Vivienne, Abbot Pool
Brandon Hill is a park steeped in character that sits between Clifton and Hotwells, with multiple entrances from roads just off Park Street and also from Jacobs Wells Road. Having been a public space since 1625, Brandon Hill has been a popular spot to bask in the sun for many generations, giving off a festival vibe in the summer with lots of barbeques, beers, and reunions of friends. As well as the magic created by the crowds, there's a nature reserve, pond, play equipment, and steep hills for the brave to roll down. If you're not feeling too sun-sapped, embark upon the many steps to the top of Cabot Tower, where you can contemplate the sunshine-soaked sights of Bristol in the summertime from the perfect vantage point.
Image Credit: Heather Cowper, View from Brandon Hill
Greville Smyth Park is yet another escapism enabler. Previously a part of Ashton Court Estate, this park has a beautiful balance of awe-inspiring trees and stunning open spaces perfect for picnics. It's around a twenty-minute bus journey from the centre, or if you're feeling more active, a thirty-five-minute walk. One of the best things about Greville Smyth is its unique selection of play equipment, with some apparatus only suitable for teenagers and adults - ideal for indulging your sense of adventure post-childhood! Expect to scream on some of the larger swings and balancing structures before enjoying snacks and good conversation with friends against the beautiful backdrop.
Image Credit: Southville Calendar, Greville Smyth Park
And finally to Leigh Woods - a sprawling wonderland that lies adjacent to the suspension bridge, making it around an hour's walk from the centre. You will feel instantly relaxed as you are drawn into nature's plethora of sights and sensations, and that's all before you discover the magnificent walking trails and mountain biking routes. Many events are taking place throughout summer beneath the calming canopy, including a big tree climb on 31 July and a family woodland survival day on 31 August.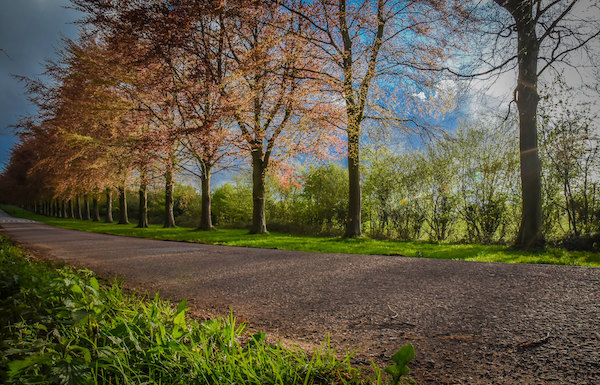 Image credit: Andrew Mclean via Flickr
With this guide at your green fingertips, you now have no excuse but to embrace the great outdoors and spend long lush days in settings bursting with wilderness instead of buses. Let yourself be healed by nature, just make sure you don't get sunburnt!