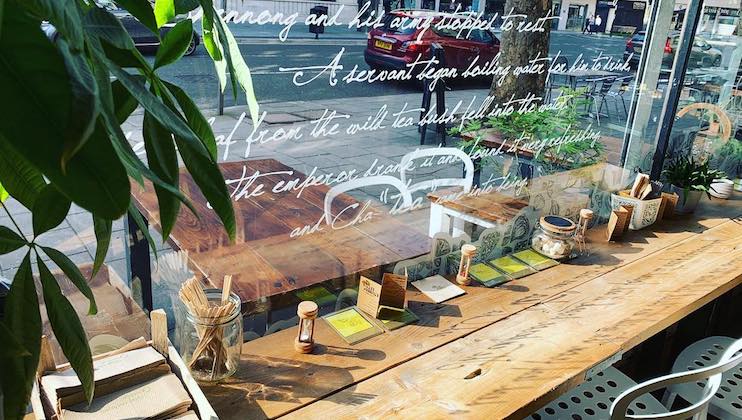 It's this time of year, following the unavoidable Christmas indulgence, when social media is teeming with people declaring their new year's resolutions - your friends are touting their new diets and queues of people signing up for the gym appear overnight. All in all, January can make for a pretty boring month for food as the 'new year, new me' mindset puts a stop to eating out at your favourite places. Luckily, Bristol is a city in which there are plenty of restaurants and cafés that cater for the healthier diet, which means that there are plenty of great places to eat out which won't break anyone's resolutions.
---
River Cottage Canteen
St. John's Court, Whiteladies Road, Bristol, BS8 2QY
Although Hugh Fearnley-Whittingstall's chain has a fair few indulgent options on the menu, it is also a great choice for healthy-eaters as they have numerous nutritious dishes on offer. Notably, the vegetable sharing dishes are packed with flavour whilst also being easy on the waistline. Favourites include: an artisanal vegetable board with hummus and onion seed flatbread and herby nutty quinoa and lentils. If you feel like slipping off the wagon just a little bit, then you could follow it up with one of their delicious desserts.
---
Workhouse Café
9-20 Perry Road, Bristol, BS1 5BG
Going out for breakfast can often mean a meal laden with fried food, which is not exactly conducive to a successful healthy diet. However, the Workhouse Café's menu is full of healthy options that mean breakfast dates with friends don't have to be something left in 2018. Their fantastic healthy breakfast and lunch options include the oh-so-instagrammable poached eggs and avocado puree on sourdough toast, homemade granola and an array of inviting salad bowls.
---
Beets 'n Roots
39 Cotham Hill, Bristol, BS6 6JY
As healthy as the name suggests, Beets 'n Roots is a haven for those looking to inject some wellbeing into their lifestyle. This cosy café's ethos is based on serving up wholesome vegetarian food with a focus on raw fruits, vegetables and wholegrains. The menu is full of delicious nutrient-rich foods such as fresh juices, smoothie bowls and hearty salads which mean it is a perfect choice for a healthy meal that will leave you feeling virtuous for the rest of the day.
---
Better Food
94 Whiteladies Road, Bristol, BS8 2QX
Better Food began as an organic delivery service in 1992, but has now expanded to include three health-food shops with café's that serve up tasty and healthy treats. On offer is a plethora of lighter salads, hearty stews and soups which are made daily on site. The deli also offers a range of locally produced ingredients including artisan cheeses, olives, cooked meats and other delights. The cafés are a great choice for a coffee or lunch break, and you can also stock up on nutritious foods which can form the basis of a healthy new year's diet.
---
Five Grains
39 Baldwin Street, Bristol, BS1 1RB
Five Grains is a fantastic option for those on a diet who are getting bored of the same limp salad every lunch time and want to try something new. The café specialises in Lebanese street food, particularly the Manouche, which is a pressed dough baked with wild herbs and topped with salad. Sweet versions are also available which are topped with natural ingredients such as nuts and honey. This café is also great for those who have chosen to give the vegan diet a go as the smoothie menu is full of wholesome, dairy-free options alongside juices and a range of interesting teas.