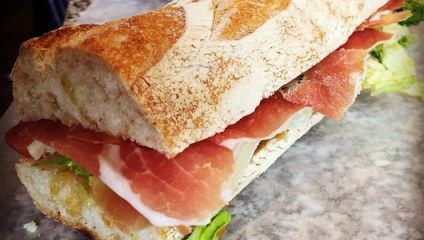 For all the Sandwich lovers out there, we've put together a guide to London's best butties…
There's never a bad time to sink your teeth into arguably one of the best culinary inventions of all time. We pound the city's pavements to round up the best spots to kick the Atkins diet to the curb and get your sarnie fix. Read on to discover London's top sandwich spots….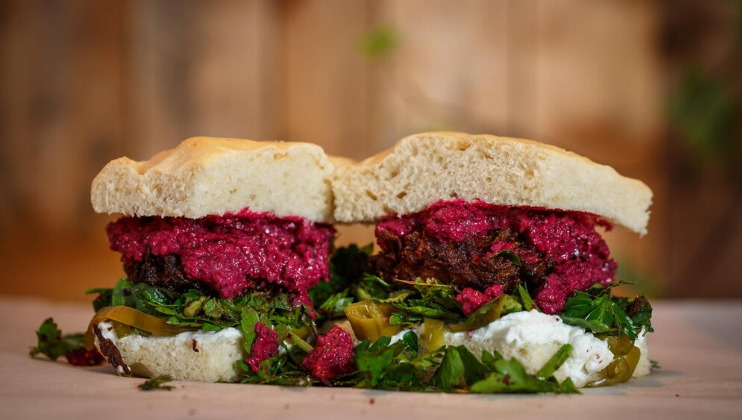 North
Any Northern-dweller worth his salt will tell you about Max's Sandwich Shop in Crouch Hill. It's the ultimate place to get your hands dirty with a ham, egg, and chip butty- it's no nonsense, packed with flavour and deliciously wholesome so get stuck in! However, if you find yourself in King's Cross looking for a spin on the breakfast classic, a bacon naan roll at Dishoom will definitely hit the spot.
If filling up on Indian cuisine makes you want to globe-trot with your tastebuds, then take a detour to German Gymnasium for a chicken schnitzel club or to Arepa & Co for a traditional Venezuelan filled pastry (we recommend you opt for a selection of their artisan cheeses).
Meat fans will love Edgware for her B&K Salt Beef Bar, the home of luscious, flavoursome, bright pink slabs of goodness to fuel your search for more sandwiches.
---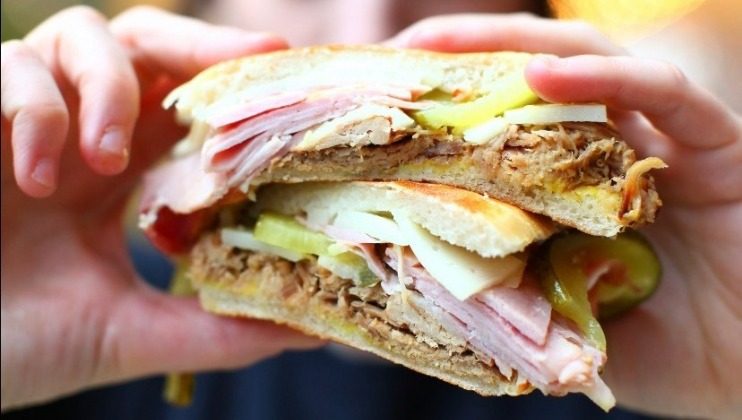 South
The South is all about warming up with a hot sandwich. Head to Waterloo's Cubana for a sizzling Cuban sandwich, made with free-range ham, Swiss cheese, and slow-roasted pork. For those still looking to fight off the chilly weather, a decadent grilled cheese at Kappacasein will make you feel warm and fuzzy all day. If you're particular about your heat, Bokit La can be found serving up generously-filled chicken, salt fish or vegan parcels, straight from Guadeloupe to Ovalhouse's theatre bar, among other locations throughout the city.
---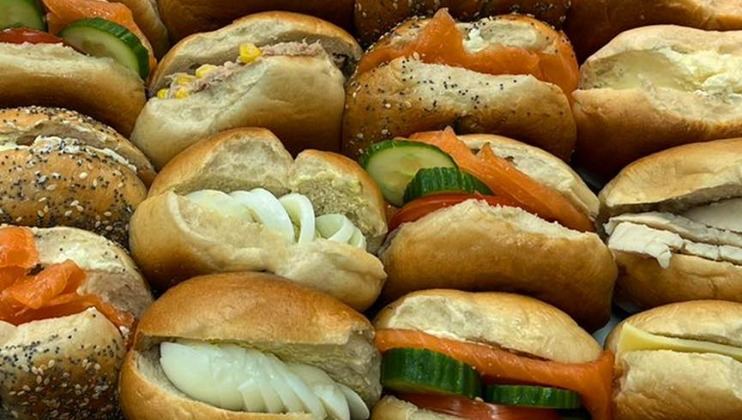 East
It would be foolish to talk about East London sandwiches without giving a nod to the iconic Beigel Bake. This glittering Brick Lane beacon is open 24/7, guaranteeing a consistent supply of proper salt beef bagels to keep you going from the morning shift through to the bar-crawl with vegan options too. Speaking of proper, you won't find a more Scottish haggis toastie than at Deeney's in Leyton, or a more Peruvian Chocharron sandwich (a simple, yet melt-in-your-mouth, marriage of confit pork belly and camote ketchup in a soft bun) than at Andina in Spitalfields. If you love cured meats, make sure you also stop by SpanDeli on Dalston Lane. For those wanting a classic, hearty bacon sandwich, St John's Bread & Wine is waiting for you.
---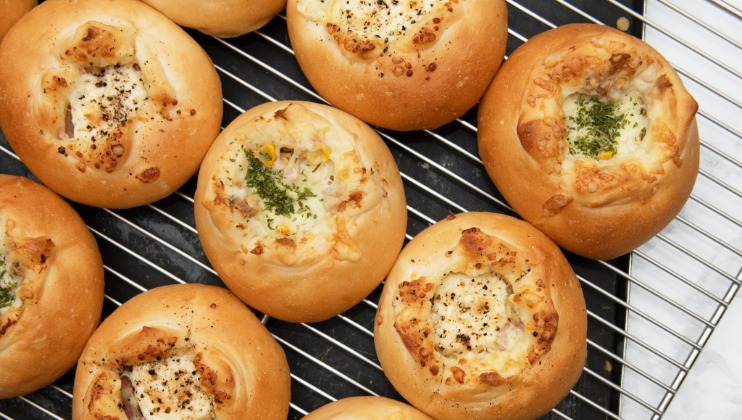 West
West London is also a culinary haven for anyone looking to travel the world in sandwiches. Mr Falafel will greet you at Shepherd's Bush Market with a fresh, healthy wrap, filled with the best Palestinian falafel. If you're really looking for something different, head to Ealing Broadway for some savoury Japanese pastries, buns and rolls at WA Cafe. The meat fixes can be found in a deep-filled artisan sandwich from Grove Park Deli in Chiswick or a slow-cooked pork bun from DF Tacos.
---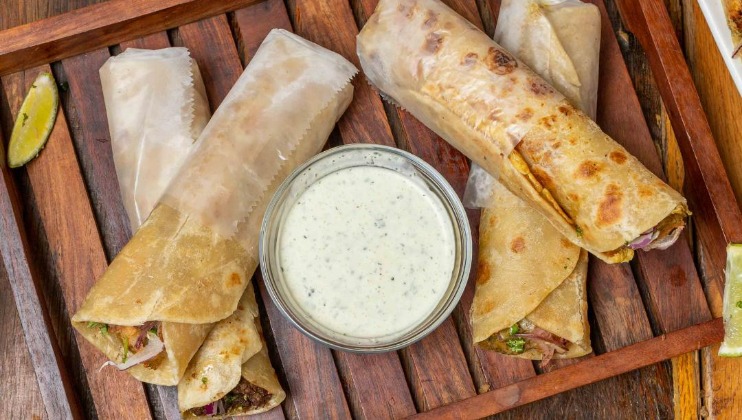 Central and All Over the Shop
Central London is the melting pot of the gastronomically weird and wonderful, so it's probably best to begin by lining the stomach with a light Vietnamese baguette at Holborn's Banh Mi Bay, or a spiced meat and veg paratha wrap at The Kati Roll Company. For seafood fans looking to upgrade from tuna mayo, pure hedonism comes in the form of a glistening lobster thermidor sandwich from the Gordon Ramsay Burger Bar at Harrod's, while Soho socialites are heading to Karl Marx's old home for a smoked eel sandwich at Quo Vadis. If you're feeling a bit fancy in Seven Dials, Compagnie des Vins Surnaturels is the perfect place to pick up a Posh Madame, stuffed with truffle ham and quail's egg. If you're really looking to push the boat out, a chopped liver or ox tongue sandwich from Tongue and Brisket will be right up your street.
---