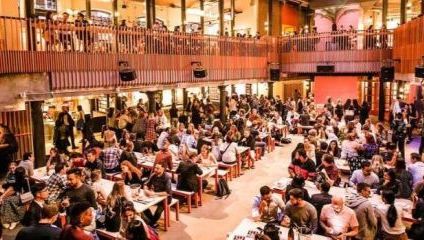 To locals and tourists alike, Covent Garden really does feel like the epicentre of London. Once the site of a bustling fruit and veg food market, the site has long since been modernised. With busy shopping areas such as Neal Street which happily accompany the historic Covent Garden Piazza.One new gem to the Covent Garden scene is the foodhall known as Seven Dials Market, which is housed in a former banana warehouse, and is now home to some 60 food stands, all vying for your custom! With all this contagious buzz, what are seven of the best bites to go for?
---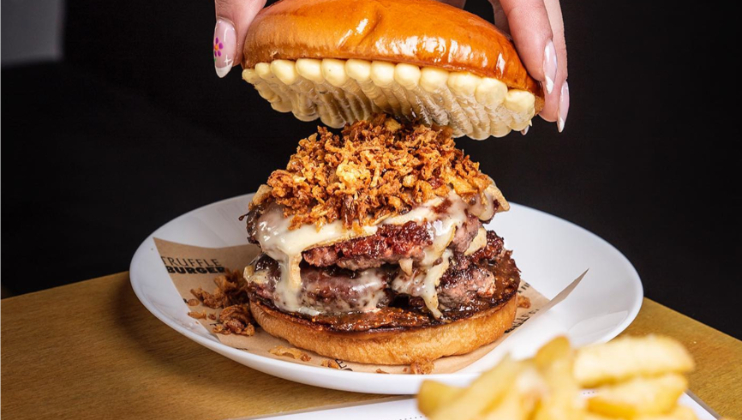 Truffle
'The Ultimate Finer Diner', Truffle London is a great first stop for a hungry punter. Shoot your attention straight for the titular Truffle Burger which features raclette cheese, beef, smoked bacon and of course - a decadent truffle mayonnaise served up on a fresh brioche bun. If you are really looking to truffle some feathers then add on the parmesan fries - just don't go looking for a calorie counter!
---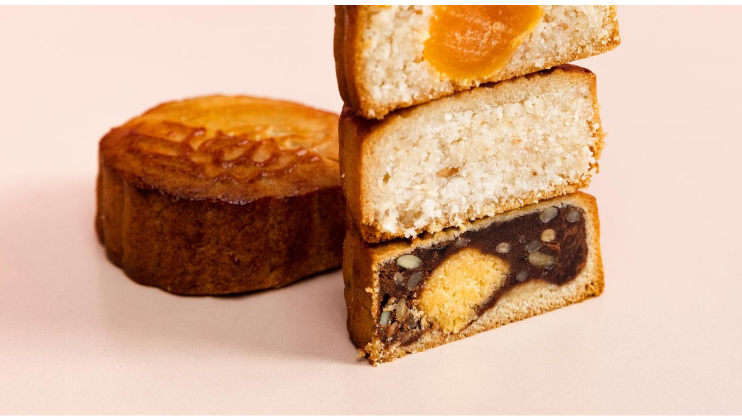 Yum Bun
Beginning life back in 2011, Yum Bun @yum_bun has some serious sticking power in the city's food scene - and it might be something to do with their signature 'Yumplings'. Described earnestly as 'fluffy clouds of flavour fusion', if you want to taste the true pioneers of London's bao market - this is the place!
If you are a meat eater, order the pork belly bao for some truly decadent eating.
---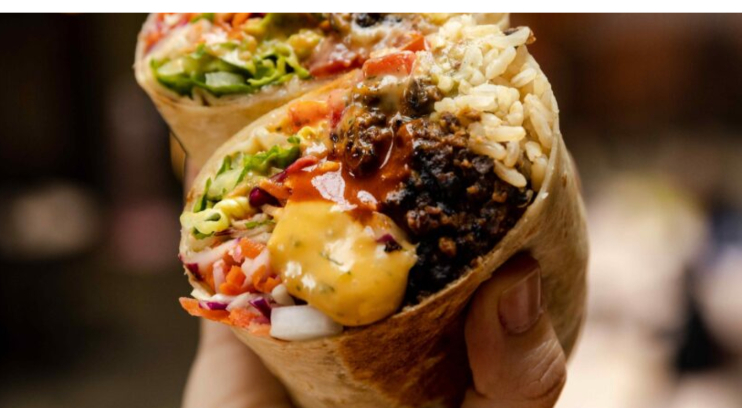 Club Mexicana
Pushing some seriously big flavours, Club Mexicana specialise in vegan-mex and stlill operate their first location in Seven Dials Market. Expect volumes of Cheezeburger tacos (dairy-free), nachos, and burritos - all infused with the wonderful flavours we all know and love - crispy corn or spicy sauce! We'd opt for the fully loaded nachos!
---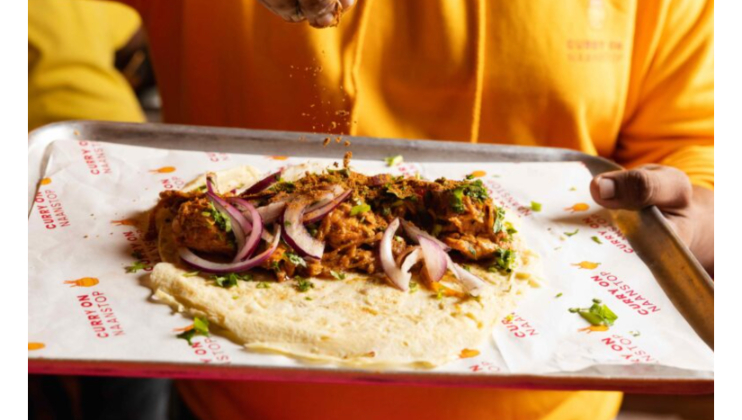 Curry on Naanstop
Recognised as Britain's Top Takeaways on BBC 1, owners Swati and Karthikk missed the food of Mumbai and were stuck as to where to find it in London. Enter Curry on Naanstop, a passion project that is packed with flavour. Figuring out what to order? Go for the pav bhaji with warm bread rolls…
---
Oshpaz Dumplings
Dump whatever you are carrying and head over to Muzaffar Sadykov's delicious creation Oshpaz Dumplings. Serving up authentic Uzbeki food with style and panache with the flavours of the silk road, Muzaffar's punchy beef dumplings are to die for. A popular spot!
---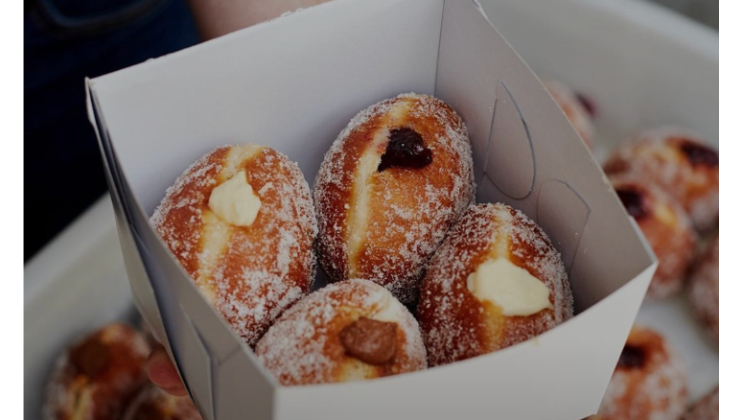 St John Bakery
St John Bakery deliver their doughnuts from across the river on a twice-daily basis - all in the name of fresh doughy bite! Not floating your boat? Try the excellent Eccles cake, or for more of a savoury hit - opt for the Lancashire Cheese from Neal's Yard Dairy paired with some tangy sourdough…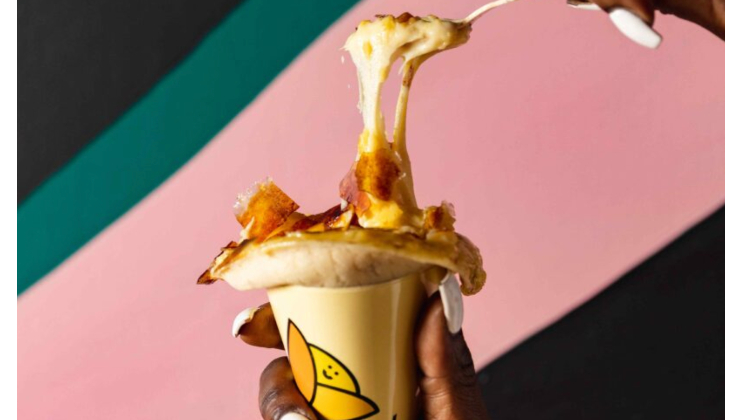 Boolay Crêpes
Hosted in the Cucumber Alley section of the market, Boolay Crêpes was created by foodie Sammie Le. What's up for tasting? Crême brûlée crêpe cones - that's what. This is a dessert that nobody knew they needed but if you're always looking for the next best new thing - this could just be it.
---