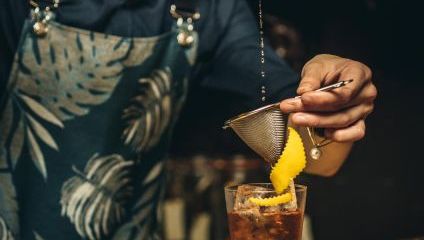 Less hipster and more hip, the East End has still got it! Here are the best bars in Shoreditch...
Shoreditch has elevated itself over the years into becoming one of the most frequented, bustling and bar-filled parts of the city and it shows no signs of slowing down. With a bar (or 5) on every street, it can sometimes be the place that we hate to love, but there's one thing we can assure you of, there's a bar here for every occasion, vibe and outing. The real question is which is the best? We've explored the hundreds of venues to concoct a list of the best places in Shoreditch to sip some tipple at, so get out there whilst the night is young- you've got a lot to get through!
---
Nightjar Shoreditch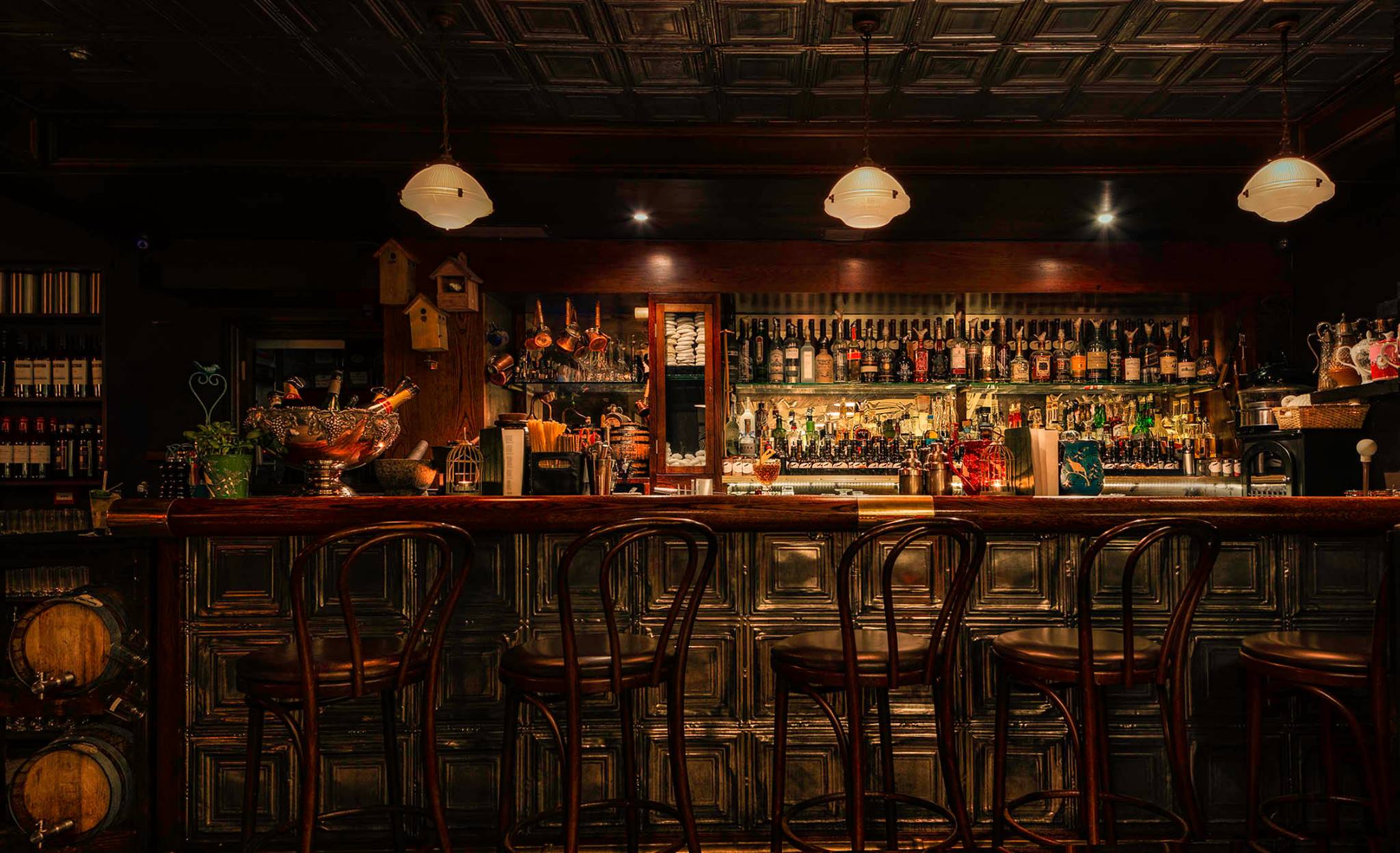 129 City Rd, London EC1V 1JB
If you thought speakeasies were long gone, think again. Nightjar has been a bit of a legend when it comes to this. A dimly-lit, intimate clash between swanky cocktail bar and old-school haunt serves the perfect answer to a cosy evening equipped with live music (mainly jazz and blues), sensational cocktails and a prohibition-feel era atmosphere. The entry process is fun too- knock on the secret door to enter... but be aware that if you don't make a reservation, there's no entry; and if you don't show up to your booking, your card gets charged. So in layman's terms, you've got to be sure you want to go.
The menu is stacked with innovative cocktails that can be explored in subcategories from prohibition to post-war options. There's also a small selection of nibbles to accompany your drink if the drinks go to your head. Pair this with an endless list of events and you're set up for a perfect night!
---
<> Callooh Callay >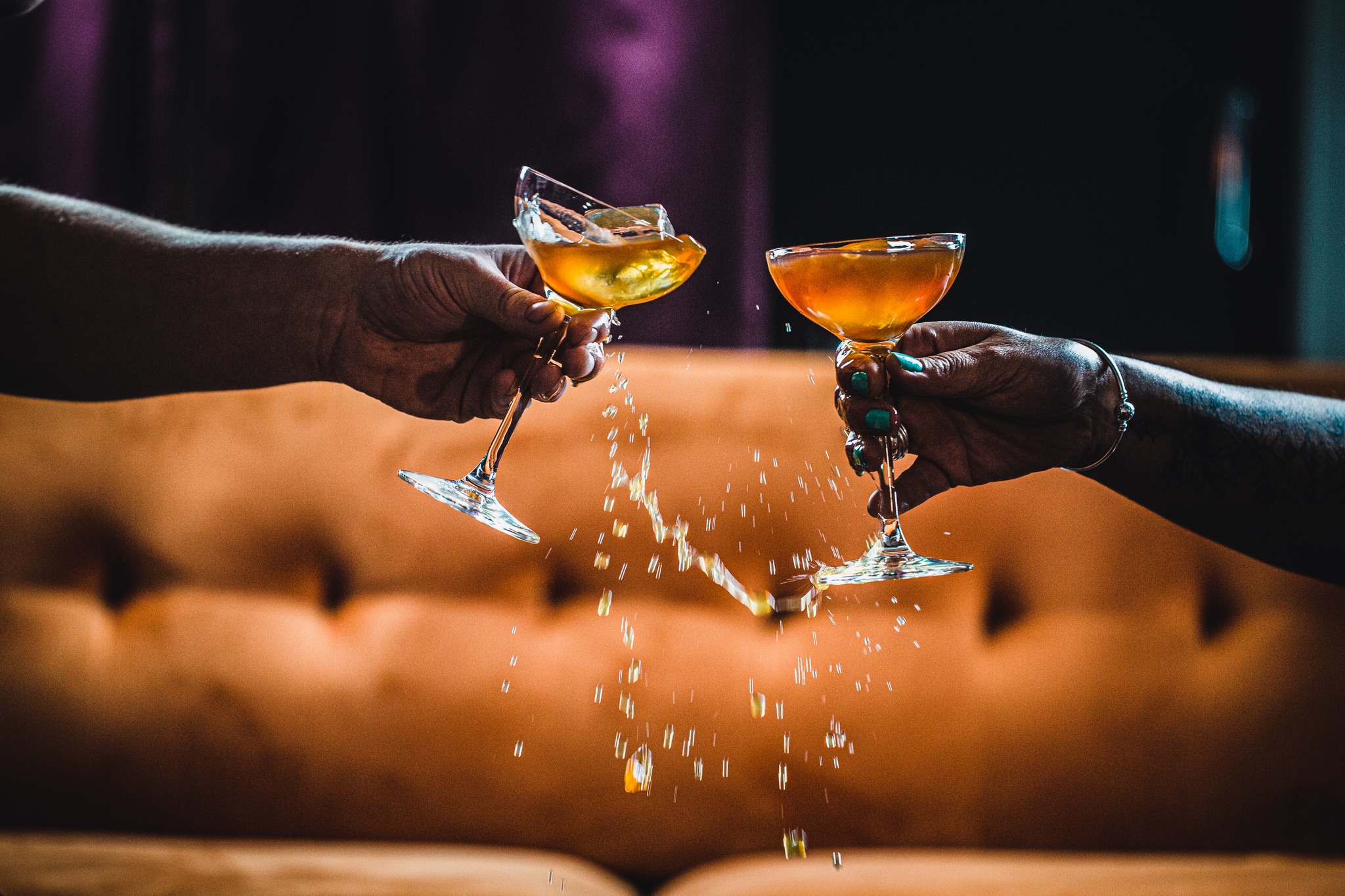 65 Rivington St, London EC2A 3QQ
Callooh Callay hopped on the scene in November 2008 before the cocktail bar scene exploded in Shoreditch. Their aim was to create a space that delivered high quality drinks and service without the pretentiousness that was apparent on the west end at the time. Famed for being more of a 'cocktail institution', their menus are award winning and have been carefully curated to be innovative yet on-point with flavour and aesthetic. Quirky takes on classic favourites and on-the-nose names to help with your selection are apparent throughout all of their £12 cocktails. Accompanied with small plates to help match the drinks or simply satiate the appetite that a couple of cocktails can work up; the delicious nibbles are a perfect addition to any evening at Callooh Callay.
When it comes to the interior, there's an Alice In Wonderland/ Narnia element presented, with the menu being housed in an empty cassette tape, a second bar behind a 'hidden' wardrobe door decorated in a 70's clad pad style and a toilet behind a 'secret' door too (not our favourite when you've really got to go), there's a gimmicky, fun element to this bar that makes the atmosphere as playful as it is, dare we say it, cringy. But all of this aside, one thing you can guarantee is that Callooh Callay has worked hard to make their establishment fun, comfortable, and a safe haven from swarms of stag do's and loud crowds.
Callooh Callay also offers masterclasses so that you can re-create their crazy cocktails from the comfort of your own home, starting from £40 per person. Saves on the expensive weekends too. Book yours here.
---
Black Rock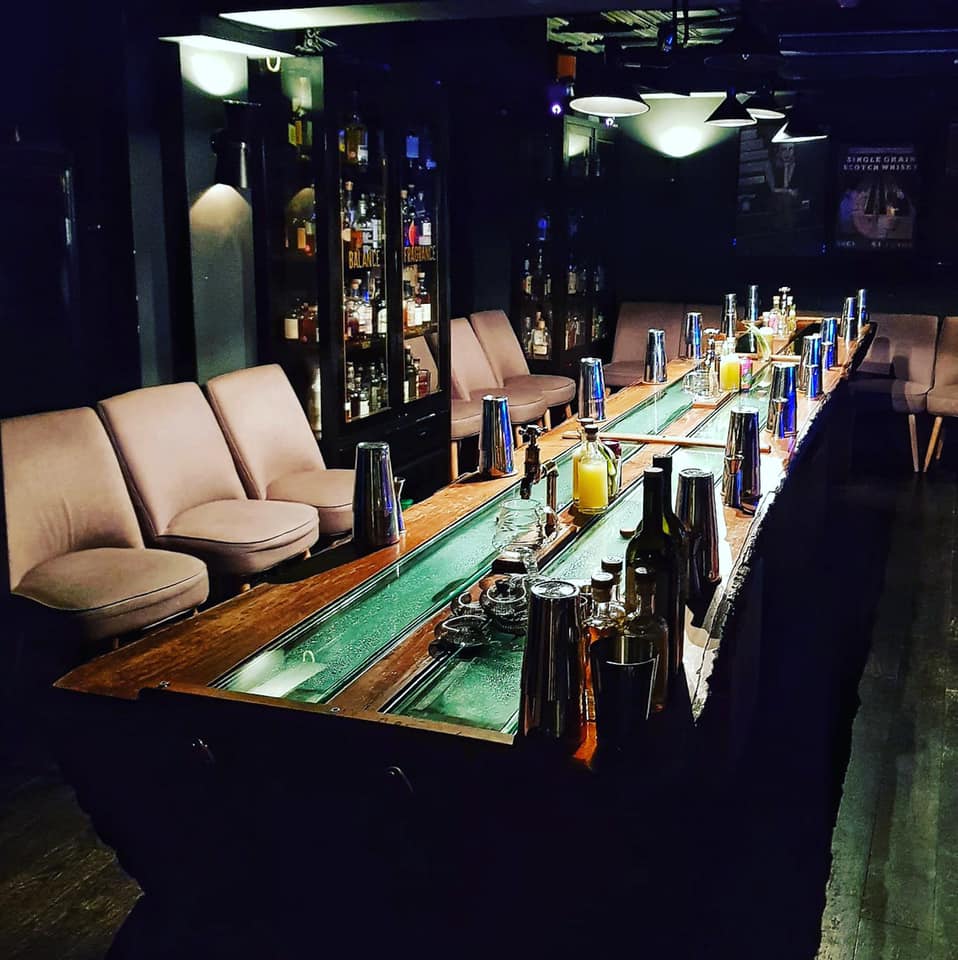 9 Christopher St, London EC2A 2BS
Got a thing for whisky? Then Black Rock might just be the place for you. This small, London basement space was named the best specialist bar in the UK for four years in a row and carries the essence of a dingy, small Tokyo bar with heaps of character and drinks to match. Here, whisky never looked so good. Tucked away a short walk from Liverpool Street station, Black Rock is the brainchild of Tristan Stephenson and Tom Aske, the guys behind Whistling Shop featuring the trunk of a huge 185 year old oak tree that's glass topped with two booze-filled rivers hewn into the wood, trickling around between the surface. One side features 'Cherry River' (bourbon and morello spices) with the other having 'Table Whisky', with a different label being added each week to create and ever evolving house blend - all the more reason to frequent then we say.
It may not be the place to grab a cheap Lychee Martini, Black Rock makes up for its lack of choice in extensive Whisky, so if you're looking to try something new or learn about the age-old craft of whisky making, this is the place. With blending classes available too, you can snap up the opportunity to make your very own bottle of whisky, for yourself or a loved one, and take it home with you! Book here.
---
Golden Bee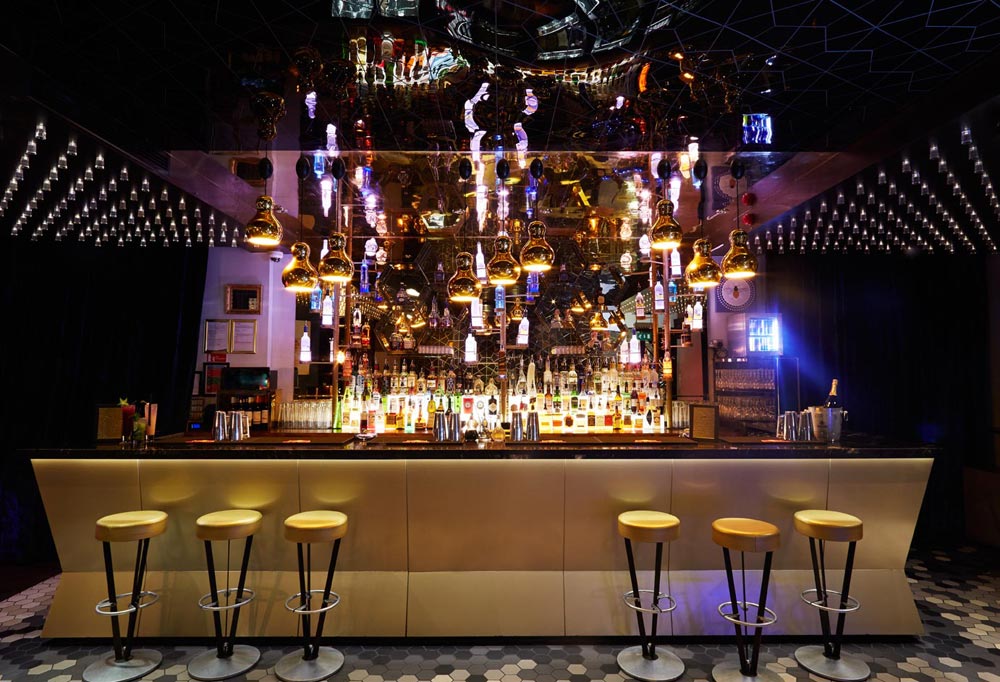 Singer St, London EC1V 9DD
Spring is upon us, and with good weather ahead (we hope) it's time to start seeking out the rooftop bars and make the most of our sunshine. Golden Bee lounge is a self proclaimed 'oasis of excitement and elegance in London' and whilst we do think that might be a slight overstatement, we concur that it absolutely is one of the best bars in Shoreditch. No question. It features three floors of space (perfect for when it's a little chiller) and an optimally located rooftop terrace, made for all weathers and just a short walk from Old Street tube station.
Offering a relaxing setting during the week, kick back on the lounge sofas and get cosy under a blanket but make the most of it; because when the weekend comes around, Golden Bee transforms into a lively cocktail bar and club, DJ's crank up the music and blast tunes late into the nights for you to shake your tailfeather to. For a place that's more atmospheric as opposed to drinks-focused, Golden Bee has a wonderful selection of cocktails, drinks, happy hour options and comfort food to choose from that carry you through the night.
---
Happiness Forgets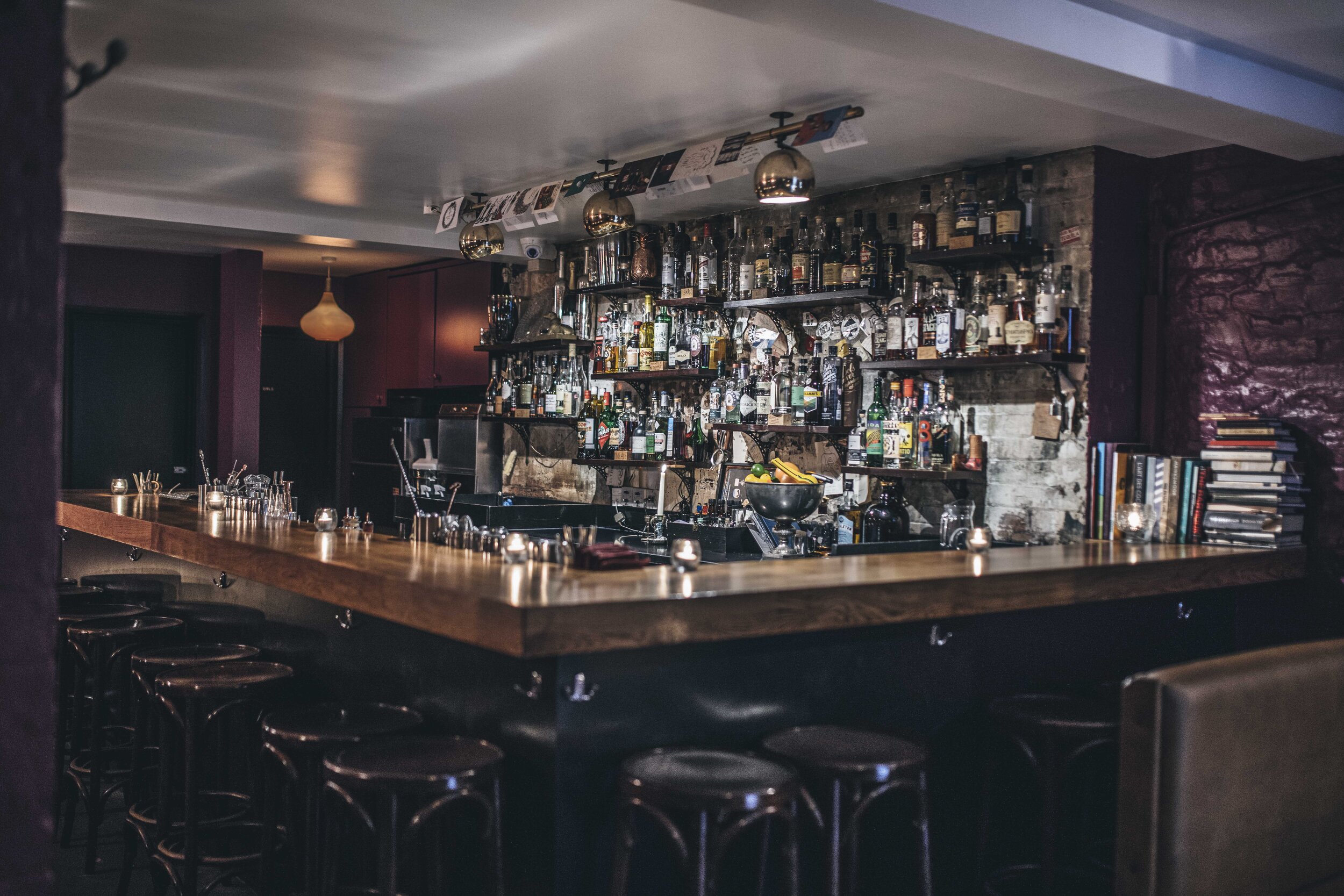 8-9 Hoxton Square, London N1 6NU
Focused on the fundamentals, Happiness Forgets, unlike the name is set on providing its patrons with cocktails filled with flavour that will have you smiling from ear to ear, you might forget the night if you get a little ahead of yourself though. The cocktails here hit the nail on the head, the service is friendly and there is a relaxed vibe that is perfect for a chilled weekend outing. There's not much on the website that gives away what goes on here; but there's a notoriety of it being difficult to grab a spot so make sure you book in advance.
Whilst the menu is relatively restricted, it's safe to say that their liquor cabinet isn't, so if you're looking for something that's not written down, the nifty bartenders are happy to nip you up something special to suit your taste. And as the website states, 'great cocktails, no wallies' need we say more?