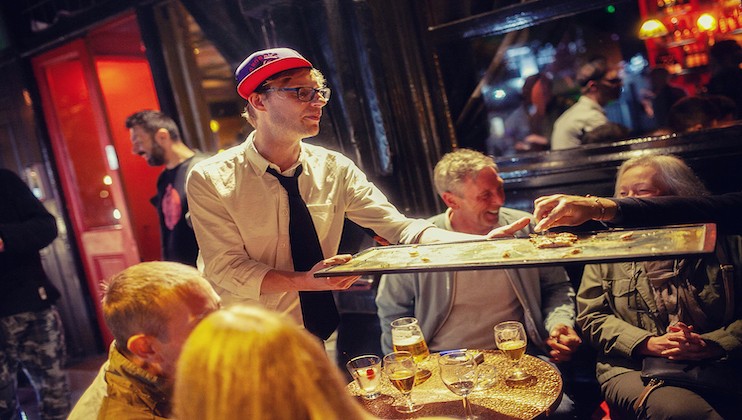 Shake up your nightlife game and hit the dance floor with our guide to London's most fabulous trans clubs and events!
Welcome to the ultimate guide to London's fabulous Trans Clubs and Events scene – where the city's LGBTQ+ nightlife truly shines, and inclusivity takes center stage! Whether you're trans, an admirer of fabulousness, or just curious about the hottest spots in town, London has you covered. In this journey through the glittering streets of the capital, we'll unveil the hidden gems and iconic venues that make the city's transgender nightlife second to none.
---
The Wayout Club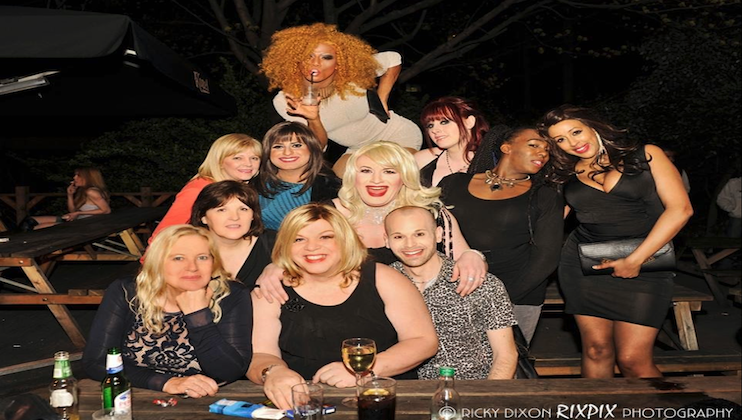 White Swan, The, 556 Commercial Rd, London E14 7JD
Kicking things off with a trans-specific venue, The Wayout Club is not your run-of-the-mill nightspot – it's a glittering gem in the city's nightlife crown, a haven of acceptance, and a beacon of fabulousness. For over two decades, this iconic venue has been lighting up the night with its unwavering commitment to inclusivity and diversity. Imagine a place where everyone can be their true selves, where the music is hot, the laughter is infectious, and the dance floors are always moving. The Wayout Club is not just about clubbing; it's an experience. From cabaret performances starring dazzling drag queens and kings to sensational burlesque acts that'll leave you spellbound, they've got it all. And if you're eager to hit the dance floor, rest assured – the DJs here know how to keep the party going all night long. Keep an eye on their calendar for upcoming trans-specific events that celebrate individuality and diversity like never before. With friendly staff, top-notch security, and an atmosphere that radiates warmth, The Wayout Club welcomes you to step inside, be yourself, and dance the night away. London's best-kept secret? Perhaps. London's most inclusive party destination? Definitely.
---
Roma Trans Club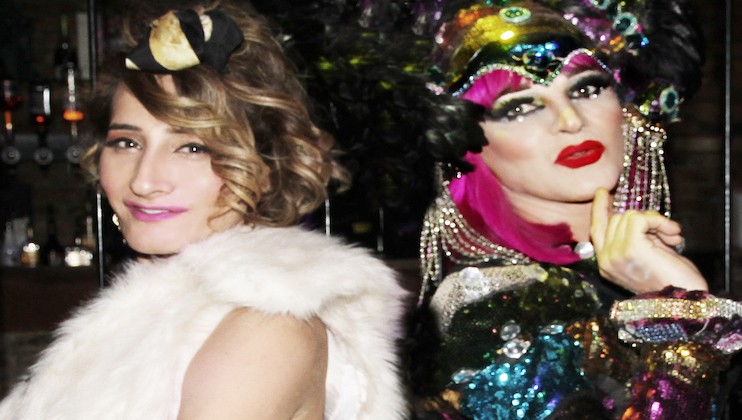 Event
Get ready to embark on a twice-a-month journey of fabulousness at the Roma Trans Club in London! With a calendar that's jam-packed with electrifying events, this night is where the party truly never stops. From the moment the clock strikes 10:30 PM until the early hours of the morning, Roma Trans Club transforms the Bunker Club into a playground of diversity and acceptance. The best part? Ladies get in free until midnight, and gentlemen can join the festivities for just £30 all night long. No last entrance time is set, and there's no dress code, but we do suggest dressing to impress – after all, who doesn't love a little attention? The club's commitment to safety is commendable, with round-the-clock surveillance cameras ensuring everyone's well-being.
But what truly sets Roma Trans Club apart is its founder, the fabulous Alekssandra Ceciliato. Alekssandra's infectious warmth and energy infuse every corner of the club, making it a place where judgment is left at the door, and fun is the name of the game. Roma Trans Club's journey began in 2012, and despite humble beginnings, it has evolved into a thriving hub for the trans community and their admirers.
So what can you expect when you step into the Roma Trans Club? An unforgettable night fueled by energy, joyful people, and, of course, incredible music. The club's unique tribal remix beats will keep you moving all night long, making it a standout in London's club scene.
---
The Cock Tavern
340 Kennington Road, London, SE11 4LD
Whilst not being Trans-specific, The Cock Tavern beckons you with its unique blend of tradition and fabulousness that's bound to leave you thirsting for more. This ain't your average pub, folks. It's a free-spirited Free House, where the drinks are as refreshing after a long day at work as they are when the clock strikes midnight. With an eclectic mix of beers, wines, and cocktails that could turn anyone into a happy hour enthusiast, it's the perfect spot to quench your thirst and your desire for something out of the ordinary. But what truly sets The Cock Tavern apart is its weekly cabaret performances, featuring some of London's most sensational queens and kings. It's not just about grabbing a pint here; it's about experiencing a slice of fabulous nightlife you won't find anywhere else in the city.
---
Gaff Party
Event at Zodiac Bar, 119 Hampstead Road, London, NW1 3EE
Step into the glamorous world of Gaff Party, where fabulousness knows no bounds, and everyone is invited to the party of the year! Held on the third Friday of each month, Gaff Party (a dedicated trans party) at the Zodiac Club is your ticket to a night filled with glitter, glamour, and jaw-dropping performances. Picture this: a fantastic fashion show, dazzling acts that will leave you spellbound, and even the chance to win some fabulous cosmetics and trans lingerie. This is not your ordinary night out; it's a spectacular extravaganza that promises to leave you craving more. So, mark your calendars and reserve your tickets in advance on Eventbrite because Gaff Party is where London's nightlife truly shines!
---
The Royal Vauxhall Tavern
372 Kennington Ln, London SE11 5HY
When it comes to legendary LGBTQ+ venues, the Royal Vauxhall Tavern stands as both resilient and iconic. This establishment, dating back to 1863, has not only weathered the storm of property developers but has also secured a Grade II listing and 'Asset of Community Value' status, thanks in part to the unwavering support of the RVT Future campaign. It's not trans specific, but stands as a beacon of the LGBTQ+ community. What makes the Royal Vauxhall Tavern truly special is its ability to seamlessly blend rich history, where legends like Princess Diana and Freddie Mercury have left their mark, with cutting-edge queer club nights like Duckie and Bar Wotever, run by London's very own 'Night Czar,' Amy Lamé. Whether you're in the mood for a fabulous drag show, a night of fetish fun, or the pop-tastic 'Push the Button,' the RVT has it all. It's not just a venue; it's an essential stop on London's LGBTQ+ scene, promising unforgettable cabaret, mesmerizing performances, and, of course, a bloody good time.
---
Horse Meat Disco
Event at Eagle London: 349 Kennington Ln, London SE11 5QY
What makes Horse Meat Disco so special is their unapologetic celebration of music as the ultimate catalyst for joy and self-expression. Over their 16-year journey, they've become a global sensation with monthly residencies in Berlin, New York, and Lisbon, in addition to their iconic London roots. From their inception at the NYC Downlow in Glastonbury to their appearances on Rinse FM and even a Channel 4 slot, their infectious energy and passion for disco have made them an unrivaled force in the genre.
Now, in Act Three of their glittering story, Horse Meat Disco is set to release their debut artist album, "Love and Dancing," a testament to their creative evolution. It's a record that pays homage to disco's past while boldly forging a future of its own. In a world that's tested the limits of joy and connection, Horse Meat Disco stands as a beacon of unity and celebration. They believe in the power of the club as a place to shed your worries, embrace your true self, and dance the night away.
---
Two Brewers
114 Clapham High Street, London, SW4 7UJ
In the colorful landscape of London's LGBTQ+ scene, The Two Brewers Bar in Clapham is the veritable jewel in the crown. This iconic establishment has been a beloved fixture of the community since 1981, proudly serving the LGBTQIA+ community for over 40 fabulous years. Known for its glittering cabaret extravaganzas, including unforgettable drag performances, lip-sync battles, karaoke showdowns, and quiz nights, The Two Brewers is the place to be for those seeking non-stop entertainment. It's a venue that truly caters to all tastes, with a diverse lineup of events that includes comedy, burlesque, live music, and DJs, ensuring there's something for everyone to enjoy. As if that weren't enough, The Two Brewers is also associated with Clapham's Pride, a testament to its dedication to creating a safe and inclusive space where everyone can come together and have a blast.
---
Queen Adelaide
483 Hackney Road, London E2 9ED
The Queen Adelaide is a former lapdancing bar that's become a shining beacon of inclusivity in London's East End. Its kitschy, camp, and cozy ambiance, adorned with fairy lights and quirky treasures, sets the stage for unforgettable nights out. Run by the same team behind The George & Dragon, this pub plays a vital role in keeping the LGBTQ+ spirit alive in the area, filling the void left by shuttered venues like The Nelson's Head and Joiners' Arms. Here, you'll find an eclectic mix of patrons, from local art students and fashion-forward trendsetters to romantics seeking dimly lit booths for memorable first dates. The basement's mirrored walls harken back to its strip club days, making it a perfect spot for a tipsy boogie on the dance floor. The Queen Adelaide's lineup of weekend club nights caters to diverse tastes, from sweaty R&B dance parties to fabulous celebrations of French pop divas.
---
Zodiac Bar
119 Hampstead Road, London, NW1 3EE
You've read about Gaff party earlier, and now it's time to dive deeper into the venue in which it resides: Zodiac Bar. More than just a gay bar, it's a vibrant and exclusive home for the LGBTQ+ community and their allies. Nestled in the heart of London's rich queer culture, Zodiac invites you to join them and experience the rainbow that never ends! From club nights to comedy, drag shows, and karaoke, their diverse range of events ensures that there's never a dull moment. On Thursdays, they host Trans night, creating a welcoming space for the trans community and its allies to come together and celebrate. With their friendly vibes and attitude-free atmosphere, you're guaranteed to leave with new connections and unforgettable memories.
---
She.World
6 Leytonstone Rd, London E15 1SE
She.World, the ultimate transgender club in Leytonstone! This homely, secure, and intimate venue is your oasis, where you can be your authentic self without fear of judgment. Whether you're a member of the transgender community or one of their cherished admirers, She.World welcomes you with open arms. Here, you can dress as you please, dance your heart out, and connect with fellow attendees who are eager to listen and share. Imperfections are celebrated here, and you're encouraged to embrace your true self. Sing your heart out, act out your deepest desires and fantasies, and let the night take you on a journey of self-discovery. She.World is not just a club; it's a place where you can play, socialize, dance, sing, drink, eat, and, most importantly, be yourself.
---
KU Bar
KU Bar: 30 Lisle St, London WC2H 7BA
Ku Bar is where glamour meets diversity in the heart of London's Soho, just a stone's throw from Chinatown. They are an LGBTQ+ hotspot spanning three fabulous floors and is a favorite among the stylish, image-conscious, and delightfully camp-friendly crowd. On the ground floor, you'll find a modern and vibrant bar space with video screens playing the latest chart hits, setting the perfect atmosphere for mingling and sipping cocktails. But the real magic happens downstairs in Ku Klub, a clubby-style DJ-driven basement bar, revamped in October 2022. Join them for drag cabaret every Wednesday with the fabulous Bombshell!