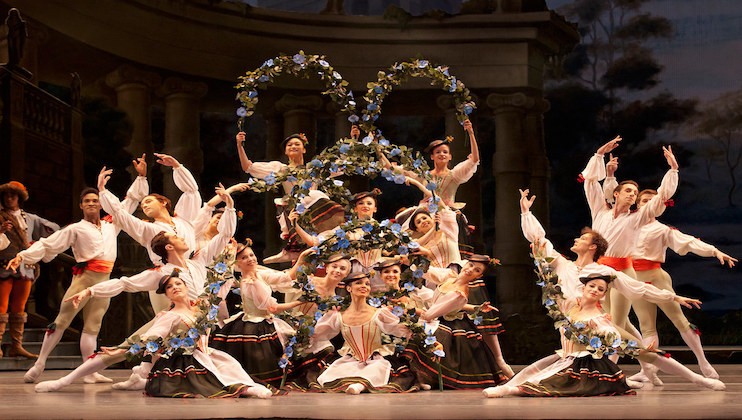 Here are the hidden gems of London on a shoestring budget! We unveil a treasure trove of cost-effective and free activities that will let you experience the best of this good ol' London without breaking the bank...
Broke in the Big Smoke? Fear not, because we're here to prove that you don't need to cough up a king's ransom to have a royally good time in London! Forget about your bank account, because we've curated a list of wallet-friendly wonders that will leave you grinning from the Shard to Shard. Whether you're itching to ride a pedalo, twirl your way through the night, slurp oysters, or soak up the city's finest culture, we've got you covered. Don't let your cash cry for mercy; let's embark on a journey to unearth the best cheap and free stuff that the capital has up its well-tailored sleeve!
---
British Museum: FREE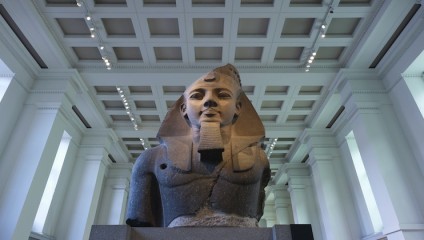 Great Russell St, London WC1B 3DG
Step into a time-traveler's paradise at the British Museum, where you can immerse yourself in two million years of human history, art, and culture, all without spending a quid! All you need to do is book your free ticket on their website and you can set off on your adventure. Once inside, you'll come face-to-face with extraordinary artifacts, like the legendary Rosetta Stone and the iconic Parthenon sculptures. Feeling adventurous? Upcoming exhibitions, such as "The Citi exhibition China's hidden century" (18 May – 8 October 2023) and "Burma to Myanmar" (2 November 2023 – 11 February 2024), promise to add a dash of intrigue to your cultural escapade. So, set your sights on Bloomsbury and unlock the secrets of history without unlocking your wallet!
---
Buzz Bingo: £5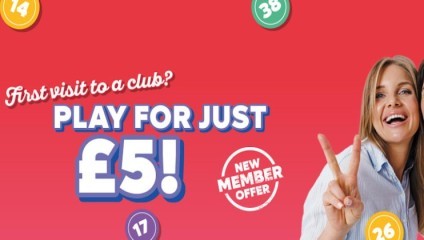 50 Mitcham Road, London, SW17 9NA
This former Granada Cinema, where legends like Frank Sinatra and the Rolling Stones once graced the stage, now boasts an architectural style that could make Russian churches blush – think grand gothic arches, intricate wood carvings, and delicate paintings. At Buzz Bingo can join in on the bingo fun without breaking the bank, with games priced from just £3-£5. Plus, they've got an even more affordably priced bar to keep your spirits high. Check out their improved Main Event session times on their website, and if you're a bingo newbie, your first visit will only cost you a fiver! So, dab your way to Buzz Bingo for an unforgettable night of cheap thrills that'll have you shouting "House!" before you know it.
---
Sky Garden: FREE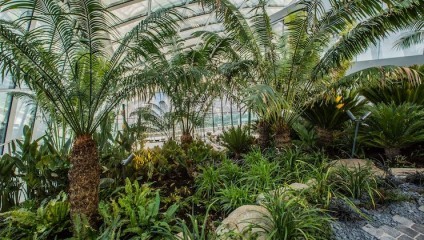 1, Sky Garden Walk, London EC3M 8AF
Looking to elevate your London experience without sky-high prices? Look no further than the Sky Garden, the city's highest public garden, where you can reach new heights without emptying your wallet. Situated atop the iconic Walkie Talkie building on Fenchurch Street, this lush urban oasis offers spectacular 360-degree views of the city's skyline that will make you feel on top of the world. Wander among ferns and succulents that carpet the floors, all while spotting landmarks like Tower Bridge, The Shard, and Wembley Stadium. There's three verdant storeys, observation decks, an open-air terrace, two restaurants, and a bar. The best part? Entry is absolutely free! But remember, you'll need to book your 90-minute timeslot on their website at least three days in advance. Tickets are released every Monday, so make sure you secure your spot.
---
Shakespeare's Globe: £5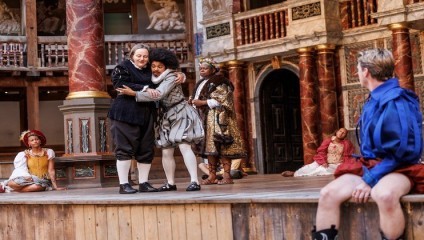 21 New Globe Walk, London SE1 9DT
For a theatrical experience that won't leave your wallet in a tragic state, check out Shakespeare's Globe! Channel your inner groundling and snag a £5 standing ticket to dive into the Renaissance equivalent of a mosh pit. In the heart of London's entertainment district, this legendary venue has been lovingly recreated near its original site. Arrive early, and you'll be so close to the action that you can practically lean on the stage! It's like a time-traveling adventure where you can catch the Bard's goriest and bawdiest moments designed to whip groundlings into a frenzy. While you're there, explore the history of this iconic theater with daytime tours or opt for a more comfy view from galleried bench seating. Check out their website for more information on which shows provide groundling tickets.
---
Thames Clippers: £3.95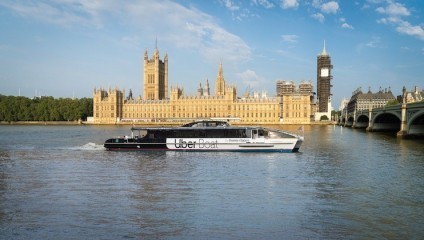 Multiple Locations
Looking to navigate London without sinking your budget? Jump aboard the Uber boat by Thames Clippers, a fleet of sleek catamarans that'll have you cruising the River Thames. These maritime marvels offer a refreshing and scenic alternative to the hustle and bustle of the city's streets. With routes stretching from Putney in the west to Woolwich (Royal Arsenal) in the east, you can chart your course to some of London's most iconic landmarks. Plus, it's a nautical adventure that won't leave you high and dry, with prices starting at just £3.95 for adults and additional discounts for Oyster or Travelcard holders. And if you're planning to make waves across the city all day, consider a River Roamer for unlimited travel pier to pier. All aboard for a Thames-tastic time!
---
Columbia Road Flower Market: FREE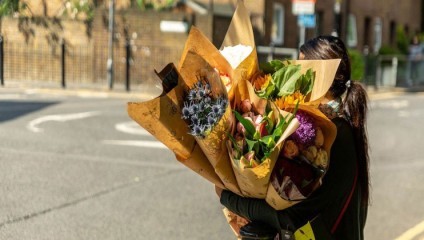 Columbia Rd, London E2 7RG
Columbia Road Flower Market, where every Sunday, east London transforms into a floral fiesta! From 8am to 3pm, the street is in full bloom, bursting with bucketloads of beautiful flowers, houseplants, herbs, bulbs, and shrubs. It's a petal-packed paradise where market traders peddle their botanical wares, and you can even haggle your way to a good deal. When you've picked your posies, venture beyond the stalls to discover charming cafés, independent restaurants, delis, vintage stalls, and more. For the best bud-get-friendly experience, visit around 2pm when traders are eager to clear their stock and offer sweet deals. The market now accepts card or contactless payments, but remember, they prefer a fiver over a phone tap.
---
National Gallery: FREE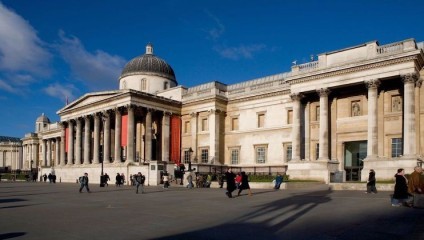 Trafalgar Square, London WC2N 5DN
It's time to paint the town red, or rather, explore the vibrant hues of the National Gallery in the heart of London! Founded in 1824, this iconic institution houses one of the world's greatest collections of paintings, and the best part? Entry is absolutely free! Whether you're a fan of Van Gogh's "Sunflowers," Constable's "The Hay Wain," or Gentileschi's "Self Portrait as Saint Catherine of Alexandria," you'll find masterpiece after masterpiece from the mid-13th century to 1900. Spend hours uncovering the story of European art, gallery by gallery. And if you're eager for more, don't miss their regular free exhibitions, talks, and events that add a colorful twist to your visit. With a location in Trafalgar Square, it's easily accessible by tube or bus, making it a prime destination for art aficionados and budget travelers alike.
---
Vauxhall City Farm: FREE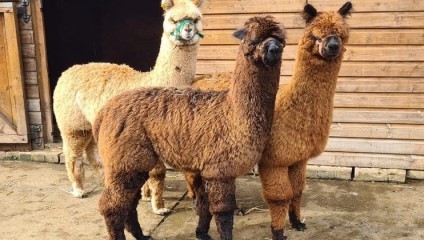 165 Tyers St, London SE11 5HS
Looking to escape the city's hustle and "baa"rge into a countryside oasis without leaving London? Look no further than Vauxhall City Farm, where urban meets rural right in the heart of the metropolis. With a history dating back over 35 years, this farm has more than 100 animals, including the "alpaca" starlets of 'Star Wars: The Force Awakens.' But it's not just about the animals; you'll find an ecology garden complete with a wormery and even a stag beetle nursery. Plus, the allotment plots grow a "bloomin'" marvelous variety of produce used in the farm's cookery workshops. Feeling "horspicious"? You can even hire a pony for the day or learn to ride. The farm is open Tuesday to Sunday from 10:30 am to 4 pm, and they welcome donations for entry.
---
Royal Ballet: £5+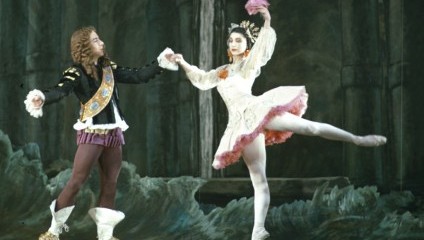 Bow St, London WC2E 9DD
Get ready to "tutu" to your heart's content at the Royal Ballet! This world-renowned ballet company pirouettes its way into the hearts of Londoners and tourists alike at the iconic Royal Opera House in Covent Garden. Whether you're a ballet aficionado or a first-time ballet "goerina," you can enjoy awe-inspiring performances that seamlessly blend grand tradition with innovative choreography. From classics like "Swan Lake" to avant-garde pieces by choreographers like Wayne McGregor, the Royal Ballet showcases the best in the balletic arts. And here's the "pointe": for those aged 16-25, sign up for free Young ROH Membership to snag the best seats in the house for just £25, plus exclusive Lates. For even more budget-friendly options, £4 and £9 tickets are available in the Amphitheatre and Slips for every performance. So, whether you're "jeté"-ting in or "tandemasse" with friends, the Royal Ballet's affordable ticket options make it easy to enjoy a night of culture and elegance.
---
Crystal Palace Park: FREE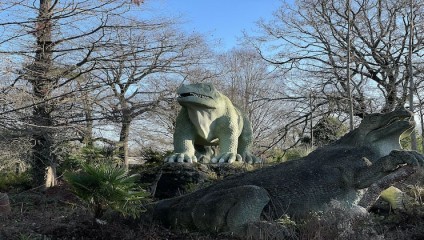 Thicket Rd, London SE19 2GA
Looking for an adventure that won't break the "bank-a-saurus"? Look no further than the Crystal Palace Park dinosaurs! This South London gem is dino-mite for a budget-friendly day out and has many other activities available for the little ones to get stuck into. The park's history is a real cliffhanger, with its famous glass pavilion once drawing in Victorian crowds until fiery doom struck. But fret not, you can uncover this thrilling tale on entertaining guided tours, which are a mere £5 and run monthly. While the tours may not spill the prehistoric beans on the famously misshapen dinosaurs lurking around the park's lower reaches, you can still get your dino-fix by exploring the five sculptures scattered around the lake. These monstrous relics from a Victorian prehistoric theme park, created by Benjamin Waterhouse-Hawkins, were brought back to life in 2003.