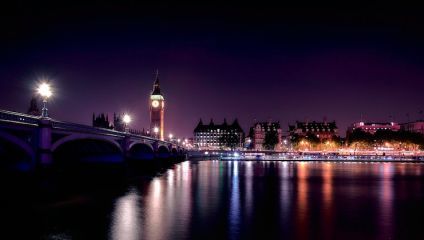 The most gruesome exhibitions that London has to offer
Halloween isn't just about making wacky costumes out of bin liners; it's about hunting for the creepiest stories to spook your friends! And where better to find eerie anecdotes than at the most gruesome museums that London has to offer?
---
Barts Pathology Museum, West Smithfield
Deep within the depths of St Bartholomew's Hospital hides Barts Pathology Museum, where over 5,000 medical and anatomical specimens reside. In this genuinely unnerving Victorian museum, every object has a bizarre history, including the compressed bones and doubled down, distorted toes of a Chinese bound foot from 1862; a grossly deformed hand affected by gout from 1933; and a 'tight lacer's liver' from 1907 where the liver has become warped from the prolonged tightening of corsets. As well as displaying uncanny medical curiosities, the museum also hosts a series of morbidly fascinating events, from learning taxidermy, to unpicking the tradition of death masks.
---
Grant Museum of Zoology, Bloomsbury
As one of the oldest natural history collections in the UK, the Grant Museum of Zoology boasts 68,000 zoological specimens, and is an encyclopaedic exploration into the animal kingdom. It may sound like these animal specimens are cute and fluffy, but far from it. The museum was founded in 1828 by Professor Robert Grant The museum was originally created in 1928 by Professor Robert Grant as a teaching facility to educate Victorian zoology and still retains the morbid curiosity of its Victorian founder, with cases jammed full of stuffed animals, specimens bobbing in preserving fluids, with extinct animal skeletons galore, including the world's rarest skeleton, the quagga.
---
The Viktor Wynd Museum of Curiosities, Cambridge Heath
Wind your way into the enigmatic, labyrinthine world of curator Viktor Wynd. The best way to describe his Museum of Curiosities might be pandemonium: dodo bones are placed next to McDonald's Happy Meal toys, two headed kittens next to living coral, occultists paintings next to pop art prints and erotica surrounds a one-off sarcophagus holding a 19th Century human skeleton, which is overlooked by a caged lion skeleton. Not only can you lose yourself for hours in this cacophony of visual noise, you can drink the night away in their taxidermy-decorated cocktail bar, which specialises in a curated menu of absinthe.
---
Old Operating Theatre Museum and Herb Garret, London Bridge
Pre-dating anaesthetics and antiseptics, this is Europe's oldest operating theatre. Luckily, it is not still functioning, and is used purely for display purposes! Large assortments of herbs, resins and minerals are on display, giving a breakdown of exactly what doctors and nurses would use to conjure up medicines, not forgetting the leeches, oysters, earthworms and garden snails they utilised. There are many early surgical instruments on exhibit, including sinister forceps for childbirth, and a trepanning toolkit used to drill into human skulls to relieve health issues, such as releasing those pesky devils from your brain. On Saturdays and Sundays you can observe a mock demonstration of a typical 1822 surgery from the viewpoint of the training surgeons of the day.