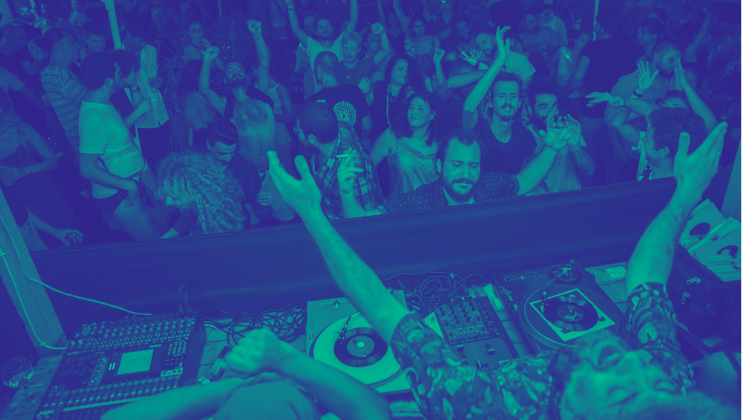 Named in New York Magazine as one of the Top 15 parties across the world, the Beirut Groove Collective are once again bringing the world to Hackney's EartH.
An exciting, free-moving assemblage of leading DJs, cratediggers, producers, collectors, and chillers, the Beirut Groove Collective is the ultimate night out for any fan of "world" music.
World music has got to be one of the vaguest genre classifications (isn't all music technically world music?), so here's the time to get into specifics:
"At their parties, the BGC plays obscure and underground clubbing records from the '60s-'80s from the Middle East, Africa and around the world, an eclectic mix of Lebanese '60s Garage and Beat, Bellydance Psych, Arabic Disco, Latin Tarab, Armenian Estradayin, Ethiopian and Sudanese Jazz, Rare Soul and Funk, Psychedelia and much more."
Their 14th year has seen them perform numerous London dates, filling up the yearly calendar with worldly delights. This performance will be their final of the year, so here's your chance to check it out!
Labels like Habibi Funk and Awesome Tapes have become wildly popular in recent years for their rereleasing of older funk and soul tracks from Africa and the Middle East, but few club nights are playing this kinda music. Beirut Groove Collective is one of them, acting as a fertile goldmine for any cratedigger, sample-hunter, or other such music fanatic.