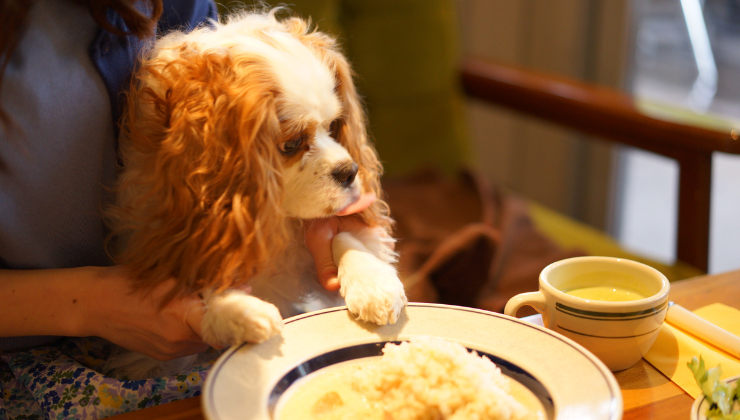 Fast paced life in the city has many positives, however, tightly packed flats with little or no gardens can make owning pets something of an impossibility. Fill the gaping cat/dog shaped void in your heart with a visit to an animal cafe
The concept of animal cafés originated in South East Asia and has been a growing trend in the UK over the past few years. Whilst most cities offer one or two Cat Cafés, Dog Cafés are few and far between. So, check out this guide of where to go to kick back with some dogs.
Paws for Coffee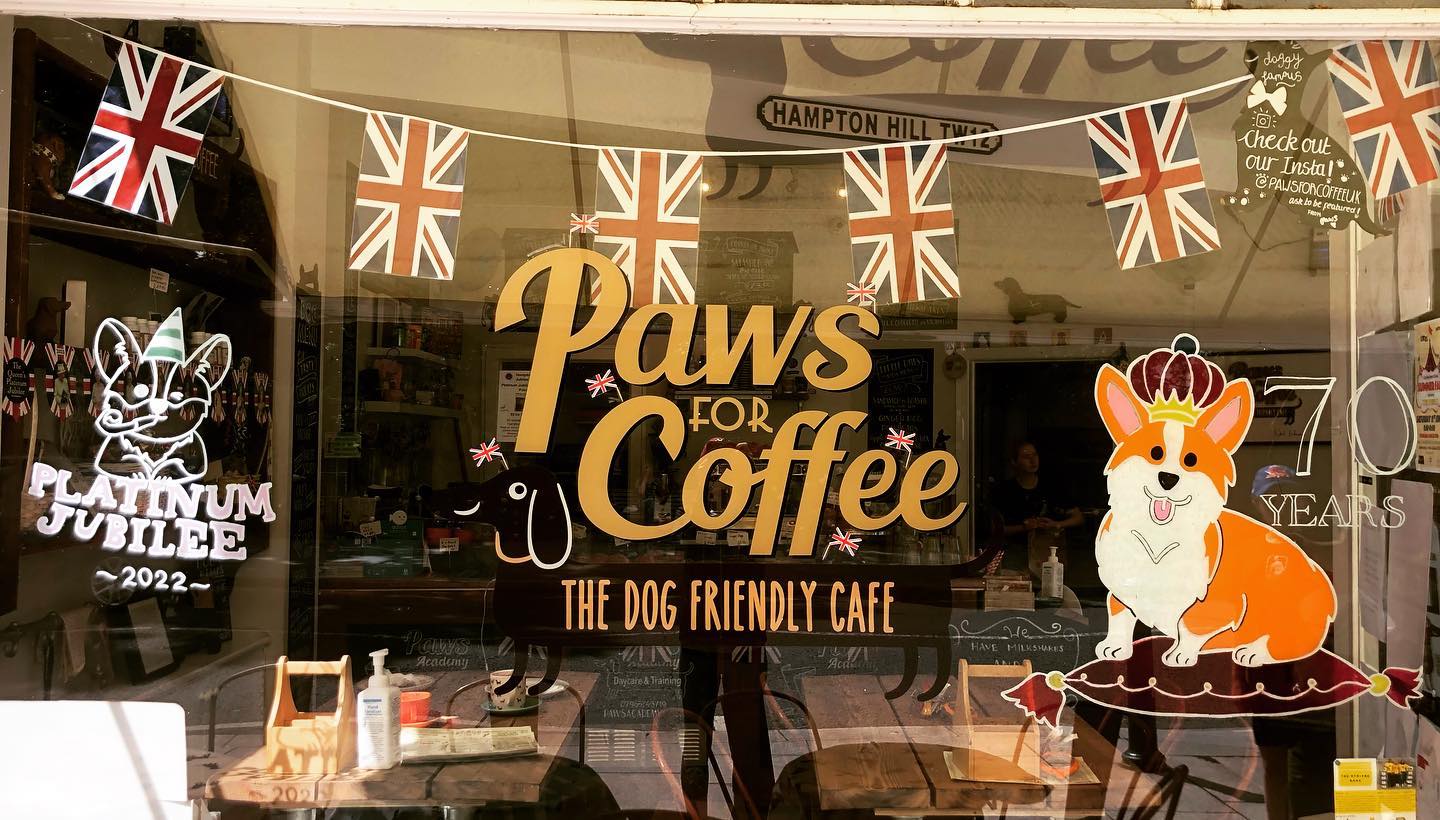 41 High St, Hampton Hill, Hampton TW12 1NB
Paws for Coffee in Hampton Hill is undoubtedly one of the top dog cafes in the UK. Nestled in this charming village, the cafe exudes a warm and welcoming atmosphere, catering not only to its human visitors but also their beloved furry friends.
As you step inside, the delightful aroma of freshly brewed coffee envelops the air, instantly transporting you to a cozy haven where dog lovers can unwind. The cafe is situated directly opposite an entrance to Bushy Park where you can let your dog run off some steam before visiting.
The cafe is thoughtfully designed with dog-friendly seating areas and a dedicated menu for four-legged patrons. Whether it's indulging in delicious treats or simply relishing the tranquil ambiance, Paws for Coffee in Hampton Hill is a must-visit destination for all dog enthusiasts across the UK.
---
The Long Dog Cafe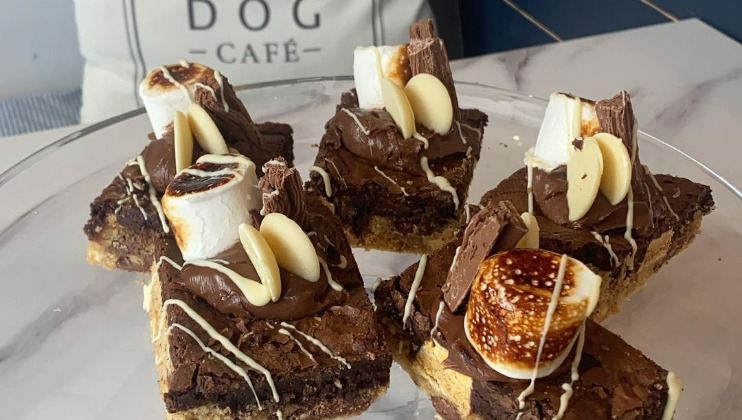 66 Claremont Street, Aberdeen, AB10 6QY
The Long Dog Café originated after the boss, short-haired dachshund Big Gav, refused to sit in Aberdeen's wet and windy conditions when his owners wanted to stop off in for a drink and a bite to eat.
Joined by matching sausage dog Linda, the pair are the ultimate top dogs of the café and have the rest of the staff wrapped around their little paws.
Sadly, Linda and Gav don't spend all their time at the café (they're far too busy day-to-day), but customers are encouraged to bring their dogs down to Long Dog, meaning the place is more often than not teeming with Terriers.
Their menu is small but looks incredibly impressive on their Instagram, and they have amazing looking 'freakshakes' and desserts on offer! They also have a doggie boutique a few doors down, for if your dog fancies a spot of shopping after their lunch out.
---
Doggie Diners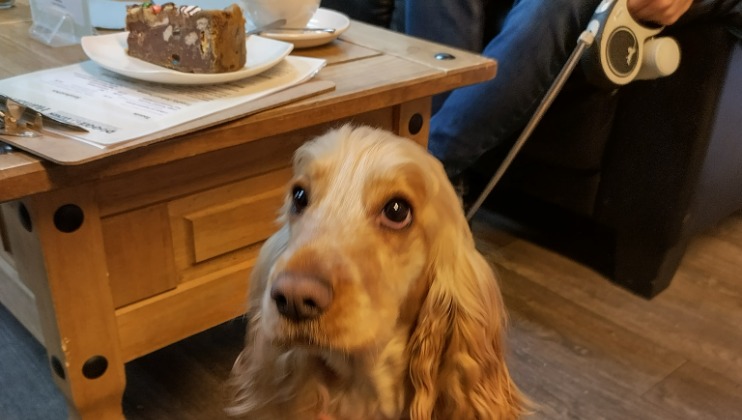 40 Canterbury Road, Durham, DH1 5PY
454 Marton Road, Middlesbrough, TS4 3AA
Up in the North East we have two Doggie Diners with a difference. Whilst this is another non-residential dog café (you can bring your dog in, however, there are no live-in dogs) it is still a haven for dog lovers as it offers a dog-only menu.
Dogs can order 'pupcakes', ice cream cookies, Doggie afternoon tea, and even Woof Dog Beer. This extensive menu will no doubt attract dogs from all across the North, which incidentally makes it a great lunch spot for those of you missing having dogs in your life.
If you're extremely lucky you might stumble upon one of their doggie birthday parties; a group of dogs all wearing party hats = the cutest thing imaginable. Let's just hope they don't overdo it on the Pawsecco.
---
Edinburgh Chihuahua Cafe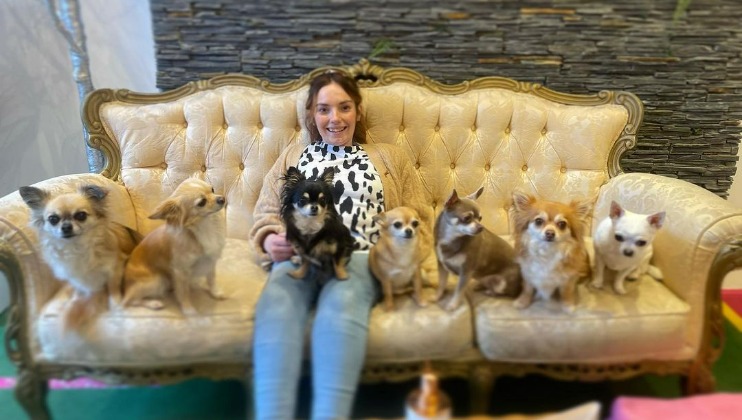 15 Frederick Street, Edinburgh, EH2 2EY
Chihuahuas are the marmite of the doggie world, you either love them or you hate them. For those of you who love them, Edinburgh's first ever dog café is going to be a true treat.
Combining two of life's great pleasures (cake and dogs), the Chihuahua Café is the perfect spot to grab a bite to eat in the company of eight chihuahuas. The Chihuahua is a famously glamorous companion dog, that loves nothing more than a cuddle and a snooze, which makes them the perfect resident café dogs.
The dogs are ready to be pet, played with and loved - and a well-timed snap will make the perfect addition to your Instagram feed. One 50-minute booking only costs £10, which of course goes towards the glamourous lifestyle that chihuahuas naturally deserve.
For a super cute boost of inspiration, check out each dog's individual Instagram story.
---
Verve London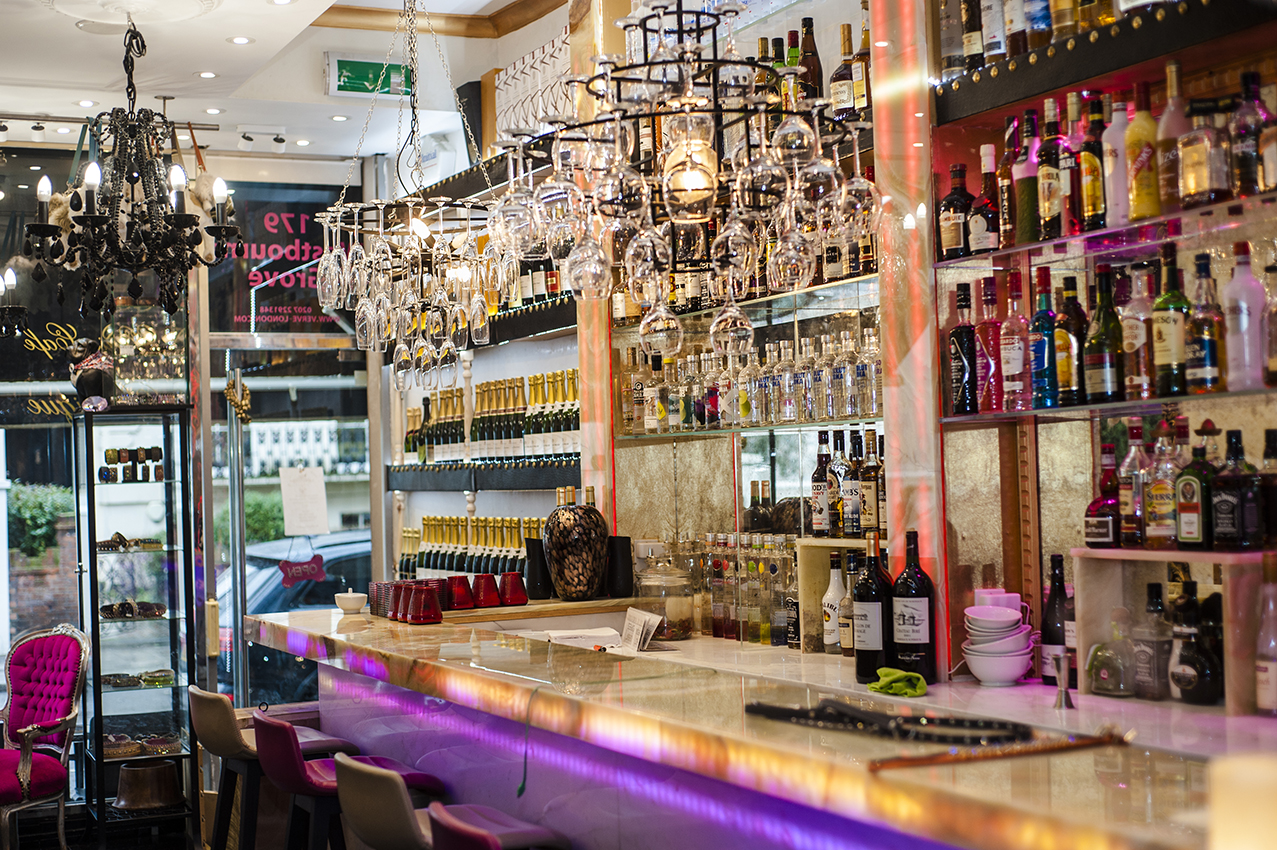 179 Westbourne Grove, Notting Hill, London W11 2SB
Sitting in the heart of Notting Hill, Verve London is a stylish and flamboyant venue with a mouth-watering menu. Catering for all apetites, the menu spans from bar snacks and cocktails, to decedent mains and indulgent sweet treats.
On-site there is also a fully-stocked boutique sporting the best italian leather canine accessories and a doggy parlour for your dogs pampering needs. It is a one-stop-shop for all things pooch. Verve is also a pawfect birthday party venue, offering bespoke dog party packages.
---