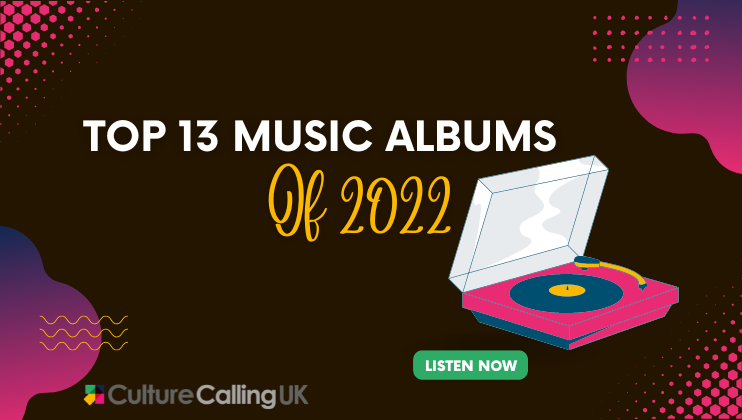 Despite the declining status of the album via streaming services and TikTok, 2022 still had a glut of great albums. There will obviously be many top albums that wont make the list (sorry Kendrick), so here we will honour the new, the brave, and the unconventional. Here are Culture Calling's Top 13 albums of 2022:
---
13. Kelly Lee Owens - LP.8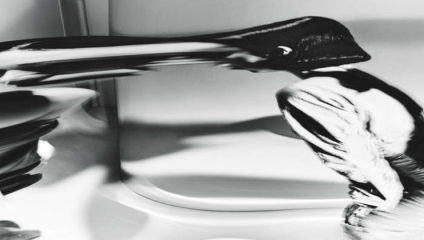 Seasoned Welsh electronic producer and singer Kelly Lee Owens had a great year in 2022; featuring on singles and EP's with Jon Hopkins, Daniel Avery, HAAi, and Fyfe, she revived her more formal, dance-oriented sound, as well as embracing her more classical, ambient, experimental side. LP.8 is the record that stands in the middle of these two artistic impulses, engineering a new space of dreary-eyed, bleak, yet truly gorgeous ambient electronica. The opening tracks would prepare you for the scariest rave of your life, and, despite a minor few indulgences in drums, it sinks back into an ambient soundscape, loose, informal, and unstructured. After the heavy opening, 'Anadlu' juxtaposes with an ascendant cascade of sensations, and much like the rest of the album, guides you through a deep sonic meditation. Brian Eno would be very proud.
Bandcamp | Spotify | Apple Music
---
12. King Gizzard & The Lizard Wizard - Ice, Death, Planets, Lungs, Mushrooms and Lava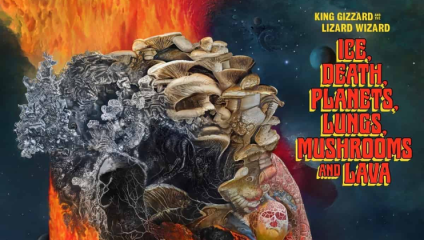 Despite King Gizzard dropping a good few albums this year that could've easily made the list, we had to pick one, and we went with their most impressive release for a number of years, the word-count-filling Ice, Death, Planets, Lungs, Mushrooms and Lava. Consisting of tracks described by fans as 'epics', the long-winding adventures delve into their eponymous themes with extended jams, fiery vocals, and an air of unseriousness, despite their serious talent. Jazzy, rocky, folky, and full to the brim with Acid, the variation kings sound like they're having too much fun on the record, artfully combining numerous disparate styles they've been experimenting with for years. Their near-constant release cycle had fans worrying over a drop in quality, or that they have exhausted all their musical ideas. Nonsense. The record is full of fun, new ideas the band have previously unexplored, and their lengthy jams prove more than anything else that band chemistry has never been greater. The album machines will keep churning out hits for years to come.
Bandcamp | Spotify | Apple Music
---
11. black midi – Hellfire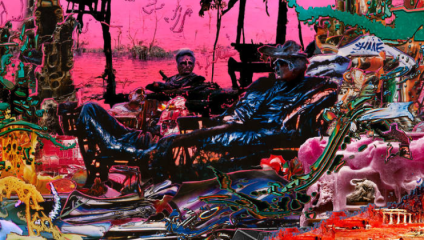 Post-punk revival stalwarts black midi were always going to make this list. A slightly more jazzy answer to post-punk, especially when it comes to drums, Hellfire is a disjointed, bizarre, yet spell-binding record in what is 2022's answer to Captain Beefheart's Trout Mask Replica. Fast-talking, spoken word, quasi-nonsense over impossibly quick drums and crashing instrumentation, the record is absolutely exhausting. For a long while I didn't think I had speakers loud enough or stimulants strong enough to enjoy black midi, and it's an acquired taste to say the least. It offers much-needed breaths of fresh air in its folky refrains, where the singer will sometimes display their velvety pipes, before it goes back into another tribute to disarray. There are moments of bossa nova, free jazz, and showtune, somehow fixed between staccato bursts of dizzying rock that verges on metal, not just as a means to flex their wide musical ability, but to give lows to the highs, emphasising each, thus balancing the record. It's a hard listen, but if you're ever in the mood to be ripped from normality, to be put on a wavelength you're not even sure existed, start here with one of this years best rock albums.
Bandcamp | Spotify | Apple Music
---
10. Robohands – Violet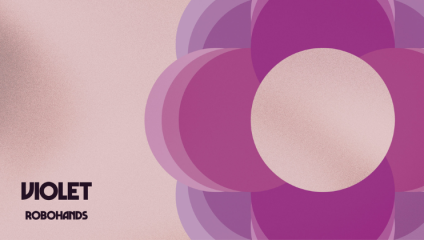 Flying under almost everyone's radar, Violet is one of the strongest jazz records in recent years. Robohands, the alias of London-based multi-instrumentalist Andy Baxter, has been bubbling in jazz circles for the last few years, known for his low-key, somnambulic style. On Violet he takes it even further into the land of nod compared to his previous release Shapes, yet still brings the funk. 'Nightshade' is a groove, low-key yet bound to add a swagger to your step, same with 'Sumimassen' that could best be described as ambient funk, but mostly the record is a cotch affair, with few alarms, surprises, or crazy solos that audiences have come to expect from Robohands, which has lead him to some criticism. Instead of the judging the album based on what you want it to be or what it should be, it should be judged on what it achieves and the work the album is doing: minimalism is a style that few do very well, as many artists waste the space that they give themselves.
Robohands doesn't waste anything, as every note is perfectly placed, every space appropriately filled, every fluttering trill of the keys a necessary relief between tensions. And I haven't even talked about the drums yet. His other album of this year, Giallo would've made the Top 13 list for the drums alone, but I didn't want to be greedy with Robohands. Do yourself a favour and listen to both.
Bandcamp | Spotify | Apple Music
---
9. Dry Cleaning - Stumpwork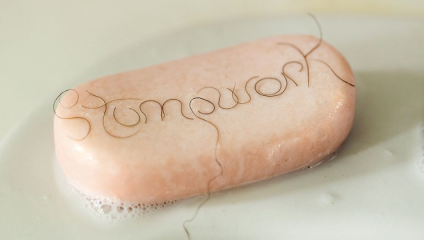 A major player in the post-punk revival, South London-based Dry Cleaning surmise the best elements of the scene; often sarcastic, jokey, yet highly intelligent spoken work lyrics, Slint-esque guitars, unconventional chord changes that thankfully don't go overused, and a perfect blend of grunge and melody. There is an instant charm in Florence Shaw's vocals, relatively high-pitched and piercing through the mix despite his near-whispered delivery, and lyrics that trapse between sincerity ("I'd love hold you across the middle and be your shoulder bag") and a complete disregard for sincerity ("So it looks like a giant butt/You can say I don't give a fuck, dick face"), in this case on the same track, a much-needed oscillation that runs consistently through the record.
The jangly guitars in particular make the record sound as if it were released decades ago, sitting somewhere between David Pajo and Johnny Marr, with catchy hooks reasonably intermingled with jarring chord changes. Of all the Spiderland-esque records from the post-punk revival, often endearingly called 'Post-Brexit New Wave', Stumpwork sets itself distinct. This could be due to the surprisingly addictive quality of Shaw's vocals, but the serenity of the record, despite its grungey tendencies, makes for an emotionally textured listen with plenty of relistenability. As the scene takes shape, Stumpwork will be retroactively viewed as key in the formation of this kind-of-new genre.
Bandcamp | Spotify | Apple Music
---
8. DOMi & JD BECK – NOT TiGHT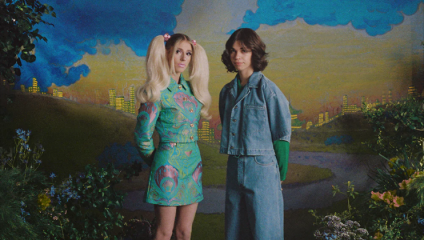 This years newcomers to modern jazz, this exciting Gen Z duo is comprised of two actual child prodigies, both playing instruments before the age of 5, with keyboardist Domi Louna (stylised 'DOMi') having studied at both the Conservatoire de Paris and Berklee, and drummer JD Beck receiving mentorship from Cleon Edwards of Erykah Badu's band. Despite being fresh newcomers on their debut album, the record is absolutely electrifying; fast-paced and intricate, yet infinitely listenable and unalienating, there isn't anything close to a dud track.
With features from Thundercat, Mac Demarco, Snoop Dogg, and the jazz legend Herbie Hancock, and released on Anderson .Paak's label, NOT TiGHT gives the impression that these artists have been heavyweights for years. Far from it. They have attracted so much positive attention online that Anderson .Paak is simply throwing all his resources at them, and with it they craft a mature, level-headed, addictive jazz record. And the drumming… you won't hear a young drummer quite this good for a very long time.
---
7. Earl Sweatshirt – SICK!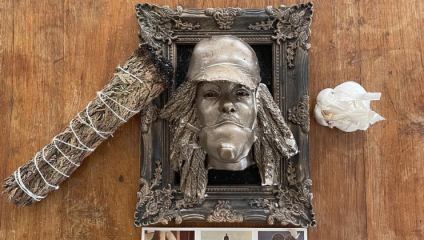 After intentionally sabotaging his career and retreating further into the darkness away from the music biz and celebrity life, Earl now just makes music for himself, about himself, fighting with his inner demons and rising above his struggles, never trying to please you. He has always made for a hard listen, with an intricate, introspective flow spat over murky, underproduced beats, but on SICK! he makes it harder. On '2010', he's making you work to keep up with his syncopated rapping, lagging over beats and blending rhymes unconventionally, sounding as if he's struggling to keep a dialogue with the beat or its swirling synths (and yet this was the albums lead single).
Indulging in more trap beats than usual, he still finds a way to suck the energy out of them and bring you down to his level, which at this point is somewhere in Satan's winecellar. Now more of a spoken-word poet than a rapper these days (taking after his father), his maturation as an artist fills fans with pride, and SICK! further cements Earl Sweatshirt's status as one of the best underground rappers of the last decade.
---
6. Black Thought and Danger Mouse – Cheat Codes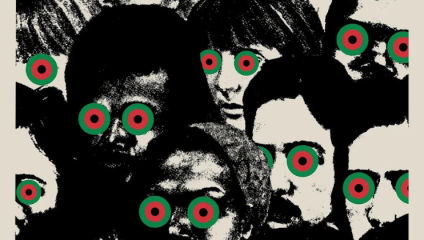 In an era of declining lyricists, ubiquitous trap beats, and rap songs churned out for TikTok, Cheat Codes stands tall as a classic, no-nonsense rap album from two of the greatest: legendary emcee Black Thought of The Roots fame, and Danger Mouse, the engineer behind Gnarls Barkley, Gorillaz's Demon Days, and the well-loved Mouse and the Mask album with rap villain MF DOOM. A supergroup of sorts, the duo of legends come through with 2022's best hip-hop album by a country mile, creating something both timeless and up to date. Danger Mouse's crate-digging is second to only Madlib's, providing an eclectic selection of old soul tracks that he reworks into cold hard beats for Black Thought to exploit.
One of the greatest yet underappreciated lyricists of the last 30 years, Black Thought has been steadily delivering intelligent, political, and alert content delivered between rhythmic and inter-rhyming flows, impressively managing to deliver messages without sounding preachy or sacrificing metre. He doesn't hold back on Cheat Codes, going after America, the nation's subjugation of Black people, and the harbingers of poverty, while inspiring and uplifting the listener to rise above it. Few other American rappers are matching his flows, while Danger Mouse continues to entice envy from producers, as he has been doing for the last few decades.
---
5. Ezra Collective – Where I'm Meant to Be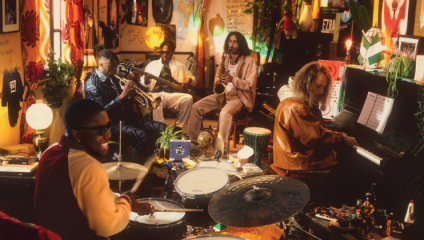 Their first release in four years, the groups third album is their most mature and varied to date. Indulging in afrobeat, Cuban sol, dancehall, reggae, chill jazz, and neo-soul, Ezra Collective flex their many musical muscles to prove they can truly do it all. Features from Kojey Radical, Emeli Sande, Nao, and Sampa the Great to glisten the record with soulful vocals, sitting between what few gaps the instrumentation has left them to vocalise over. Kojey's verses are particularly impressive, rapping adventurously over a Tony Allen-style rhythm and catching the beat perfectly in his rhymes.
Like most jazz records, the drums are the standout feature of the album; Femi Koleoso, the drummer and bandleader, has been Gorillaz touring drummer for the last few years, proving himself worthy of such a position with his air-tight, highly-trained manner of percussion. Infinitely talented and criminally underrated, Ezra Collective keep this London Jazz scene alive, even after the lockdowns which nearly killed it, and demonstrate that jazz still has a future with the young.
Bandcamp | Spotify | Apple Music
---
4. Knucks – ALPHA PLACE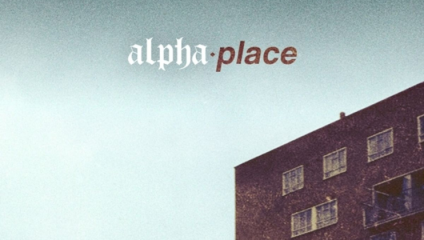 Possibly the only UK rapper who can hold a torch to Little Simz in terms of technical ability, lyrical content, and beat selection, Knucks has been impressing for years, yet on this album, at the peak of his popularity, impresses the most. Coming to prominence with his conscious drill track 'Home' a few years back, every single he's dropped since has gone from strength to strength, especially the light-hearted yet brilliant 'Los Pollos Hermanos' last summer, and thankfully it found its way onto the album. Teasing the album with a COLORS session with an alternate version of the eventual title track, he dropped ALPHA PLACE to maximum hype, and delivered with a UK rap record for the ages.
With his lackadaisical yet somehow urgent and punchy flow, full to the brim with interrhyme and wordplay, his signature saxophone trailing off the end of his verses, and his jazzy beat selection, unconventional within drill, Knucks ticks every single box on ALPHA PLACE, even turning heads from those wholly uninterested in drill or UK rap entirely. After copping his first MOBO after this record, there is little stopping him from going to the top.
---
3. Animal Collective – Time Skiffs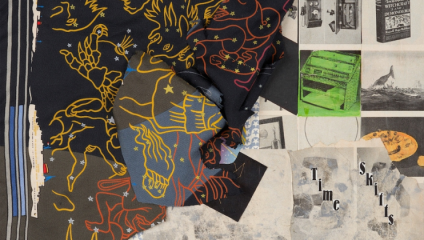 After a few years of releasing mixed albums, going from experimental electro-pop back to their familiar ambient, acoustic, unstructured style, Time Skiffs is the dialectic between these two musical impulses, and focuses in well on an artistic vision that for the last decade has been muddled for the group. Without losing their distinctive weird, clangy sound, they compress their experimental impulses into structured quasi-pop tracks, to a great effect.
Realising that there's no fair game of tennis without a net, the bandmembers set themselves a format and gracefully allow their creativity to seep through structure. This isn't to sacrifice their style, far from it, as their distinctive diverse instrumentation, their underwater resonance, their playfulness with time signatures, their hanging, blended vocals, and indeed their compositional capability, have rarely been more noticeable than on Time Skiffs. One of their lead singles 'Prester John' is particularly impressive, arguably one of the best tracks this year, taking its time to build up before crashing and breaking down, much like the titular character.
The blend of instruments on 'Prester John' alone and the textures it creates, let alone the rest of the album, showcases their best compositional work in years. A desired mix between soundscape and pop music, Time Skiffs will in time stand tall in their catalogue as a major achievement.
Bandcamp | Spotify | Apple Music
---
2. Little Simz – NO THANK YOU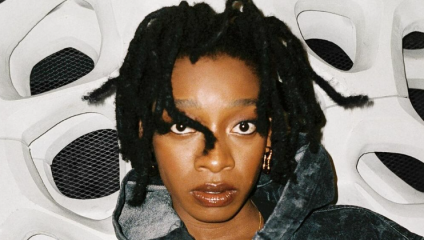 After releasing one album of the year contender last year with Sometimes I Might Be Introvert, UK rapper Little Simz drops yet another, just little over a year afterward. We can hear her evolve as an artist in such a little amount of time, as Simz sounds even more comfortable on the mic; rhymes connect more fluidly, messaging and story-telling sounds less forced, her flow more musical. The albums production was handled by Inflo, the great mind behind SAULT, brining an emphasis to gospel toward the end of the record, representing a joyous evolution of her sound; big releases of gospel vocals on 'Sideways' mirrors Simz's mission to unload, emotionally and musically. She keeps it jazzy, especially on the drums, where it matters, on the tracks 'Silhouette' and 'X' where the drums and Simz's delivery exist in a synchronised dialog. Simz plays with syncopation in her rapping much more confidently, lagging over beats yet keeping her internal clock in time.
Beyond her technical ability, her messaging and intelligent lyrics put her far above most of the rappers coming out of the UK. 'Broken' is a track difficult to bear, not for its listenability as the instrumentation is actually quite gorgeous, but for the lyrics that deliver hard truth after hard truth. On parenting, "Did the best that you could, with the tools you were loaned / Didn't know how to break the mould, and now you're raising a clone"; on aging, "27, tryna get back to being 21 / 'Cause nothing's changed, still no money, but more things to pay for"; on our health, "Health issues that you try to suppress, But all your health issues are derived from stress"; lyrics relevant to the Black community, "Self-hate for the Black skin you were blessed with". It's hit after hit. On a song that attempts to uplift you are yet weighed down by the truths we forget to consider. This is the process of healing that Simz is trying to instigate within us, to begin the search for inner truth and self-actualisation.
In discussions of who is the greatest in UK rap (is it Cee? Is it Ghetts? Stormzy?), it is abhorrent that she is barely included, seeing as in the last two years, at least, she has been soaring over all. Look up or you might miss it.
---
1. Jockstrap - I Love You Jennifer B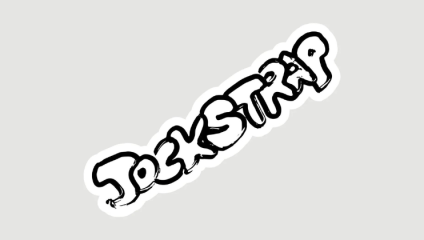 Amongst all the revivals, pastiches, and otherwise iterative records that have become the mainstay of cultural stagnation, Jockstrap take the path of most resistance by sonically venturing into the unknown in the search for the new. Two Guildhall graduates, two immensely gifted, classically trained musicians, with one additionally playing violin for post-punk outfit Black Country, New Road, combine to form the UK's most exciting project in years. Impressing with a few EP's in the last four years, especially Wicked City that made huge waves for its unconventional blend of classical and experimental electronic, Jockstrap go a step further on this debut, going more in the way of dance yet in doing so created about three new genres.
To experiment in this way and still to make this many solid tracks on one album is beyond remarkable: '50/50' is in essence operatic house music, a dizzying, energetic ode to indecision, with Georgia Ellery showcasing the best of her soprano; 'Concrete Over Water' is indescribable, alternating between minimal, soulful verses and thumping electronic breaks, a balance of the groups alternating sensibilities of classical and electronic; 'Greatest Hits' is the perfect pop record, gracefully stuffing their innovation into a more conventional format. They occasionally whip out the trusty acoustic guitar for a sombre folk track in their off-kilter style, the best of which is found on 'What's It All About?', proving their ability to write songs in numerous genres.
To many, Jockstrap may be too much in one go. There are too many conflicting musical ideas going on at once, and it struggles to conform to any recognisable style or genre. To me, this is their greatest feat, to wander into unknown realms without producing incomprehensive rubbish, but instead to strike gold and create an entirely new musical space. No album is more deserving of Culture Calling's Album of the Year than this. Knowing that Jockstrap are just getting started provides massive hope for the next decade of British music.
Bandcamp | Spotify | Apple Music
---