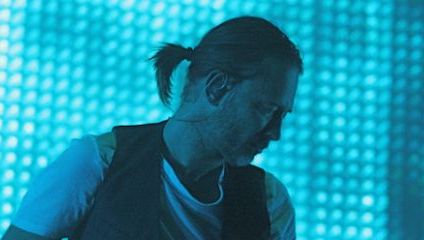 With a population of around 150,000 people, you'd be forgiven for thinking that Oxford doesn't have a particularly active music scene. However, the city has produced its fair share of talent over the years. If you want to hear what the City of Dreaming Spires sounds like, here's our guide to some of Oxford's most exciting musical offerings.
Our selection of the bands bands around Oxford
---
Radiohead
The band that need no introduction, Radiohead are Oxford's most famous and successful musical exports. Known for their brooding and experimental art rock, they have produced a number of critically acclaimed albums including The Bends, Kid A and OK Computer, the last widely believed to be one of the greatest albums of the 20th century. They've always been ahead of the curve. In 2007 they controversially released their album In Rainbows as a pay what you want music download. After a hiatus they returned last year with A Moon Shaped Pool, their sixth number one album and their fifth to be nominated for a Mercury Prize, making them the most shortlisted artists in the prize's history. They met at school in Abingdon, a suburb of Oxford, and began performing as On A Friday, before disbanding and then regrouping to become the influential band we know today.
---
Foals
Often mentioned in the same breath as Radiohead when describing the Oxford's music scene, Foals have achieved international success and acclaim. Their music can loosely be described as rock or indie, but it is also infused with electronica, funk, techno and pop. Lead singer Yannis Philippakis and drummer Jack Bevan began their career in cult Oxford math rock band The Edmund Fitzgerald, before regrouping as Foals after Philippakis decided to drop out of his degree at Oxford University. The band made a name for themselves by making impromptu performances at house parties and even performed on anarchic teen drama Skins. Since 2006 they've released four albums, toured all over the world and were nominated for a Mercury Prize for their second album Total Life Forever.
---
Supergrass
Sadly no more, Supergrass were a staple of the mid-late 90s Britpop scene. Bright indie pop with cheeky lyrics and a laddish vibe, they're perhaps best known for the instantly recognisable hits Alright and Pumping On Your Stereo. Alongside this they've released six albums to considerable acclaim: they're the third Oxford band to be nominated for a Mercury Prize for their album I Should Coco, as well as being nominated for two Brit Awards, winning one in 1996. Hailing from Wheatley in South Oxfordshire, the band started their career after being signed at The Jericho Tavern in Oxford (where Radiohead and Foals have also performed) - they are even honoured there with their own commemorative plaque!
---
Ride
From Britpop to shoegaze, Ride are a little more left field than most of their Oxford counterparts, but they're undoubtedly one of the city's most significant musical talents. They became well known for their earth shatteringly loud live shows and were tipped for big things. They released a number of albums including Nowhere and Carnival of Light that charted highly and garnered comparisons to Sonic Youth and My Bloody Valentine. After becoming frustrated with their musical direction, they broke up in 1996. The band later reunited in 2014 and performed a number of triumphant shows including Coachella Festival and Primavera.
---
Glass Animals
Since getting together in 2012, colourful indie quartet Glass Animals have been pretty much unstoppable. Their first album ZABA was released to much critical acclaim in the UK and America, selling half a million copies and leading to appearances on Late Night with Seth Myers and The Late Late Show. In 2016 they released How to be a Human Being and the percussion-led indie banger Life Itself that has cemented their rise to the top. Currently touring How to be a Human Being, Glass Animals are poised to join Radiohead and Foals as Oxford music royalty.