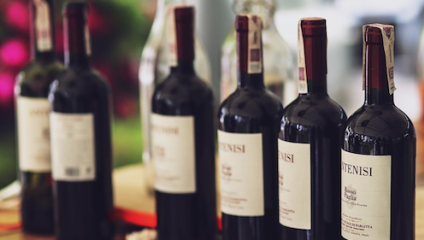 Bristolians love to eat out, but as we all know restaurant alcohol prices can be a killer. Bring in the magical label of BYOB, however, and you can have a dining experience for which your bank balance will thank you. Like any cultural melting-pot Bristol is a city of many cuisines, so we've scouted out our five favourite BYOB restaurants with incredible international dishes – where you're free to enjoy the food with your own bottle of whatever you fancy.
---
A cappella
A cappella is a café and pizzeria tucked between Totterdown and Knowle on Wells Road. Crowned Bristol's best budget Italian by the Guardian, at this place they wear their authentic credentials with pride, with fresh mozzarella sourced straight from Naples. Their traditional stone-baked pizzas and BYOB policy make them a highly popular haunt for locals and tourists alike looking for a great meal on the cheap.
Image Credit: Bristol Bites, A cappella
A cappella is located at 184C Wells Rd, Bristol BS4 2AL.
---
Chai Shai Kitchen
Chai Shai - meaning 'tea and more' - can be found on Jacobs Wells Road. This restaurant serves Indian food with a modern twist, complete with miniature herb garden out front. Opened in 2014 by former Lord Mayor and Lady Mayoress of Bristol Faruk and Shilpi Choudhury, Chai Shai has become a key player on the Bristol food scene, boasting a menu that features seasonal dishes alongside classics from Indian street food cuisine.
Image Credit: Chai Shai, Bristol
Chai Shai is located at 4 Jacob's Wells Rd, Bristol BS8 4NF.
---
Afendi is a cosy little establishment on Cheltenham Road serving up traditional Lebanese and Mediterranean fare. They offer a mixture of hot and cold mezze - the houmous is rumoured to be particularly good - and all kinds of gourmet kebabs as well as delicious pizzas. The menu is not too pricey and they encourage you to bring your own alcohol, so it won't break the bank.
Afendi is located at 217 Cheltenham Rd, Bristol BS6 5QP.
---
Thai Garden
This unassuming restaurant is a little off the beaten track, but it is well worth the trip south of the river to Bedminster. Their sizeable menu has all the satay, pad thai and deep-fried king prawns you could wish for, and the informal vibe is infectious. Authentic and affordable, this Thai treasure is a great option for good food and a place to unwind.
Image Credit: Ziad S, Thai Garden Bristol
Thai Garden is located at 100 West Street, Bedminster, BS3 3 Bristol.
---
Dain Korea
If you're a sucker for a good bibimbap, head to Dain Korea on Gloucester Road; one of Bristol's hidden Korean gems (which also serves Japanese food). With very reasonable prices, generous portions and friendly service, Dain Korea ticks the boxes when it comes to eating out - and the kimchi pancakes come highly recommended. Bring your own bottle for a relaxed dining experience on a budget.
Dain Korea is located at 27 Gloucester Rd, Bristol BS7.