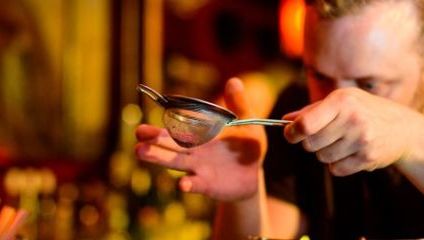 The Clifton Triangle is one of the most popular areas in Bristol when it comes to pubs and bars. If you're looking to make one your 'local', we suggest you get to work: with this many pubs so close to one another you'll certainly have fun making your decision!
The best places in the Clifton Triangle for a drink
First up as a favourite destination to part with your hard earned cash: The Brass Pig. Stylishly laid out, this popular bar and restaurant boasts a great outdoor terrace overlooking the triangle and a selection of food and drinks that leave many trailing in its wake! Yes they've plenty of draught beers, but it's the top end wines and scrummy cocktails accompanied by live jazz that really makes this venue stand out. Oh and if you haven't seen the food menu yet, they serve up a number of modern day classics. The student discount always ensures there's a steady flow through the doors so the atmosphere is grand. Now, anyone for jazz flute…?
Normally, that would be that when picking a local, but gosh darn it if there aren't several other promising alternatives! Let's start with Illusions. This is probably the first, and last, time we'll ever include a 'magic bar' in a round-up. But then Illusions is as original as they come and definitely deserves a mention. It's the versatility that we love! You can happily pop in and have a pint with your friends like any other drinking establishment, but where else can you do this whilst watching live magic. Prepare to have your mind blown!
Another venue that features high up on our favourites list is Manos Bar. This place is the ultimate chilled out, friendly scene. It describes itself as an independent neighbourhood café bar - and who are we to argue! Equally at home serving cupcakes and coffee as spinning great DJ sets - until 2am on Fridays and Saturdays - this is a venue that caters for students, young professionals and families alike. Oh, and the cocktails are spectacular!
Hyde & Co. Photographer: ShotAway.com
If you're feeling more upmarket then The Botanist is the business! A bar and a restaurant all rolled into one, this is one of the more stylish places in Bristol we'd go as far to say. Let's start with the drinks: yes, the beers on offer are good, but it's the wine list that makes The Botanist stand out: it's extensive and expansive and the bar staff are very knowledgeable about what tipple you should try. Moving on to the food: you can add half a lobster tail to your burger! Need I say more? And if you're coming in a group, there are loads of brilliant sharing platters to get stuck into. Seriously folks, for good food and wine this is the place to be.
That should be more than enough, but it would be remiss of us not to mention Hyde & Co. It's your standard speakeasy cocktail bar! It almost feels like you're part of a members club when you're there, and the quality of the drinks only goes to enhance that. With a great feel to the place, this venue is spot on for a mingle and a gossip with a group of friends.
We'll leave it there, but should you require a sporting theme from your bar then Allstars is the place for you. Likewise, The Berkeley, The Clifton, Be at One and Browns all have their merits, so you're never going to be left short of a spot for a tipple. We suggest you start your research presently: it's a tough job but someone's got to do it!