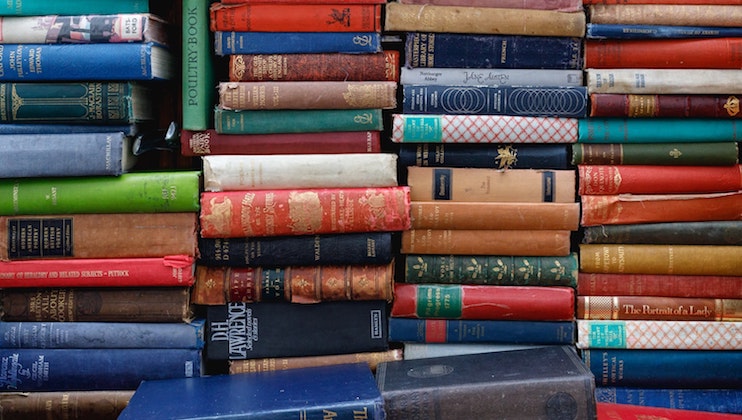 Explore the capital without ever leaving your bedroom
From Paddington Bear to Sherlock Holmes, London has been home to some of the world's most well-known and well-loved literary characters. And while Shakespeare may be the city's most famous writer, London has also produced a host of brilliant novelists. The city has featured as the backdrop to a huge number and variety of novels over hundreds of years, so we decided to celebrate London's literary life by collating some of the very best novels set in the city…
---
Bleak House - Charles Dickens (1852)
Not many novelists are as intimately associated with London as Charles Dickens, author of A Christmas Carol, Oliver Twist and Little Dorrit. While Bleak House is only partially set in London, the sections which take place in the city draw the muddy, foggy streets of the 19th Century in gritty detail, bustling with carriages and road-sweepers. The area around Temple and Lincoln's Inn is vividly brought to life, almost becoming a character in its own right!
---
Mrs Dalloway - Virginia Woolf (1925)
Virginia Woolf's Mrs Dalloway tells the story of one day in the life of high-society woman Clarissa Dalloway as she prepares for and hosts a party. The novel takes in many famous London locations, including Westminster and Regent's Park, drawing an evocative picture of what the city was like after World War One. Mrs Dalloway deals with questions of class, sexuality, politics and love, but it is most interesting for the unusual style in which it is written.
---
London Belongs to Me - Norman Collins (1945)
Telling the story of the inhabitants of a single boarding house in Kennington, London Belongs to Me is a sprawling tale that reads a little like a modernised version of a Dickens novel. The story is set just before World War Two and engagingly contrasts the everyday ambitions and actions of its humble characters with the larger political and social drama being played out as Britain prepares to go to war.
---
Absolute Beginners - Colin MacInnes (1958)
Absolute Beginners is one of a trilogy of 'London Novels' written by journalist Colin MacInnes. The story follows an unnamed teenage protagonist as he zooms around 1950s London on his vesper, meeting a host of bizarre characters from the fringes of society. Behind these light-hearted and unique character sketches, the novel explores serious social and political themes, culminating with the Notting Hill Race Riots of 1958.
---
Affinity - Sarah Waters (1999)
Published in 1999 but set in Victorian London, Sarah Water's Affinity is a brilliant example of historic fiction. The main characters are an upper-class woman bored by the constriction of her society and an enigmatic female prison inmate, who find themselves drawn to each other. Sarah Waters' novel won a number of awards in 2000, including the Somerset Maugham Award for Lesbian and Gay Fiction.
---
Small Island - Andrea Levy (2004)
Andrea Levy's Small Island focuses on London's diaspora of Jamaican immigrants in the 1940s. When the main characters arrive in their "mother country" of Britain, they quickly find that it is not as wonderful or welcoming as they expected. This is a story about overcoming cultural barriers and building a home for yourself.
---
NW - Zadie Smith (2012)
Zadie Smith's fourth novel, NW, tells the story of four young Londoners from a fictional council estate in North London. While their lives have diverged, each has been strongly influenced and shaped by where they grew up. Experimental and innovative, Smith's novel has much to say about class, race, and what it's like to be a Londoner. Anyone who knows North London - particularly Willesden - will find many familiar scenes and characters in this book.