From swanky tapas bars to show stopping Spanish cuisine, these are the best Spanish Restaurants in London...
With the prices of flights post pandemic sometimes amounting to ridiculous costs, we've managed to find a way to get to Spain without the hefty plane ticket. Through its food! Spanish cuisine is adored all over London, and with tasty new joints popping up all the time it can be difficult to know where to go. Whether you're searching for nibbles of tapas, a huge dish of paella, or an infused mixture from different parts of Spain, the capital has your back. Read on to discover the best Spanish restaurants in London...
Barrafina

First off is Barrafina, a gorgeous chain of Spanish restaurants with open kitchens, marble-topped bars, stylish red leather stools and exceptional food. There's five locations across London and though each may have its slight menu differentiation, it's pretty clear otherwise that Barrafina has a strong identity that's helped it stand out amongst its competitors.
The menu is packed with a wonderful range of tapas with vegetarian and vegan options available too. Tuck into Iberico pork cheek, pan con tomate, melt-in-your-mouth tortillas washed down with a flavoursome glass of wine. Whilst your money may get you a little further in Spain, Barrafina is still affordable, and you'll certainly leave satiated. The Dean Street location is walk-in only, and there's always a queue here, but you can reserve a table at one of their other locations. Which we highly recommend, especially over the weekend.
---
Sabor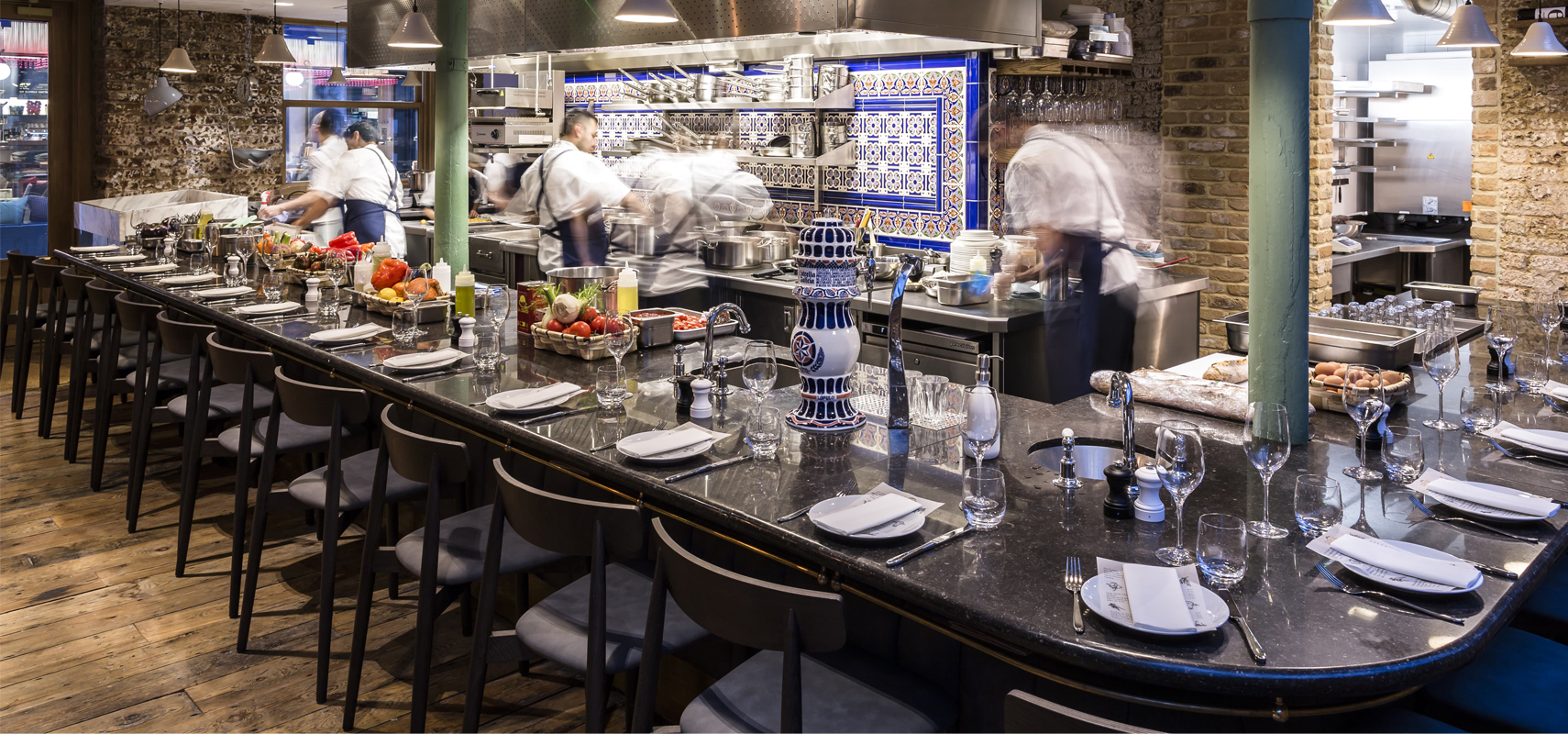 35-37 Heddon St, London W1B 4BR
Literally translating to 'flavour' in Spanish, Sabor is the first solo restaurant from Barrafina's Nieves Barragán Mohacho. Its sole aim is to take you on a journey from the tapas bars of Andalucia through to the asadors of Castille and the seafood restaurants of Galacia- all with a Michelin-star of course. There's three distinct areas within the restaurant, including a The Counter and Bar on the ground floor, then El Asador on the first floor offering a different taste in Spanish cooking.
This is definitely a place for sharing food, with all the classics available there's plenty of tapas to work your way through, and with different areas, there's different menus to explore. A bit of goat's cheese ice-cream to finish off and you'll be in sunny Spain before you know it. Figuratively speaking of course.
---
Pizarro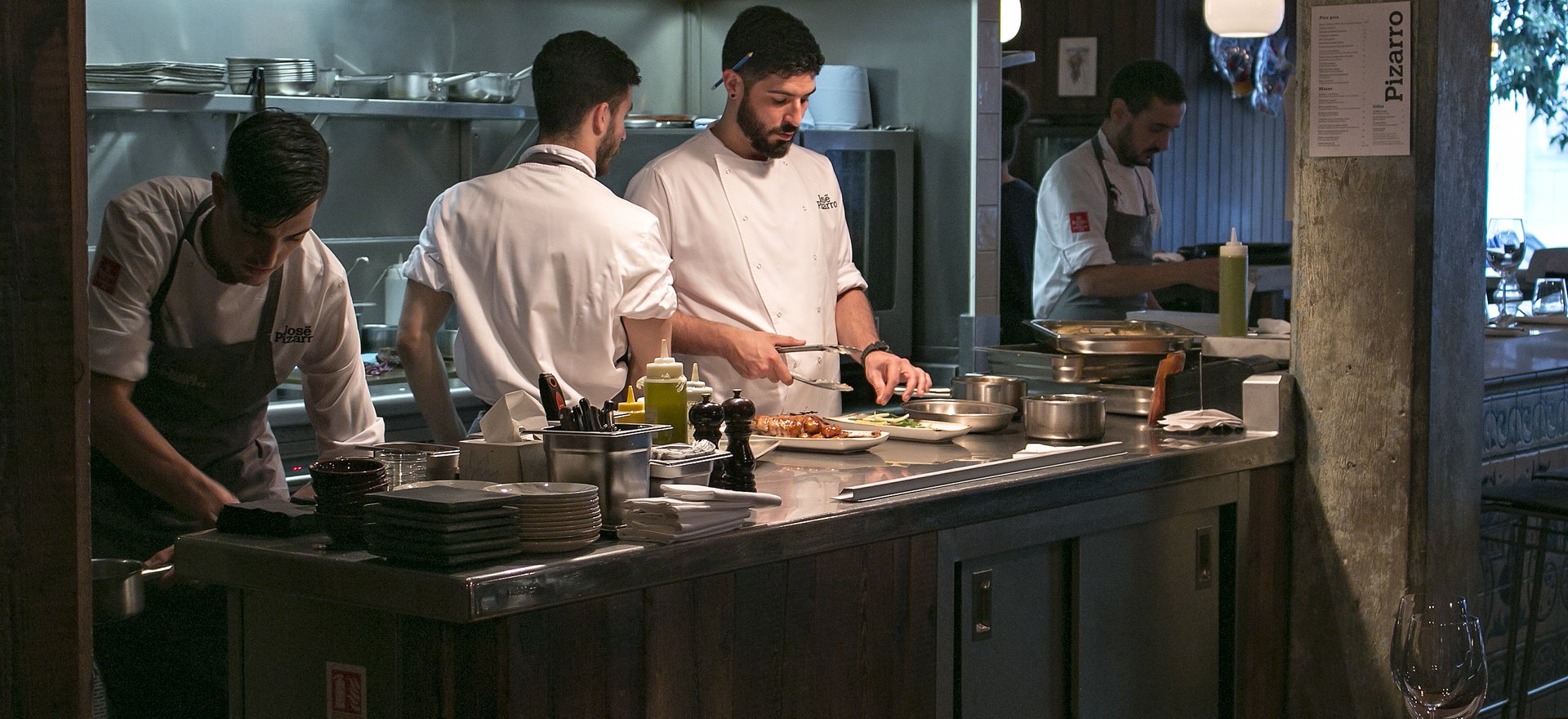 Multiple Locations
Slightly smarter and with more room than its sister tapas bar up the road, José Pizarro's 'Pizarro' combines clean, stripped-back interiors with old Spanish details and a menu to match. Offering mainly tapas with a few larger dishes on the side (for those that aren't so keen on sharing), Pizzaro's is the perfect place to sample traditional Spanish dishes made with the finest ingredients available, and cooked to perfection with a contemporary twist. The food is inspired by Pizarro's grandfather's bar in southwestern Spain with Iberian cuisine that has all your favourites. From grilled squid to ox cheek, cuttlefish to croquettes and a colossal wine list spanning over eight pages, you'll have to frequent regularly in order to get the full experience.
The prices aren't bad either, with meals starting at £4 up to £60 if you fancy treating yourself to their high quality meat. There's also vegan and vegetarian options available- not so much a luxury in the more rural parts of Spain, so it makes up for London's lack of sun. Grab a few friends and head down for a saucy Spanish dish!
Reservations can be made here.
---
Lobos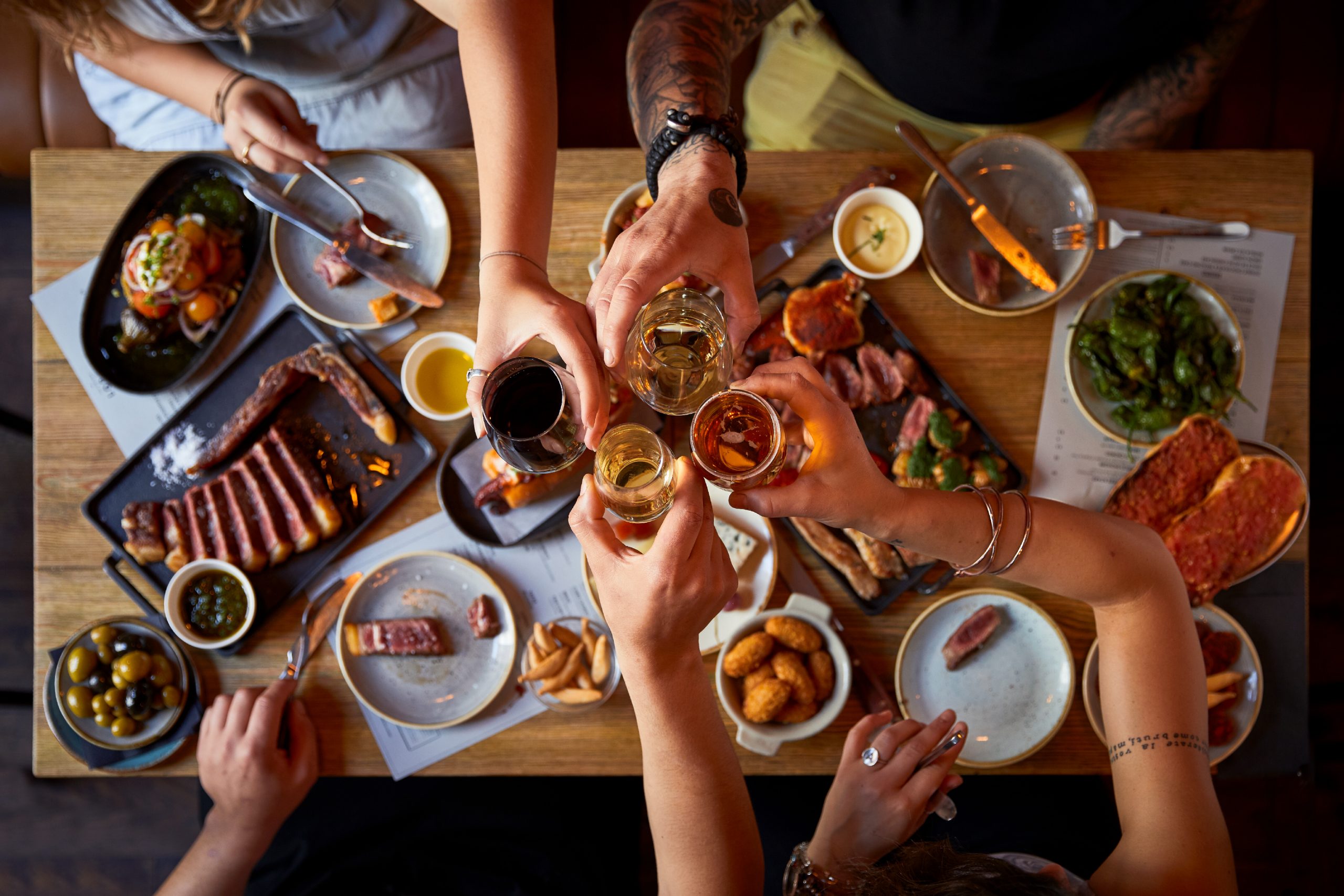 48 Frith St, London W1D 4SG
Fancy yourself a carnivore? Lobos might be for you. Meaning 'wolves' in Spanish, this restaurant specialises in premium Ibérico cuts, charred meat and charcuterie. Its tapas is pretty good too. Matched with a cosy interior and nestled in the heart of London, Lobos is the perfect place for an intimate weekend date night. With a rock and roll attitude and over 7 years of working together, the founders have managed to establish a constantly busy, friendly, and warm environment that serves spectacular Spanish food at an affordable price.
With original flavours, great cuts of meat (to share or not to share- up to you) and a fabulous wine selection, Lobos will provide your sense with the Iberian welcome you never knew you needed.
To explore the menu, click here.
To make a reservation, click here.
---
El Pirata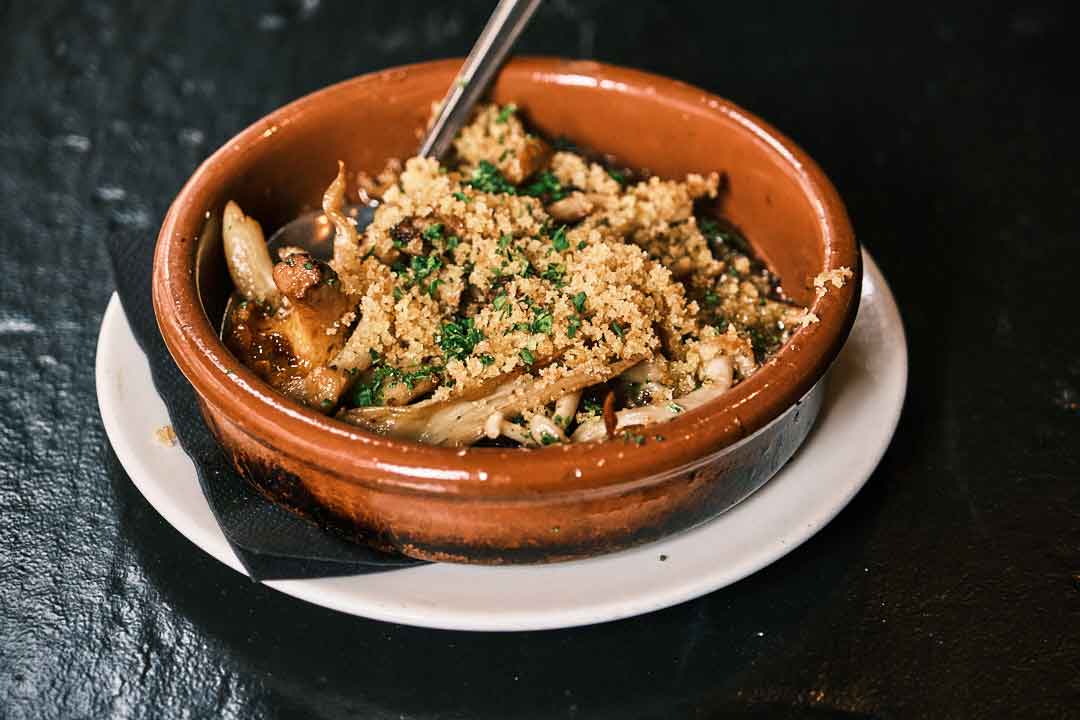 5 - 6 Down St, London W1J 7AQ
Last, but certainly not least on our list is El Pirata, these Green Park restaurant is a neat little tapas bar that is a favourite amongst the local London Spanish community- always a good sign for authenticity in their dishes. Having been in the game for over 25 years, it's a given that they know a thing or two about Spanish cuisine. There's a vast choice of small plates and an extensive selection of tapas dishes that you and your friends can spend the evening tucking into. Or if you're popping by for lunch, their affordable set lunch menu can be a great way to refuel al fresco.
Their dishes are carefully curated with fresh ingredients making it a little tricky to choose from the menu, we recommend trying their famous Iberian ham and cheese coupled with tortillas, or if you're really hungry, why not order their popular paella? Just make sure you leave room for dessert- the tarta santiago is just divine. Hasta Pronto!
---